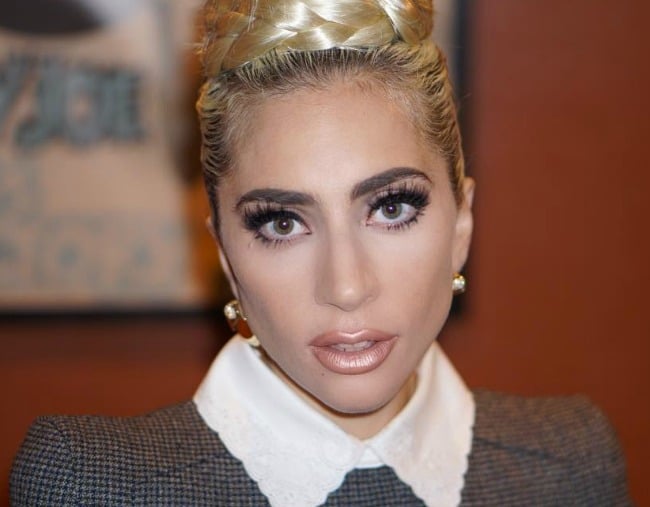 Lady Gaga is no stranger when it comes to slipping on a costume, but the newly released trailer for her next film shows her in a completely different light.
Gone are her dramatic makeup looks and eccentric outfits, and instead we now see her with minimal makeup while wearing a t-shirt and jeans.
The movie, which co-stars Bradley Cooper in his directional debut is called A Star is Born and in the flick Lady Gaga (whose real name is Stefani Germanotta) plays Ally.
Ally is a struggling artist who needs a confidence boost to breakout as a solo artist and Cooper's character, Jackson Maine – a popular country singer, begins to mentor her.
They unsurprisingly begin a romantic relationship.
While we'll sadly have to wait until October to watch the film in cinemas, for now we're watching the trailer on repeat.
You can watch it here below:

And if you don't recognise her at first, you'll undoubtedly spot the 32-year-old star once she starts singing.