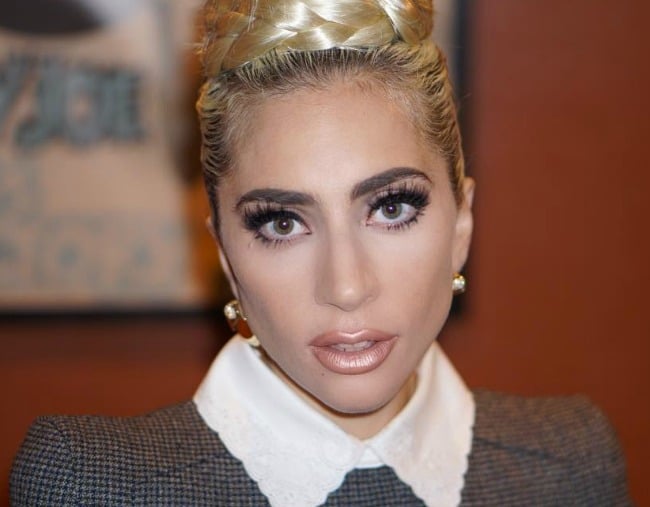 Lady Gaga is no stranger when it comes to slipping on a costume, but the newly released trailer for her next film shows her in a completely different light.
Gone are her dramatic makeup looks and eccentric outfits, and instead we now see her with minimal makeup while wearing a t-shirt and jeans.
The movie, which co-stars Bradley Cooper in his directional debut is called A Star is Born and in the flick Lady Gaga (whose real name is Stefani Germanotta) plays Ally.
Ally is a struggling artist who needs a confidence boost to breakout as a solo artist and Cooper's character, Jackson Maine – a popular country singer, begins to mentor her.
They unsurprisingly begin a romantic relationship.
While we'll sadly have to wait until October to watch the film in cinemas, for now we're watching the trailer on repeat.
You can watch it here below:

And if you don't recognise her at first, you'll undoubtedly spot the 32-year-old star once she starts singing.
Cooper's version of this story is actually the fourth iteration of the classic 1937 film, which has starred a long line of iconic actresses.
Both Judy Garland and Barbra Streisand have starred in the 1954 and 1977 remakes respectively and both of their roles earned them a Golden Globe Award for Best Actress in a Motion Picture in a Musical or Comedy role.
In March of this year, Streisand herself even gave her tick of approval and told American Horror Story's Ryan Murphy that it's "very, very good".
As if we weren't excited enough already.
A Star is Born will be released in Australian cinemas on October 4, 2018.