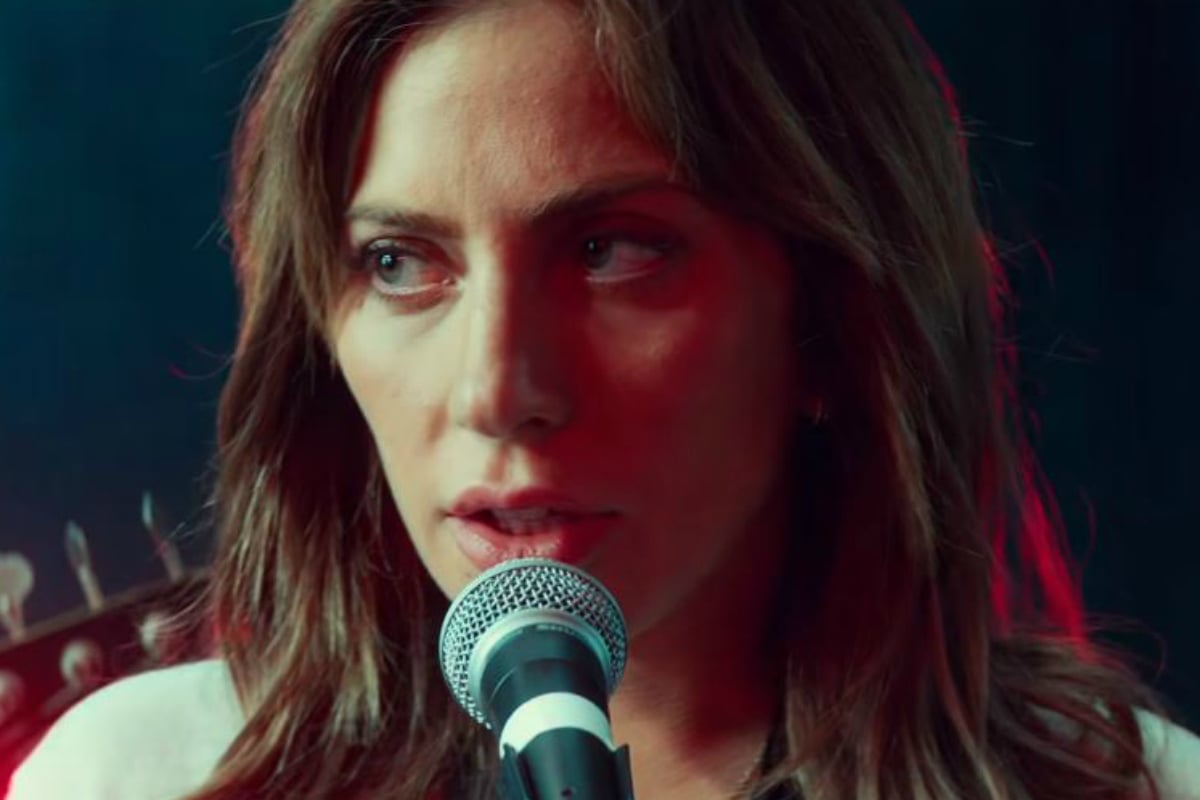 So we've established by now that Lady Gaga is one of the most talented musicians of our time, and a brilliant, award-worthy actress in A Star Is Born. You could say a Star Is Born This Way… couldn't you?
Over 10 years and six albums (including her Tony Bennett jazz collab Cheek To Cheek and the A Star Is Born soundtrack), Stefani Germanotta, as she was born, has shapeshifted through different images, sounds and 'eras'. But one thing she doesn't get nearly enough credit for is her ability as a songwriter.
With lead songwriting credits on 13 songs of the A Star Is Born soundtrack – the current ARIA number one album that boasts a number one single in her spine-tingling duet with co-star Bradley Cooper, 'Shallow' – Gaga has converted even the cynics.
As Cooper's Jackson Maine says to Gaga's aspiring singer-songwriter Ally, "Talent is everywhere, but having something to say and a way to say it so people listen to it, that's a whole other bag."
This is the part where I declare my card: I've been a Little Monster from way back. With each album, I've loved seeing how Gaga's singles came to life in elaborate music videos and performances, and lingered on the many, many songs that have all been worthy of being singles.
Gaga has always juggled extroverted dance-pop with introverted balladry, which is why she has such a deep connection with her fans. We know her because we are her – strong and vulnerable.
The strength and vulnerability Gaga gave voice to while playing Ally has always been there in her own music. She sings of love, loneliness, co-dependent relationships, personal independence, liberation, loss and fame (indeed, her debut album was The Fame).
There are some sorely underrated masterpieces in Gaga's back catalogue, so in my humble opinion, you should revisit or discover these songs after you've repeated the A Star Is Born soundtrack for the 200th time this week:
'Eh, Eh (Nothing Else I Can Say)'
From her debut album, this cherry pie of a track was only released as a single in Australia, New Zealand and a few European countries, accompanied by a gorgeous music video that sees Gaga tapping into her Italian roots with healthy doses of pasta and pashing in Manhattan's Little Italy. The song's theme is around moving on with someone new and having nothing but "eh, eh" to say to your ex. It's simple pop brilliance. And it could easily sit alongside the pop moments of A Star Is Born like 'Heal Me' and 'Hair Body Face'.
'Brown Eyes'
Also from Gaga's first album, 'Brown Eyes' would feel more at home on the A Star Is Born soundtrack than the disco-pop flavourings of The Fame. As Gaga once said, "I wrote that song a long time ago and I had never had my heart broken like I had when I wrote that record. That was one of those 3am, crying in my apartment at the piano… one foot on the bed and one foot on the floor." The vocals were recorded in one single take, after "a lot of red wine and crying", Gaga said. It's a torch song that holds up well a decade later.