Since its release late last year, La La Land has given us plenty of fodder for conversation.
For weeks now, we've been feverishly discussing the merits of its ending; its record-breaking sweep at the Golden Globe Awards; and Ryan Gosling, period.
But there's another aspect of Damien Chazelle's 'modern musical' that deserves some airtime, and that's Emma Stone (a.k.a. Mia)'s jaw-dropping on-screen wardrobe.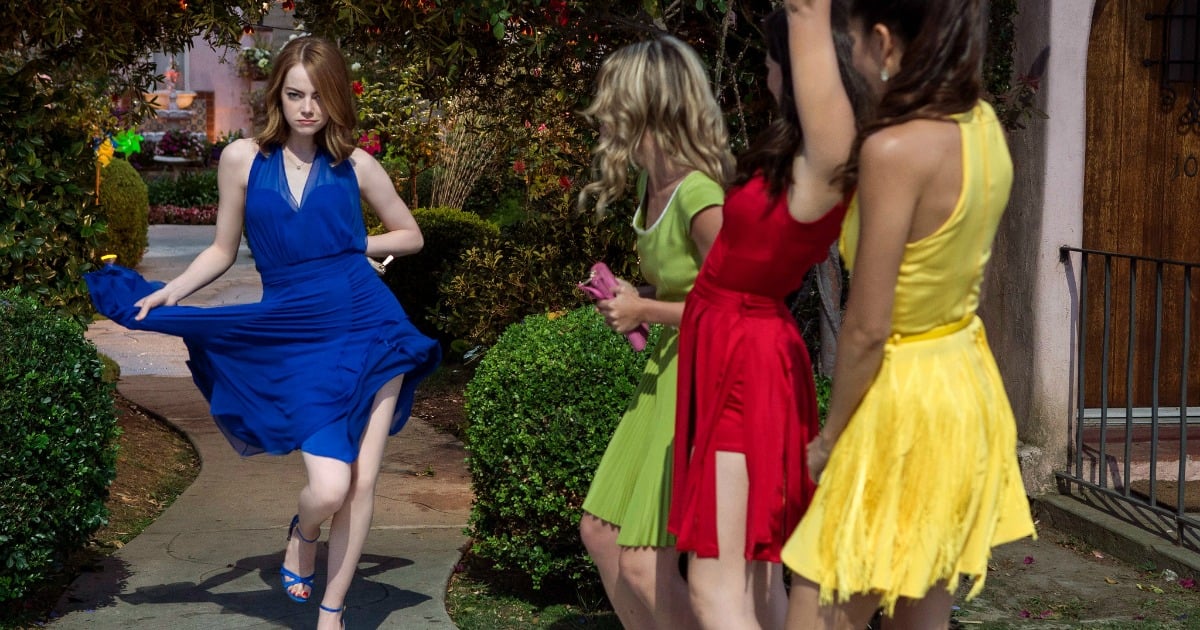 It was a visual smorgasbord of flippy skirts, colourful dresses, and classic lines that almost upstaged the dancing.
In fact, when I saw La La Land with a few friends, one of the first things that came out of my mouth as we left the cinema was, "I NEED that green dress. And the blue one."
The film's costume designer, Mary Zophres, has since revealed the inspiration and thinking behind Mia's retro-inspired outfits.