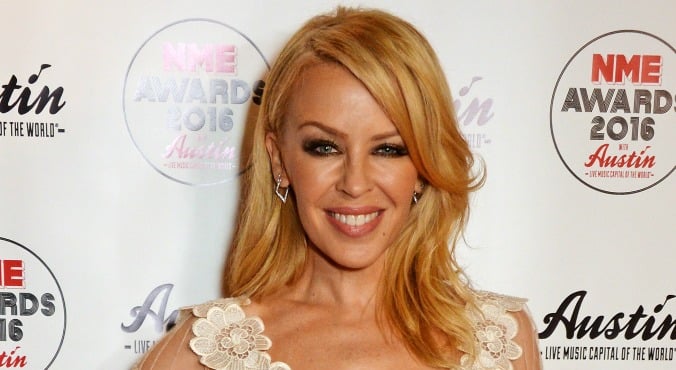 Image: Getty.
She might've just finished a brilliant performance at The BRIT Awards with singer James Bay, but there's something much more significant about today for Kylie Minogue.
It marks 10 years since the singer was given the all-clear from cancer, after being diagnosed with breast cancer in May 2005.
Minogue acknowledged the anniversary with an emotional Instagram post.
"Today marks my official 10 year 'all clear' from breast cancer. Naturally my nearest and dearest were at the forefront of my mind. Behind all the tears were relief and thanks and thoughts," she wrote under a picture of her as a child.