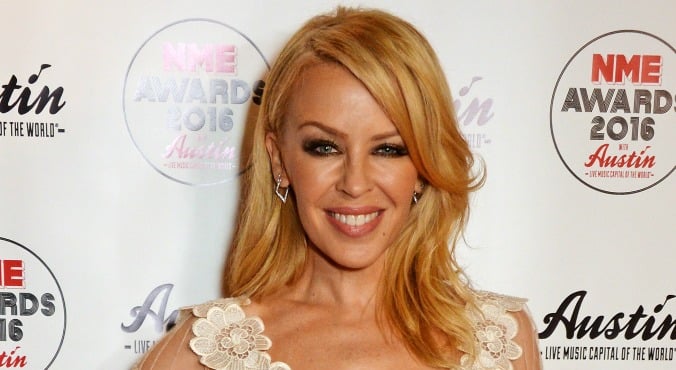 Image: Getty.
She might've just finished a brilliant performance at The BRIT Awards with singer James Bay, but there's something much more significant about today for Kylie Minogue.
It marks 10 years since the singer was given the all-clear from cancer, after being diagnosed with breast cancer in May 2005.
Minogue acknowledged the anniversary with an emotional Instagram post.
"Today marks my official 10 year 'all clear' from breast cancer. Naturally my nearest and dearest were at the forefront of my mind. Behind all the tears were relief and thanks and thoughts," she wrote under a picture of her as a child.
"Thoughts of all those who are making their way towards this landmark, those who are past the landmark and of course those who we sadly miss. Thank you just doesn't say enough."
Her recently-announced fiance, Joshua Sasse, is also doing something special in Minogue's honour, raising funds for Breast Cancer Care by running the London Marathon… despite never running a marathon before in his life.
(Watch: February is Ovarian Cancer Awareness Month. Here are the signs you need to know. Post continues after video.)
Diagnosed at home in Melbourne at just 36 years old, Minogue was forced to cancel her scheduled  Australian leg of her Showgirl world tour and instead underwent surgery and started chemotherapy in France. She described the treatment as "experiencing a nuclear bomb".
Minogue was praised for her public announcement and discussion of her treatment, so much so that in 2008 the phrase 'The Kylie Effect' was coined by doctors who noted more women were reporting for regular breast checks.
Minogue later revealed on The Ellen Show that she was initially misdiagnosed and told she was fine before doctors picked up on her breast cancer.
"So my message to all of you and everyone at home is, because someone is in a white coat and using big medical instruments doesn't necessarily mean they are right," she said. (Post continues after gallery.)
Celebrities who have battled cancer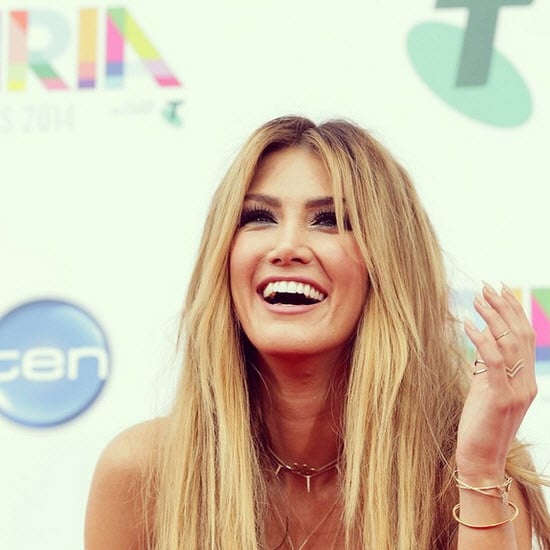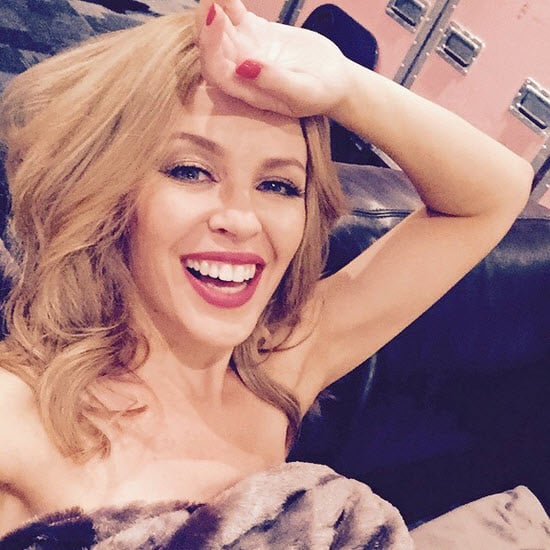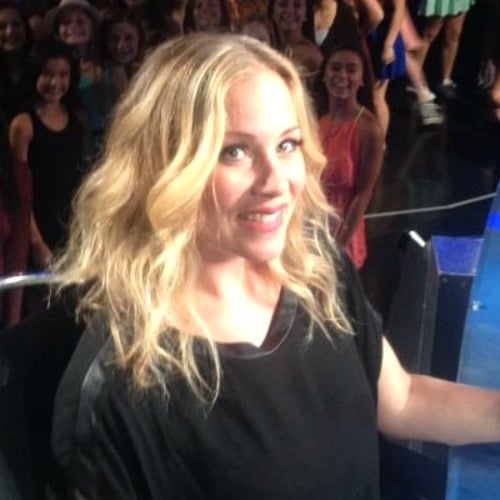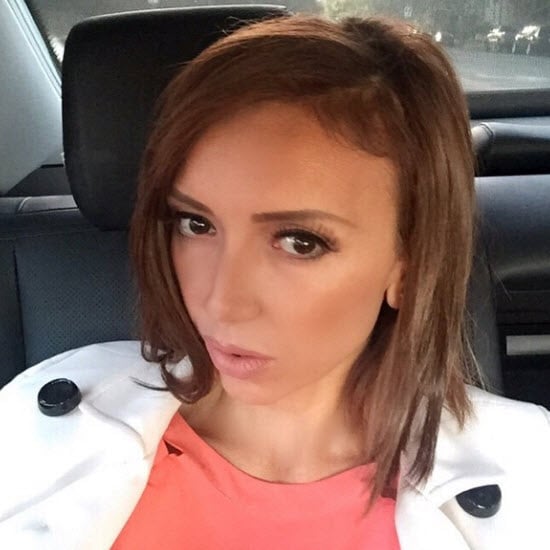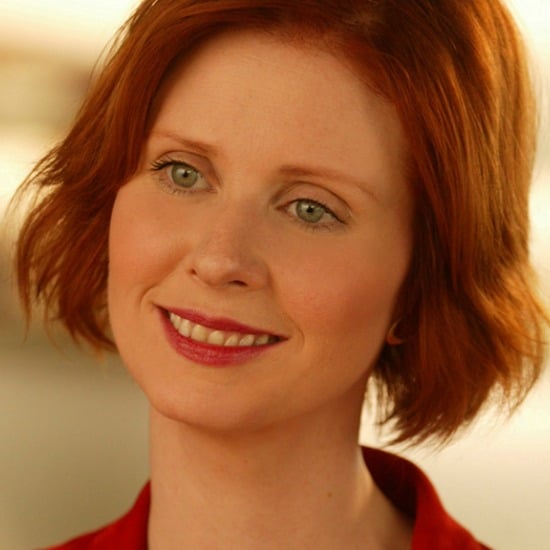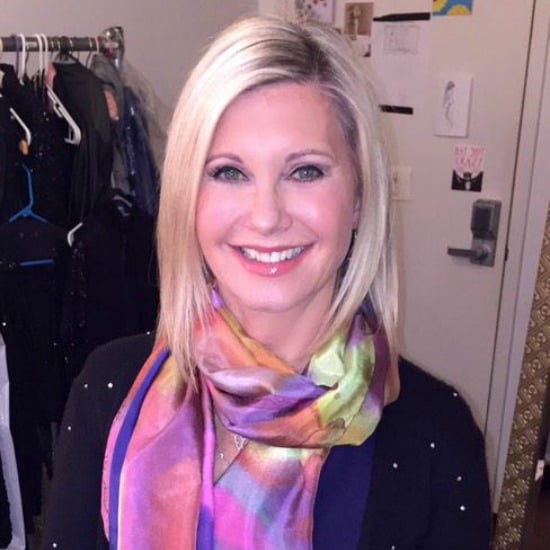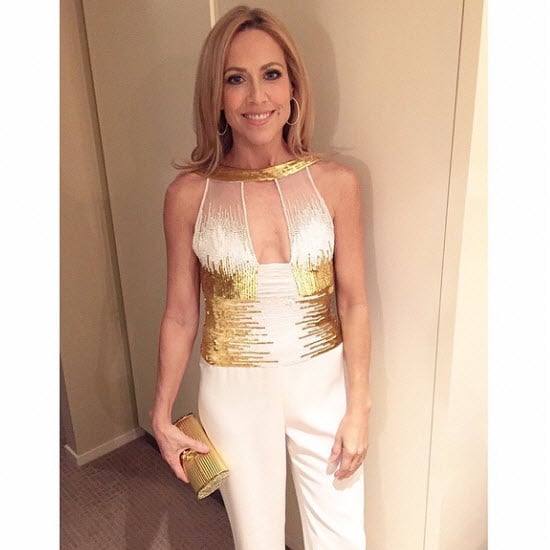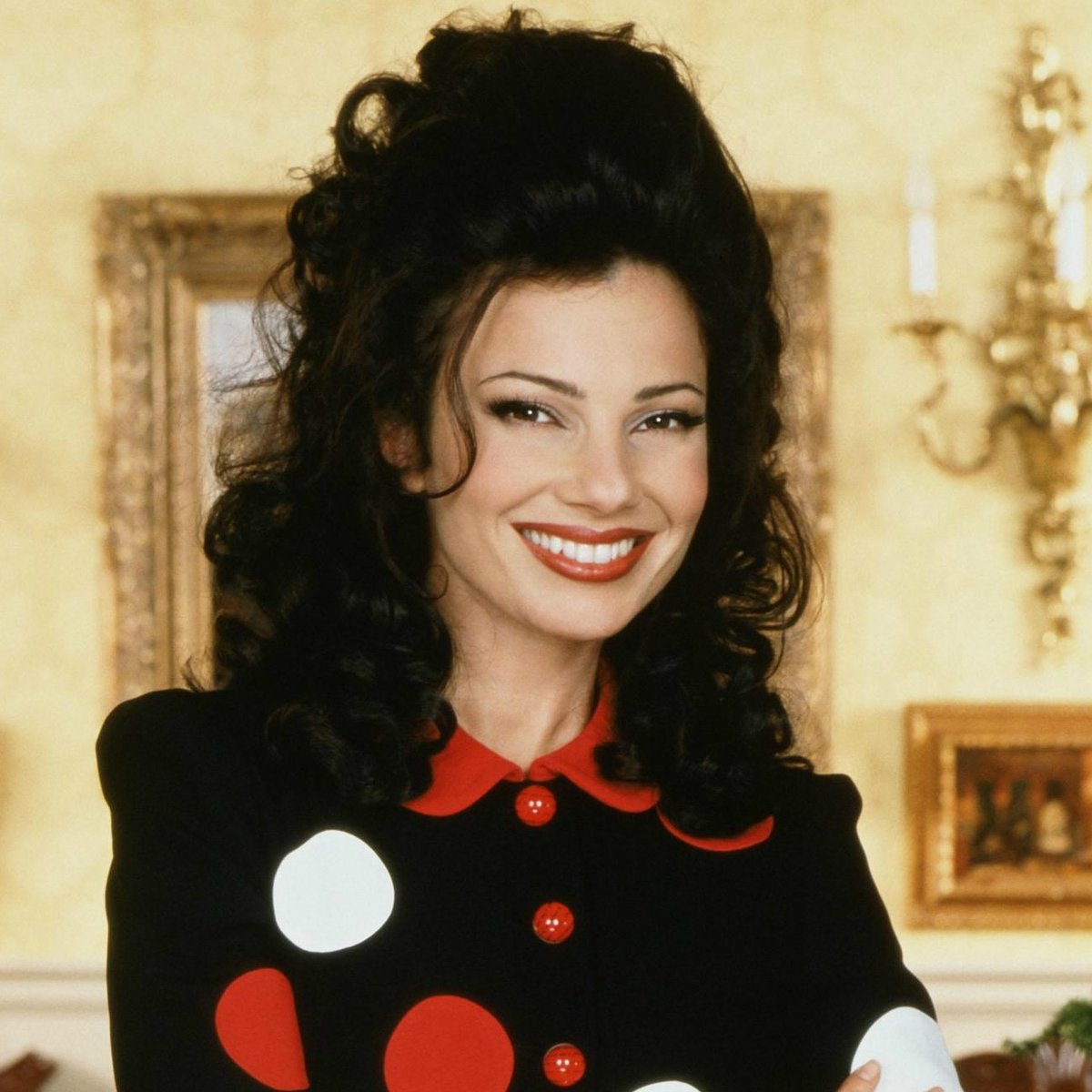 As for how the milestone will be celebrated – yes, there will be some bubbly if all goes to plan.
"I imagine I'll be having a bit of champagne and crying a lot and feeling very happy and joyful and thanking all my friends and family [when it gets to 10 years]," Minogue told The Jonathon Ross Show last year.
But although the experience was a decade ago, she told The Jonathon Ross show last year it's one that still emotionally affects the singer.
"It's quite difficult to talk about it in interview situations because it's deep and it's long and it's involved and it's hard to really say what it was in a neat package. It's pretty strange."
How have you marked your all-clear pronouncement?