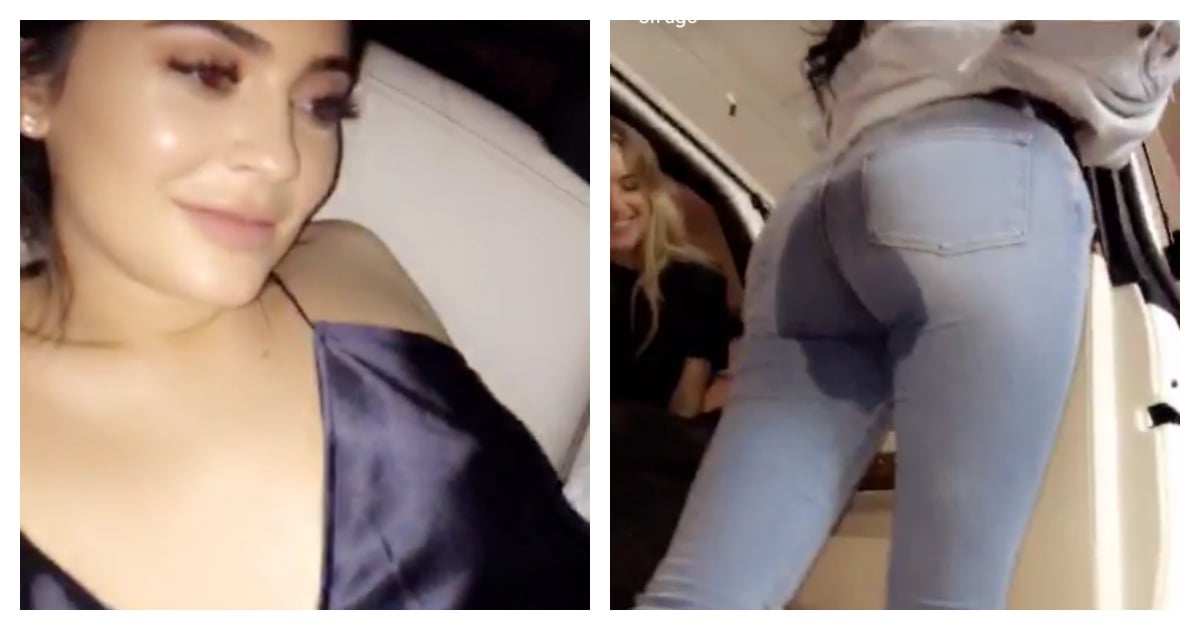 Kylie Jenner has just truly cemented her position as the real MVP of Snapchat.
Turning what would normally be a moment of debilitating shame for most of us into a hilarious series of Snaps, the 18-year-old has once again proven herself to be a social media powerhouse by admitting that she is all of us (just with a far superior wardrobe).
In what looks eerily like she's wet her pants, the cosmetics creator shared two snaps of her incident, the first of her looking sheepish before panning to her crotch, with the caption, "I always spill my drink" accompanying it.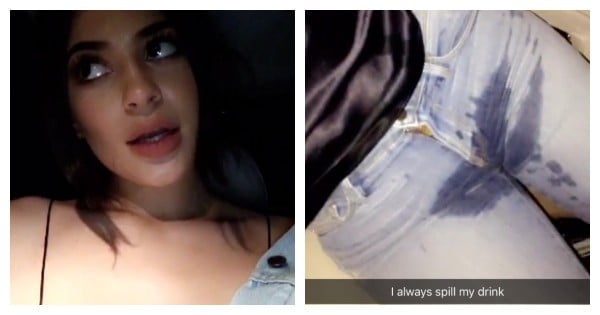 Kylie Jenner's Snapchat posts of the pants mishap. Source: Snapchat.
"Why does this always happen to me?" Jenner says smiling while sitting in a car.
By the next Snap she's standing, with a friend panning the back of her and showing the full extent of her drink spillage mishap.
"Does it like fine?" she asks a friend standing out of shot.
Lying like every other sensible friend would in the same situation, he's heard saying, "Yeah, no you like good, it's fine. You can't notice it."
Except you can. You really, really can. And given that she's the most followed person on Snapchat, you can bet a lot of people are going to see it.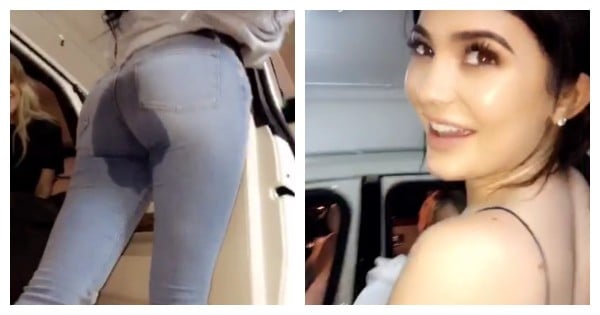 Kylie Jenner's Snapchats of the drink incident. Source: Snapchat. 
Despite the obvious dilemma, Jenner seems pretty calm and good spirited about it all, proving there's far more fun to her than the never ending stream of serious looking selfies suggest.
And while the Kardashians and Jenners cop a lot of flack for their social media loving ways, this most recent life share is pretty great. It shows that like all of us, even an obscenely wealthy teenager with multiple businesses on the go can make the most simplest of mistakes, even if it is while sitting in a custom car worth hundreds of thousands of dollars.
And that makes me pretty happy.
Kylie Jenner Snapchats after her breakup with Tyga.