Wow. Some celebrity gossip really brings out the worst in people.
Rumours began fizzing over the weekend that 20-year-old Kylie Jenner is pregnant. Within two seconds tops, vicious judgement burst into flames. It was swift, fierce – and mean.
She's reportedly four months pregnant with a baby girl.
She hasn't even confirmed yet, why are people so judgey?
Blogger Perez Hilton went as far as filming a video to say that if he was Kris Jenner, Kylie's mum, "I'd tell that girl to get an abortion."
What a vile thing to say.
Why shouldn't she have a baby?
Yes, she's the youngest of her sisters but plenty of people have kids at her age.
If we're really honest, many people put off having children due to financial concerns. If cash weren't an issue, would many women choose to have children sooner? Probably, yes.
When you really look at the bigger picture, she's in a great position to have a child. She's already a multi-millionaire in her own right thanks to reality TV and a cosmetic range. She's financially sorted for life, her business ventures are underway and ticking along, she has amazing family support and a hundred sisters who've done it all before. There is advice on tap and hand-me-downs a go-go.
We've watched the Kardashians on screen for ten years. Yes, ten. That perhaps explains why some feel like this is their business. But it's not. This is a life decision that has no more to do with Wendy from Wagga than Perez from Judgeville.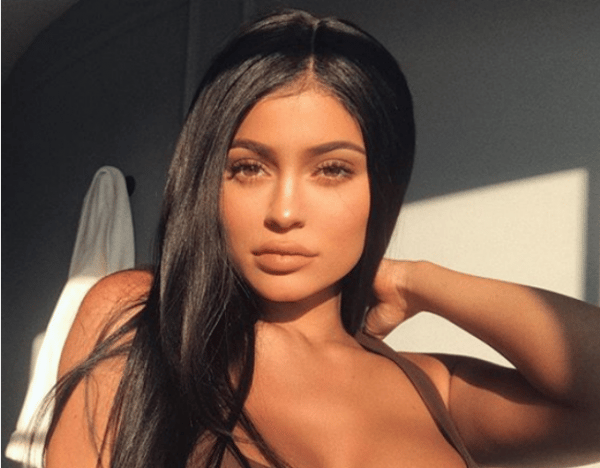 Jenner and rapper boyfriend Travis Scott are said to have broken the news earlier this month at the Day N Night Fest in Anaheim. They started dating in April after her split from long-term boyfriend Tyga.
Hilton adds, "Let's be really real here, people. Kylie Jenner and Travis Scott are not gonna last – they're not gonna end up happily ever after. You know the Kardashian show is about to end, so Kylie just wants to get a role on Teen Mom… This is when pro-choice really comes in handy."
Wait. Strangers have no right to tell someone to get an abortion.
Never.
Ever.
That's not "controversial" it's disgraceful.
Just because she's on TV doesn't give anyone a right to judge Jenner for having a baby in a new relationship.
Neither does anyone have a right to raise their eyebrows because she's only been dating for four months. Come on, she's hardly the first woman to decide to become a mother before clocking up years of dating.
Isn't it unrealistic to believe that all partnerships are going to last a lifetime? Take one look at the depressing divorce rate and you'll see the odds are firmly stacked against a fairy-tale ending.
Listen: Kylie won't need to budget. But what about the rest of us? (Post continues after audio.)

As long as the pair successfully manage to co-parent, does it really matter whether their relationship lasts or not? Why are we clinging to a 1950s image of a smiling family behind a picket fence? A child's parents don't have to stay together for it to be cherished, supported and inspired.
The truth is, we may have watched her grow up on screen but no one knows whether Kylie Jenner would make a good mum. We may look at her (reported) surgical transformation and constant flow of social media posts and think we have her sussed. Really, she doesn't even know herself at this point.
I don't have to wrack my brain too hard to think of much worse circumstances to bring a child into. Do you?