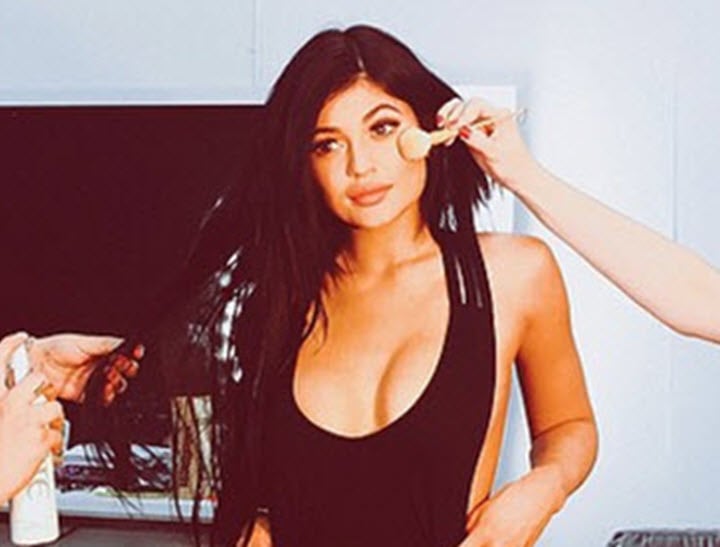 Intro: Instagram is a scourge. 
She's under extreme scrutiny, so it's not surprising that Kylie Jenner, 17, is somewhat defensive.
But we just want to go back to bed on a day when a (yes, slender and very attractive) teen knows that a photo of her will immediately draw "fat" taunts.
The youngest of the Jenner/Kardashian family posted a picture of herself in a skimpy pair of swimmers over the weekend and tagged it "behind the scenes. (yes I gained weight there I said it so u don't have too) :)."
She was apparently on some kind of photo shoot and  is wearing a black swimming costume and thigh-high lace-up boots in the picture.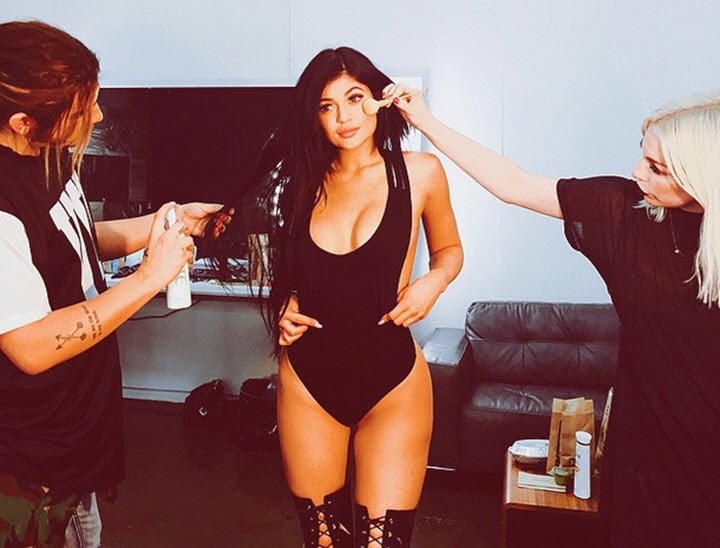 It's a pretty confronting look for a teenager to be rocking, frankly, but we don't want to start pearl-clutching about the sexualisation of teenagers. That's a whole other issue.
The sad thing is that Jenner knew people would say unkind things about her body so she pre-empted them.
In a life where, if her Instagram account and pneumatic lips are any indication, self-worth is heavily dependant on the approval of a social media public, Jenner clearly spends significant time crafting her Instagram persona.
Jenner later seems to have thought better of being so candid about her appearance and changed it to read just "behind the scenes."