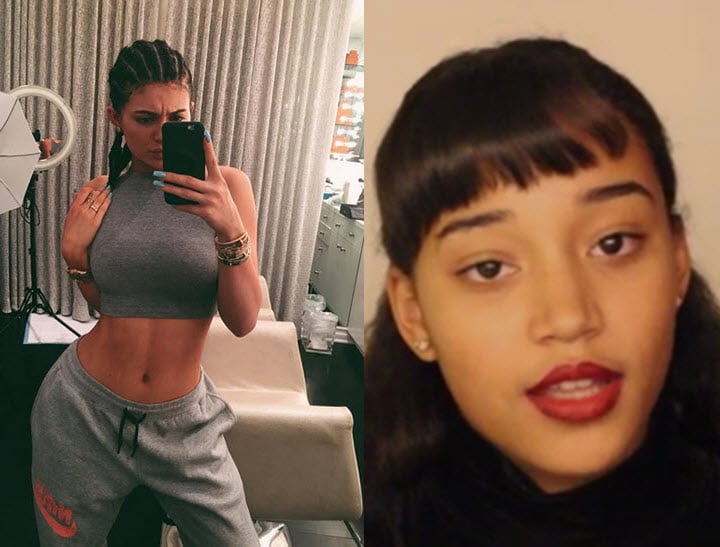 Of course, she totally missed the point.
White celebrities "pretending to be black" have become a moving target on social media.
The appropriation of black culture by white celebrities, particularly young female pop stars, has been a topic of discussion recently, with Iggy Azalea, Miley Cyrus and Katy Perry all accused of it.
Now, professional… famous person Kylie Jenner, 17, has been called out by 16-year-old Amandla Stenberg, who plays Rue in The Hunger Games.
Jenner posted a mirror selfie – which for the uninitiated, is a picture of yourself looking at a picture of yourself on your phone screen, as reflected by a mirror (it's really deep, you guys) wearing a crop top, low-slung tracksuit pants – and a headful of cornrows. She captioned it, "I woke up like disss."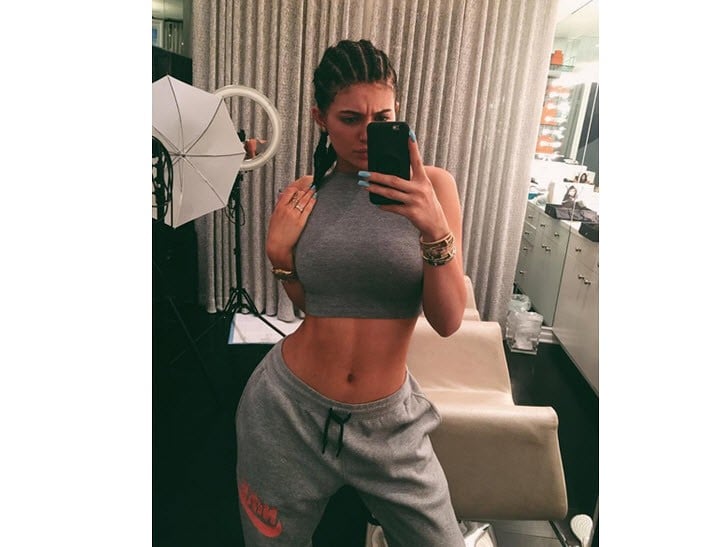 Beneath it, Stenberg commented, "when u appropriate black features and culture but fail to use ur position of power to help black Americans by directing attention towards ur wigs instead of police brutality or racism #whitegirlsdoitbetter."
She tagged in a friend, November Skyy Rivera, but it's not clear why.
The remark has since been deleted, but Vibe has a screenshot of it.