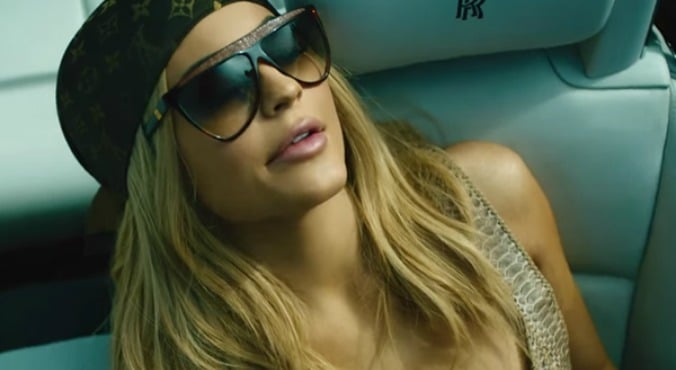 Image: Kylie Cosmetics.
We'd like to assume this was an April Fool's Joke — alas, given the time difference between Australia and the US we're no longer convinced that's a valid explanation.
So, here goes: Kylie Jenner is promoting her new line of lip glosses by channeling her inner gangster (or something). It figures, because as we all know, nothing sells gloss like a little bit of armed robbery.
The youngest of the Kardashian/Jenner gang announced her latest Kylie Cosmetics release early today, unleashing a three minute music video on the unsuspecting public.
Watch the video in full. (Post continues afterwards.)
Kylie features in the Colin Tilley-directed clip as the getaway driver for a gang (ahem, #squad) of glossy-lipped lady crims who storm into a remote motel to collect piles of cash from a couple of shady dudes.
There's not much provided in the way of context or back story, but things get all Breaking Bad pretty fast — guns are brandished, tables are flipped, punches are thrown, and someone gets pistol whipped.
All the while, 'King Kylie' chills in her Rolls Royce, blows bubble gum and takes a moment to touch-up her baby pink lips.