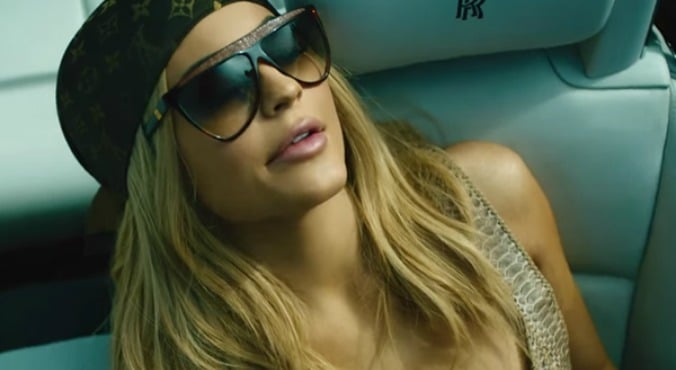 Image: Kylie Cosmetics.
We'd like to assume this was an April Fool's Joke — alas, given the time difference between Australia and the US we're no longer convinced that's a valid explanation.
So, here goes: Kylie Jenner is promoting her new line of lip glosses by channeling her inner gangster (or something). It figures, because as we all know, nothing sells gloss like a little bit of armed robbery.
The youngest of the Kardashian/Jenner gang announced her latest Kylie Cosmetics release early today, unleashing a three minute music video on the unsuspecting public.
Watch the video in full. (Post continues afterwards.)
Kylie features in the Colin Tilley-directed clip as the getaway driver for a gang (ahem, #squad) of glossy-lipped lady crims who storm into a remote motel to collect piles of cash from a couple of shady dudes.
There's not much provided in the way of context or back story, but things get all Breaking Bad pretty fast — guns are brandished, tables are flipped, punches are thrown, and someone gets pistol whipped.
All the while, 'King Kylie' chills in her Rolls Royce, blows bubble gum and takes a moment to touch-up her baby pink lips.
She's wearing a Louis Vuitton bandana so you know she's not to be messed with.
But hey, who are we to judge Kylie Jenner's gangster potential? This could be how she spends every weekend, for all we know.
The video ends with Kylie and her crew of bandits tearing off — after appearing to try to drown a man in a goldfish tank? — and tossing handfuls of bills in the air like they just don't care. Which seems a little excessive, considering the lengths they've just gone to in order to procure it. (Post continues after gallery.)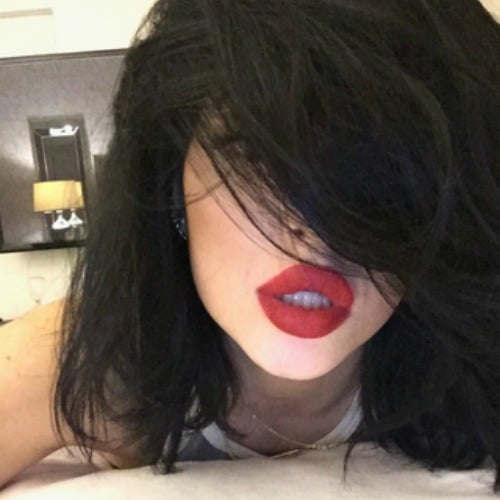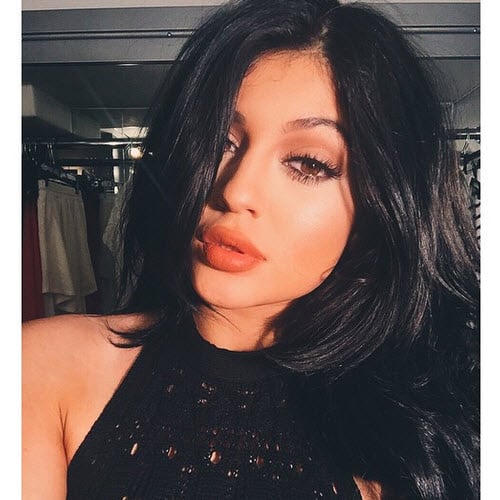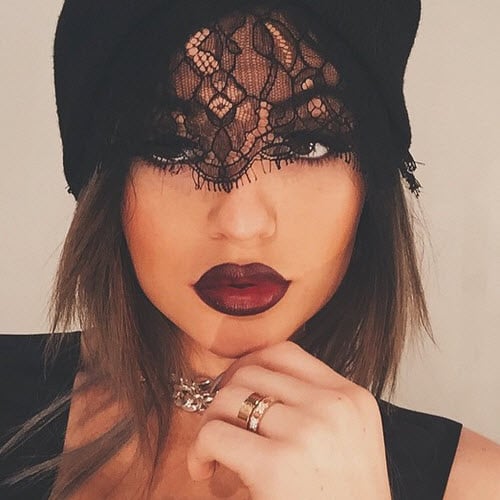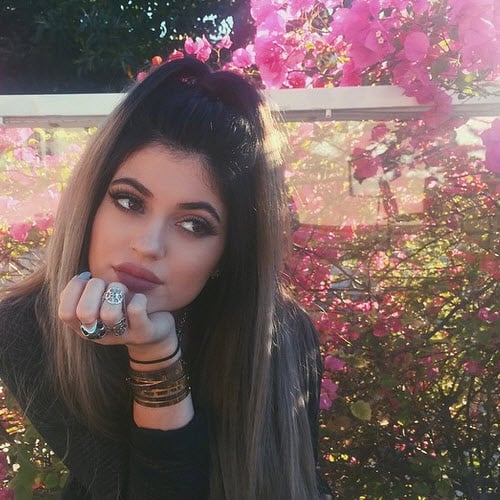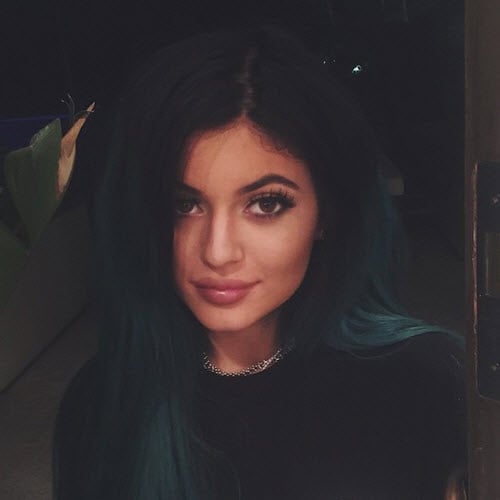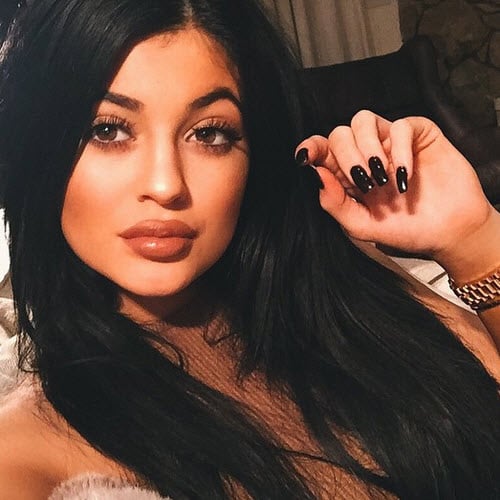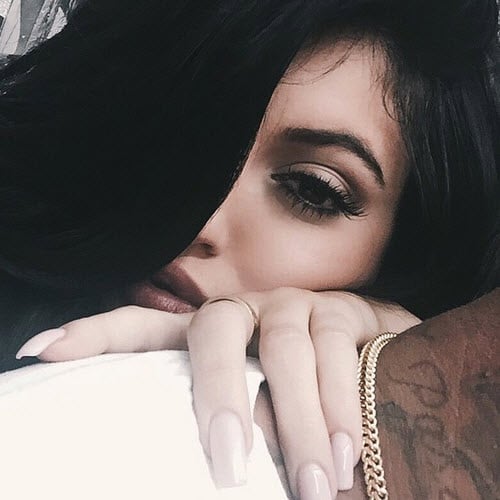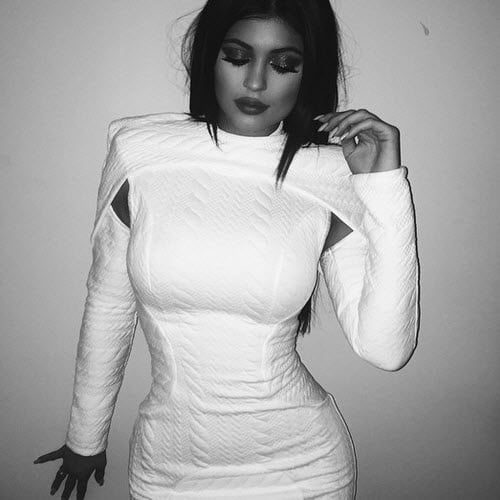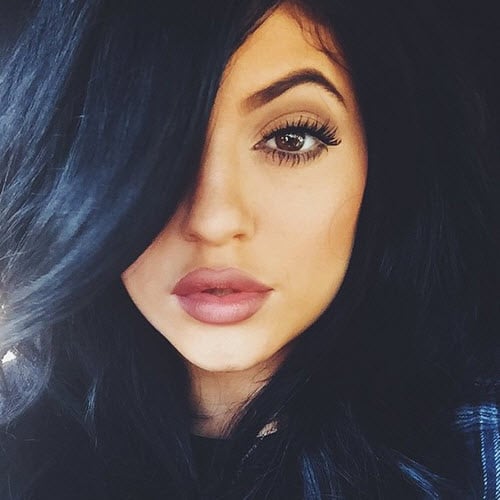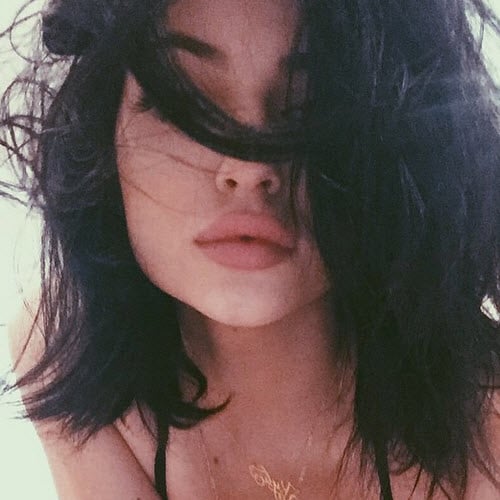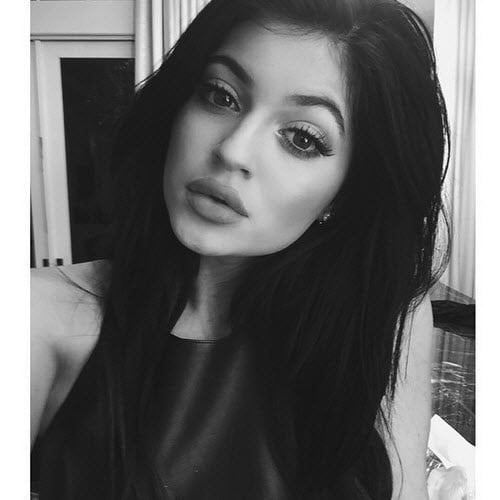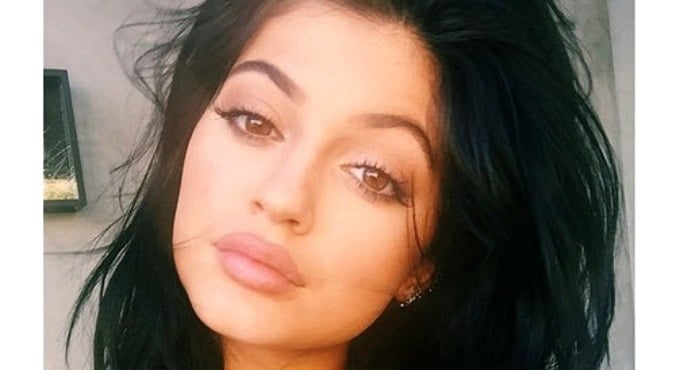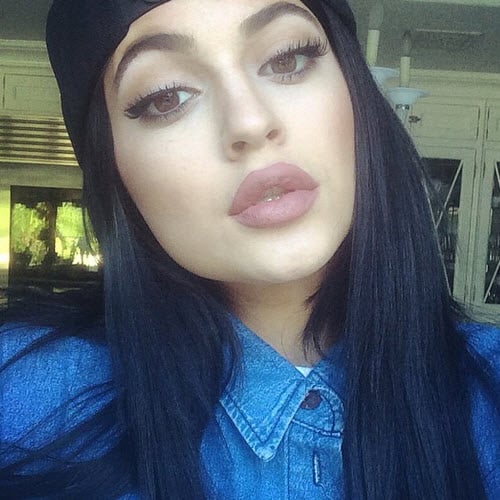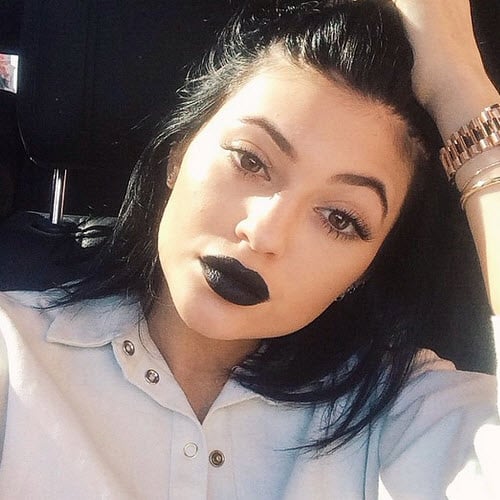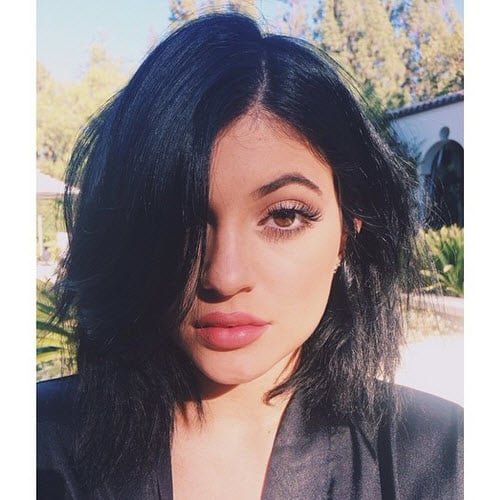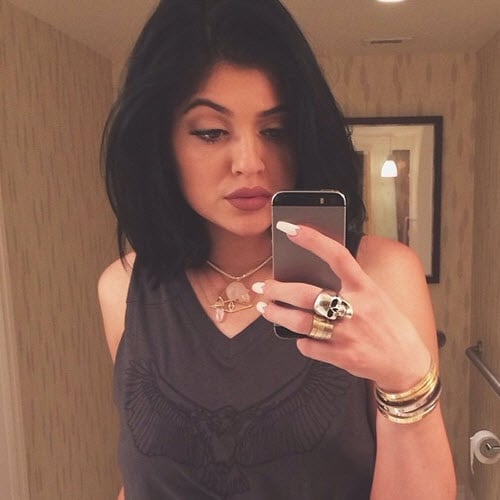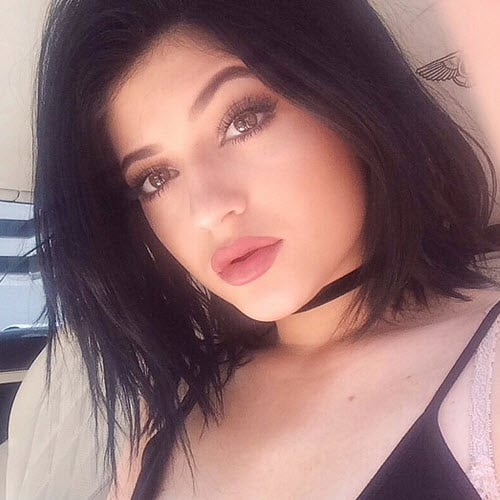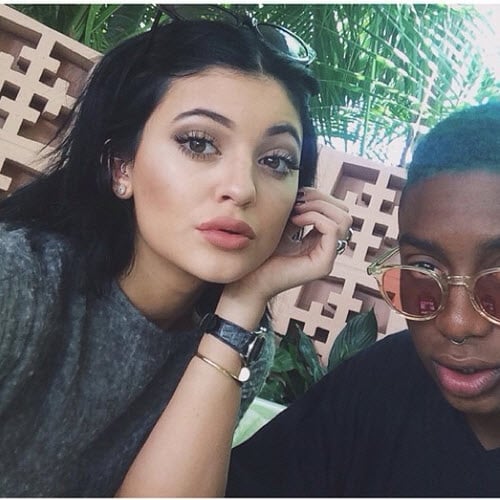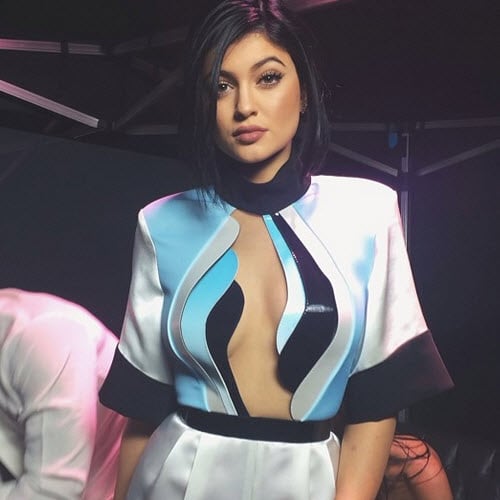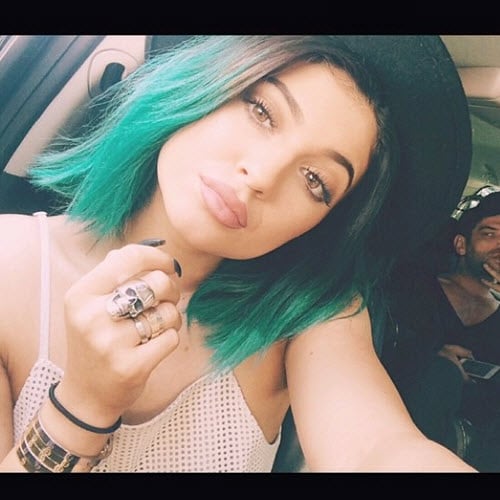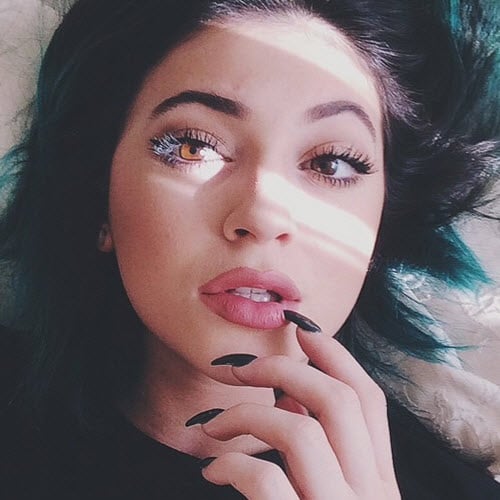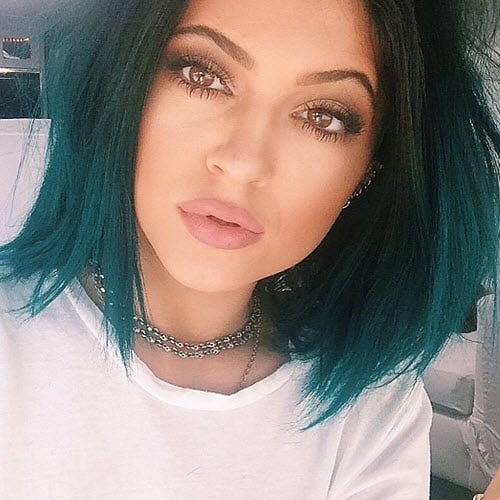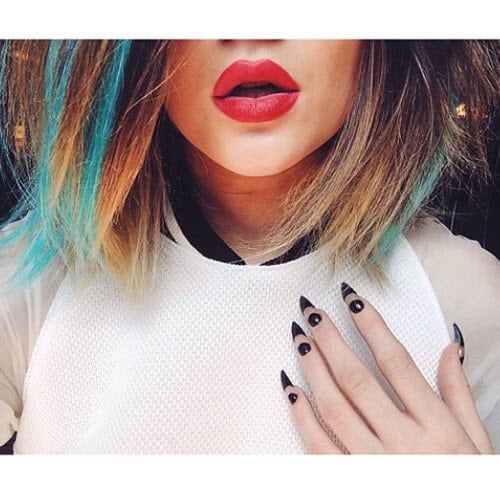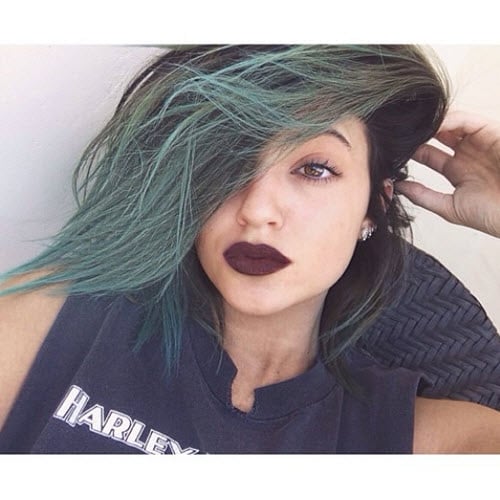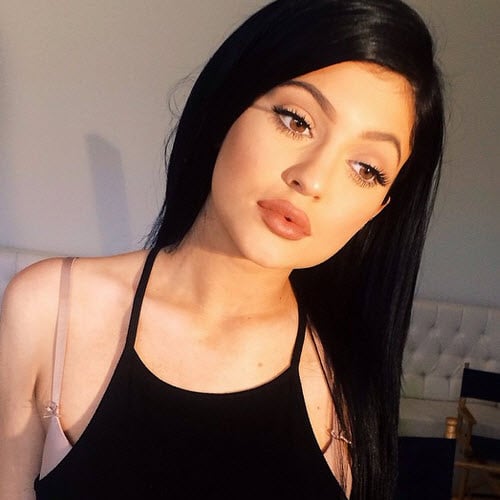 What all of this has to do with lip gloss, we have no idea.
Regardless, we have no doubt the line will sell out in minutes, just as all the previous Kylie Cosmetics Lip Kit releases have done. The Glosses will go on sale on April 1 in the US.
Gird your loins.
What do you think of the video clip?