By now, it's rare anything that comes out of Kyle Sandilands' mouth actually shocks people, but something he "joked" about on Friday morning managed to cut through.
Speaking on his co-hosted KIIS FM radio show alongside Jackie O on Friday morning, the 45-year-old told newsreader Brooklyn Ross the first time he and girlfriend Imogen Anthony had sex, the now 26-year-old was 'so blind the first time we made love I'm not sure she was conscious.'
Sandilands also shared that he had warned Anthony when they first met, 'I'm not chasing you around the block with a hard-on… If you keep your legs closed, there's no way I'm chasing you.'
These kinds of stories aren't anything new from Sandilands.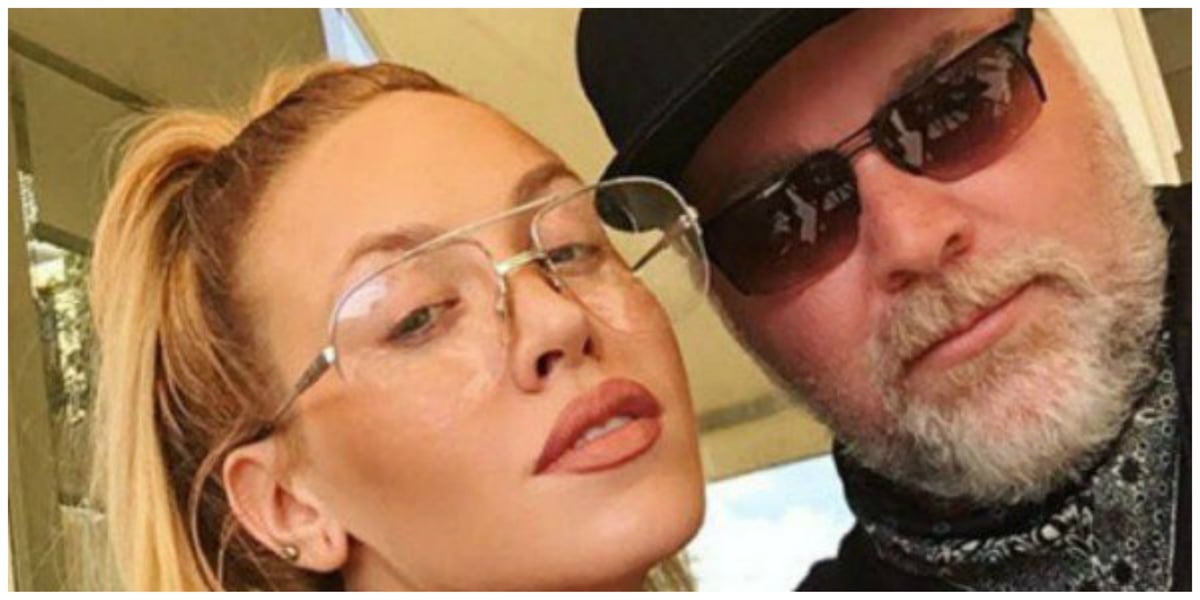 While on air in October last year, he spoke about Anthony posting crotch shots to Instagram and told comedian Joel Creasey, 'I look at it like a door. I'm inside that door. I don't get jealous because people can only see the door... I am in it. No one else can get in it.'
And in May, he discussed their sex life, telling listeners, "It was the weekend. I got up and went to feed the animals and she grabbed my arm and said 'no, no" and I know what that means. So I thrashed her in there and then went to feed the animals.'
Listen: Kyle Sandilands talks to Meshel Laurie about his relationship with Imogen Anthony. Post continues... 
This is what respect for women looks like in modern Australia.
Joke or not, Sandilands talked about having sex with an unconscious woman while tens of thousands of people around the country listened.
Even more concerning, though, is that he seems to think having sex with an unconscious woman is completely okay.
So if you're reading this Kyle, please know that it's not.
What did you think of Kyle Sandilands' comments?