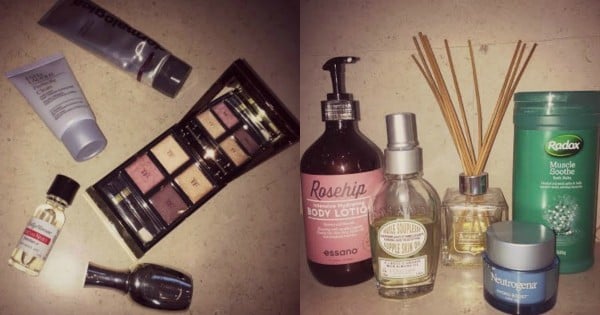 Kyly Clarke is particular when it comes to what she puts on her face every day.
The 34-year-old creator of Lyfestyled, new author (this week she launched her book True To You, $24.95, about the mantras that help her get through the day) and mother of Kelsey Lee comes from a beauty therapy background, so she knows what's good. And with the cheapest of her beauty buys starting at $2.50, we're listening.
The Morning Routine
"First thing is checking on my daughter — seeing her puts the biggest smile on my face. Depending on what kind of night I've had, I love to start my day with a Nespresso vanilla latte that I make at home, otherwise a nice English breakfast tea."
Prepping the skin
"In terms of cleansing my face, it's a case of a clean water wash. I believe less is sometimes more when it comes to beauty regimens.
"My general daily moisturiser is Olay's 7 Total Effects ($32.95) for normal skin. I find this to be not too oily and the perfect base for any powder foundation, like the one I use. I then apply my L'Oreal Lumi Magique BB Cream ($24.95) which has a beautiful consistency, glow, and the perfect tone to add a clean, bronzed-like canvas to my face. This is before I begin my makeup routine."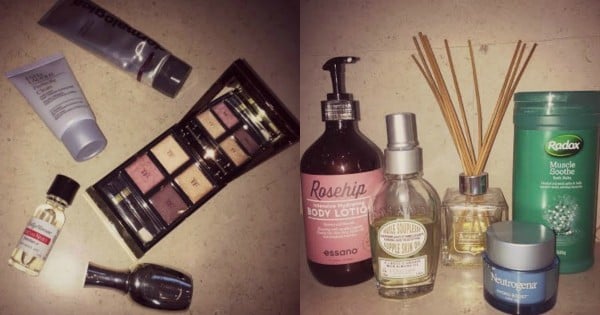 Kyly's collection of products. (Image: supplied)
Makeup time
"I start with a MAC concealer; I prefer it to be slightly lighter in colour so I use Sheercover medium tone concealer. They have two-tone palettes that allow you to mix and blend if you need more of a lighter or darker tone for a particular day.
"I then set it with a MAC blot powder in a medium/dark colour ($36). My foundation of choice is Sheer Cover Almond Mineral Makeup. I stocked up so I have so many for years to come. When you find something you like I think it's smart to stick with it. I don't like anything heavy as I like my skin to breathe daily.