We've rounded up all the latest stories from Australia and around the world – so you don't have to go searching.

1. Father to stand trial over three-year-old's death.
Warning: This item contains details of child abuse and may be distressing for some readers. 
The father of three-year-old Kyhesha-Lee Joughin has been committed to stand trial over her death along with another man.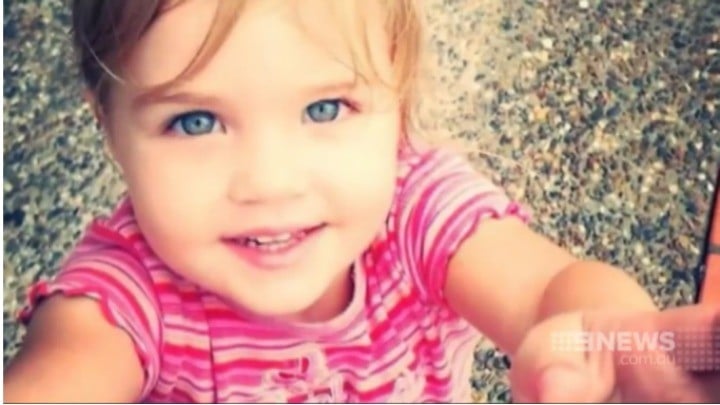 The three-year-old died living in squalid conditions in a unit north of Brisbane in 2013.
The two men who were caring for her, her father, Matthew Lee Williamson, 30, and Christopher Arthur Neville Kent, 46, were committed to trial charged with one count each of manslaughter and child cruelty.
The court heard that the toddler had a treatable internal injury in her bowel which could have been caused by a fist, foot or an adult falling on her and that her father has been warned about it by a visitor to his home who said the little girl needed medical attention.
The court was told that she had "suffered deliberate and protracted physical and sexual assault in the week leading up to her death."
Crown Prosecutor Carson Lloyd said the stomach injury was one of many. The little girl also had bruising on her face, lacerations on her ear as if she had been pulled, an injury to her temple, and cuts to her lip from possible blows.
The Brisbane Times reports that he said "In the 24 hours prior to her death there is direct evidence … that it was drawn to his attention, should it need to have been, that the child needed medical attention," she said.
"The eminent doctors give evidence that in the 12 to 24 hours prior to her death she would have been in extreme pain."
No date has been set for the trial.
If you need help: Kids Helpline: 1800 55 1800.
2. Man found guilty of murdering wife.
A  Victorian court has found a man guilty of murdering his wife of 21 years after he stabbed her to death because she wanted a divorce.
Brian Browning's wife Catherine Browning was sleeping in her daughter's room when she was stabbed by her husband with a kitchen knife 15 times.
Nine News reports that Browning admitted to police he had "lost it".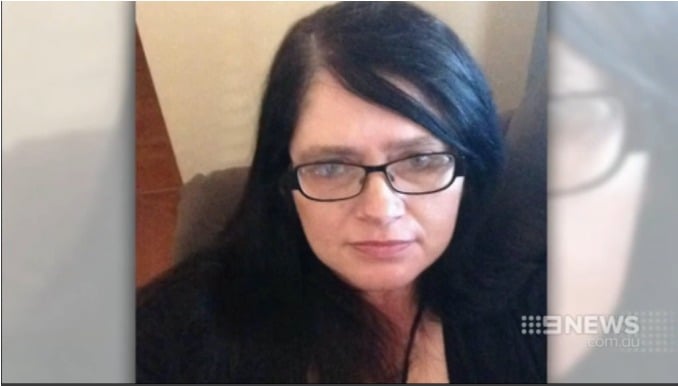 He told police he felt "that the whole world was coming in on me. Everything had just gone to crap. The whole world was against me".
The defence tried to claim he was affected by sleeping pills when he stabbed his wife.
The prosecution said he emerged from the bedroom, dropped the knife and said, "bitch". His daughter who heard him asked, "What have you done?"
He will be sentenced at a later date.
If you need help 24/7, call 1800 RESPECT (1800 737 732). 
3. Candle light vigil held for domestic violence victims.
Federation Square was the scene of a candle light vigil last night where hundreds gathered – including Australian of the Year Rosie Batty to remember the victims of family violence in Australia.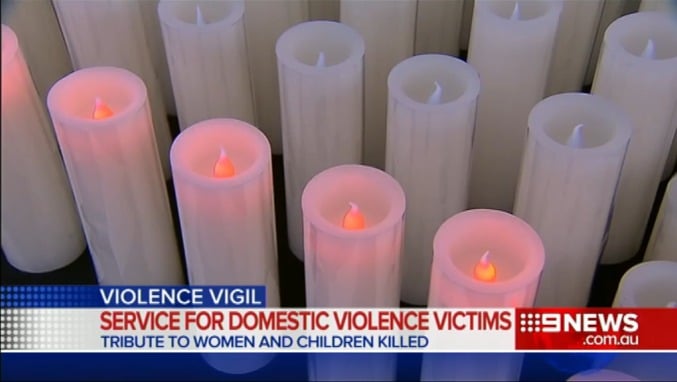 The vigil, organised by the Safe Steps Family Violence Centre came just hours after two separate juries convicted two men of murdering their wives.

 4. Princess Charlotte – and her family – move to the country.
The Duke and Duchess of Cambridge have left Kensington Palace in a convoy of two cars with their four-day-old daughter, Princess Charlotte and 21-month old Prince George and retreated to their country home Anmer Hall.
Photographers waited to try and catch a glimpse of the new baby but she was tucked away safely in her car set behind blacked out windows.
It is expected that this is where the family will base themselves – the small town has just 60 residents and few shops.
The 10-room refurbished Georgian mansion is on the Queen's private Sandringham estate and has recently undergone extensive renovations.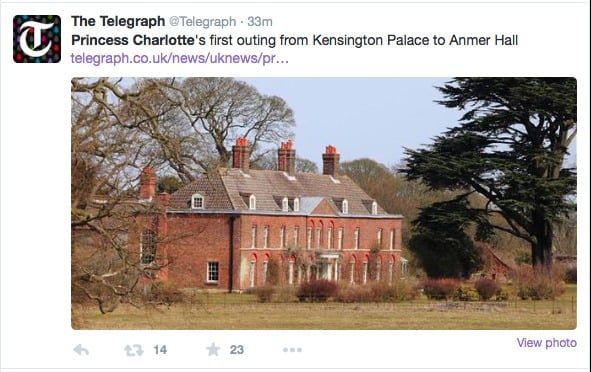 5. Headmistress sexually abused girls.
The headmistress of an ultra orthodox Jewish school is under house arrest in Israel as she faces extradition proceedings at the request of Victoria Police.
Malka Leifer was the headmistress of Adass Israel School in Melbourne in the years 2002 to 2008. She has been accused of abusing the girls in her charge.
One student, now aged 27, told the Supreme Court yesterday that she felt "special" after Mrs Leifer offered to give her private tuition as reported by The Herald Sun.
"I remember her being very scared her husband would come home and find us there. I remember her locking the doors.
"I remember wondering if she realised what she was doing.
"She would tell me that she loved me and that she really cared for me.
"She would tell me it was her way of telling me she loved me."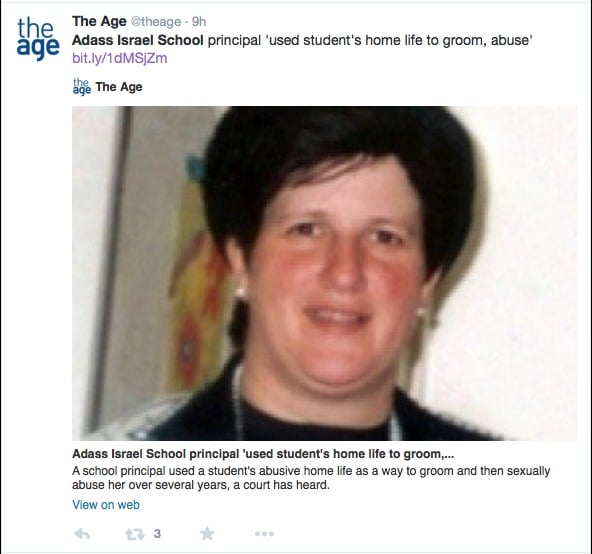 The Supreme Court heard as it was a strict orthodox school the girl had never watched TV, listened to the radio, used the internet or read a newspaper.
"She liked to hug me like a baby, and rock me," she said.
"She said I should consider her like a mother who loved me, and that I was special."
It is also alleged school officials failed to report allegations of abuse to police but allowed the headmistress to flee to Israel in 2008 after allegations were levelled against her.

6. Australian man Peter Gardner to face Chinese court over alleged ice trafficking.
By ABC
A 25-year-old Australian man will face a Chinese court today charged with attempting to smuggle the drug ice out of the country.
Peter Gardner was arrested at Guangzhou airport last November before boarding a flight to Sydney.
Chinese customs found 30 kilograms of crystal methamphetamine in both pieces of check-in luggage belonging to the New Zealand-born man, who holds both Australian and New Zealand citizenship.
Authorities had to pry open the suitcases because the zippers were sealed with superglue.
Gardner's Australian travel partner, Kalynda Davis, was allowed to return to Sydney, after being detained for several weeks, because authorities said she had no knowledge of the case.
Local Chinese media described the case at the time as the biggest single haul of methamphetamine ever seized by Guangzhou customs.
Guangzhou is the capital of Guangdong province, which is notorious for being the meth manufacturing hub of China.
One of Gardner's lawyers, Craig Tucker, said the trial was unlikely to last longer than two days. A verdict may not be known until later.
Gardner potentially faces the death penalty because Chinese law states anyone caught with 50 grams or more of heroin or methamphetamine is liable for capital punishment.
Gardner is one of several Australians in trouble in China for drug-related offences. Adelaide jockey Anthony Bannister is awaiting a verdict after his trial last October.
New Zealand diplomats in China have been providing Gardner with consular assistance, indicating he entered the country with his New Zealand passport.
They are expected to be present at the trial, along with members of Gardner's family.
Gardner's trial comes soon after an emotional debate leading up to the execution of convicted Australian drug smugglers Andrew Chan and Myuran Sukumaran in Indonesia.
According to the Australian Crime Commission, a growing amount of methamphetamine is being imported into Australia because massive profits can be made as the drug is significantly more expensive within the country.
The United Nations Office on Drugs and Crime says the average street price of methamphetamine in China is $99 per gram, whereas in Australia it is $624.
Wholesale prices in Australia range from $90,000 to $325,000 per kilogram.
Drug trafficking syndicates with links to China and Hong Kong traffic methamphetamine into, and through, South East Asia by air and sea cargo containers.
A version of this story was originally published on ABC.

7. British election "unpredictable".
As the polls open at 3pm(AEST) 6am in the UK, pundits are saying the British election is too close to call.
The latest BBC poll puts Prime Minister David Cameron's Conservatives at 34 per cent, followed by Ed Miliband's Labour at 33 per cent, the UK Independence Party at 14 per cent and the Liberal Democrats at just 8 per cent.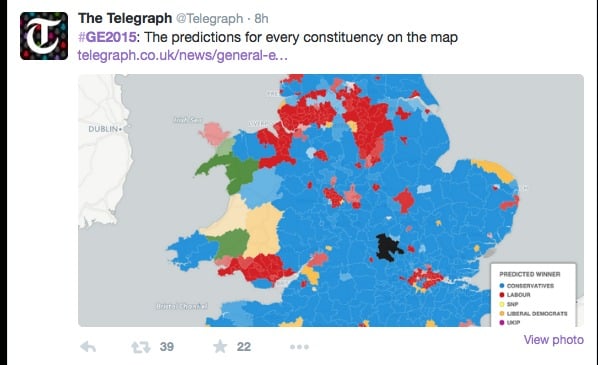 It is expected that the minor parties will help form the majority.

8. Four men sentenced to death over Afghan mob killing.
Four Afghan men have been sentenced to death over the mob killing of a 28-year old woman in Kabul in March.
Farkhunda, as the woman is known, was beaten to death after being accused of burning a copy of the Koran. Though it was later proven that she did not.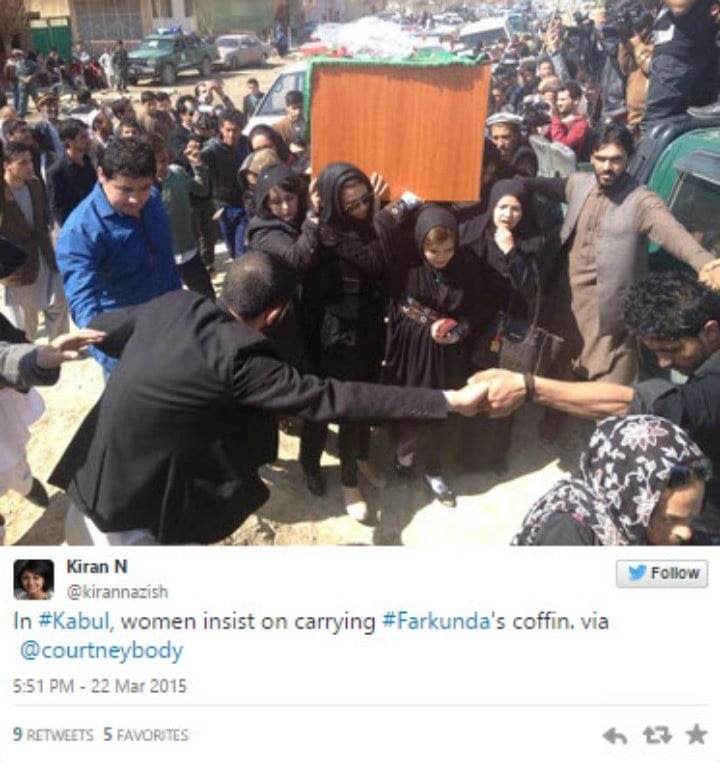 Eight men were sentenced to 16 years in prison and 18 others found not guilty.
Farkhunda's brother told the BBC that the family were not satisfied with the verdict and that all of the main defendants should be put to death.

 9. Driver keeps kids locked in bus.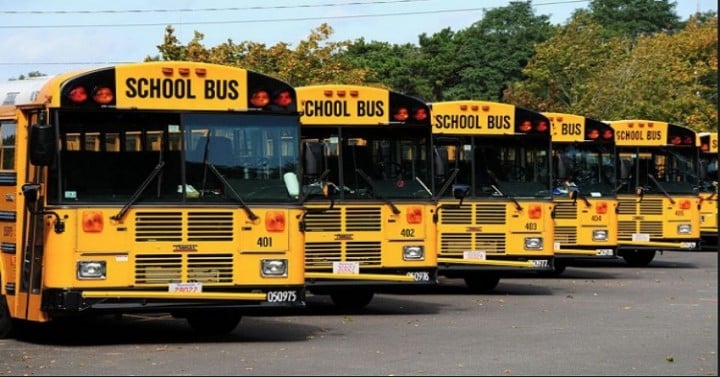 An school bus driver is under investigation for allegedly locking naughty kids on board his bus, with more than 40 children inside, and refusing to let them out after they had been misbehaving.
The incident took place in the US city of Arizona.
Frantic parents trying to pick up their children were faced with locked doors.
Fox News reports that the driver claimed he locked the children inside because they were being too loud and misbehaving.
CCTV shows the kids crying and frantically pleading to get off the bus.
"See, your parents are getting upset. You break that door; you're going to be buying a new one. Your kid will get off the bus when I am done with 'em," the driver said.
Some parents tried to pry open the doors; others called 911.
"He won't let any of our kids out," parent Adam Kautman said to police dispatch. "The kids are crying. He's screaming at us."
The driver then drove off, taking the children back to school where he released them.
The driver has been put on administrative leave.
While the parents want charges laid against the driver, on social media many said the driver was justified and he was just teaching the kids to behave.
"Teach your little hoodlums to behave!I see kids as young as 6 dropping the F bomb and back talking teachers.When I was a kid you didn't do that!I would definitely say he is trying to maintain control in a motor vehicle and he should be!" wrote one.
" Bus driver deserves a medal!! Where is the video that shows what these kids did to piss this guy off?"
 10. Nick Kyrgios beats his idol.
An amazing result at the Madrid Masters with Aussie sensation Nick Kyrgios beating top seed Roger Federer in an epic Round Two match 6-7 7-6 7-6.
Do you have a story to share with Mamamia. Email us [email protected]
[post_snippet id=324408]