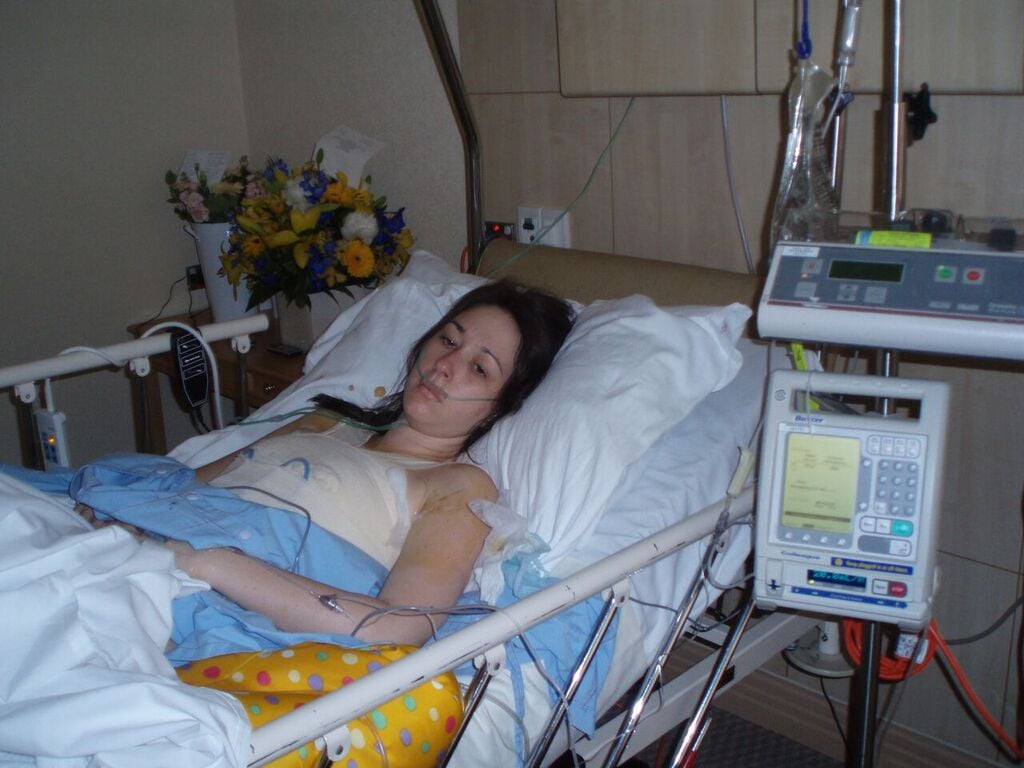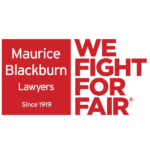 Did you ever wonder as a child what your future would look like? Whether you'd grow up to be a ballerina, or a cardiologist? If you'd bring five kids into the world or live out your days in a secluded cottage?
For Krystal Barter, this picture held just one thing: cancer.
"From a really young age I've watched every single woman that I love face cancer," she said on the podcast Fighting For Fair.
Krystal is in a family that carries the BRCA1 breast cancer gene mutation. The same one made famous by Angelina Jolie. And one that, back then, very little was known about, because a global biotech company owned the rights to test and research the gene.
Listen to Krystal tell her astonishing story on Fighting for Fair:
The BRCA1 is a genetic mutation that is linked to hereditary breast cancer. The disease is not a certainty, but it increases the odds, with around 55 to 65 per cent of women with the BRCA1 mutation developing breast cancer by the age of 70. For those of us without the mutation, the chance is less than 13 per cent.
There was a test to determine whether the gene mutation was present, but for Krystal, ignorance was preferable.  Until, at the age of 21, she found out she was pregnant.
"That, to me, was probably exactly what I needed in my life to bring me on the straight and narrow," she said.
So she gathered her newborn baby up in her arms and without fanfare she took the blood test.
"I was handed a piece of paper that said I was BRCA positive and the geneticist looked at me and said, 'but don't worry Krystal, your outcome will be completely different to that of your mum's.' And I could only get one word out at the time and it was simply 'how?'"
Krystal's anxiety spread like wildfire. Is that a headache or a brain tumour? Am I having a heart attack? Should I have chemo? But I'll lose my hair? Do I get my breasts and ovaries removed or is that too radical?
After watching more than 20 women in her family get diagnosed with cancer, Krystal decided it would end with her. And it did.
Instead of letting her life be dictated by a few malfunctioning cells, Krystal had the surgery to remove her breasts.
"It was awful and I wish I could tell you that it was easy but at the same time I just kept on thinking cancer is so much worse than this," she said. 
"I have become the first woman in my family to beat my family's cancer curse."
But just beating cancer wasn't enough for Krystal.
Mentally tracing her mother's cancer scars, Krystal thought about how she could weave her family story into one that could help others. And there, in her hospital bed, she created Pink Hope. Australia's first not-for-profit site focused on preventative breast and ovarian health. It became a place to provide all the information that was out of reach for her. For the support and encouragement that women in her position so desperately need.
Pink Hope was a start, but one issue still lingered. The patent.
Krystal was overjoyed to see her friend and breast cancer survivor Yvonne D'Arcy set to work with the Maurice Blackburn team of lawyers in a David and Goliath battle to overturn the patent. The landmark case would ensure that scientists could not be barred from conducting potentially life-saving research into the BRCA1 gene.
She won.
The case win enabled women to have access to affordably test for the gene as well as scientists to research it for a cure.
It's an astonishing story of women's mission to leave a legacy for other women, and their children.
To subscribe to Fighting For Fair, a podcast in partnership with Maurice Blackburn Lawyers, go to iTunes, here, or to the Mamamia podcast app.
Listen to the other amazing stories, here:
To see all our podcasts in one place, please go here, where you'll find all of our shows in one place and any books written by the many Mamamia guests.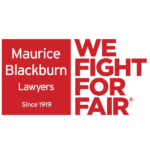 To demonstrate the importance of fighting not just for our own rights, but for the rights of all Australians, Mamamia in partnership with Maurice Blackburn Lawyers brings you Fighting for Fair. True stories of social justice from around Australia.