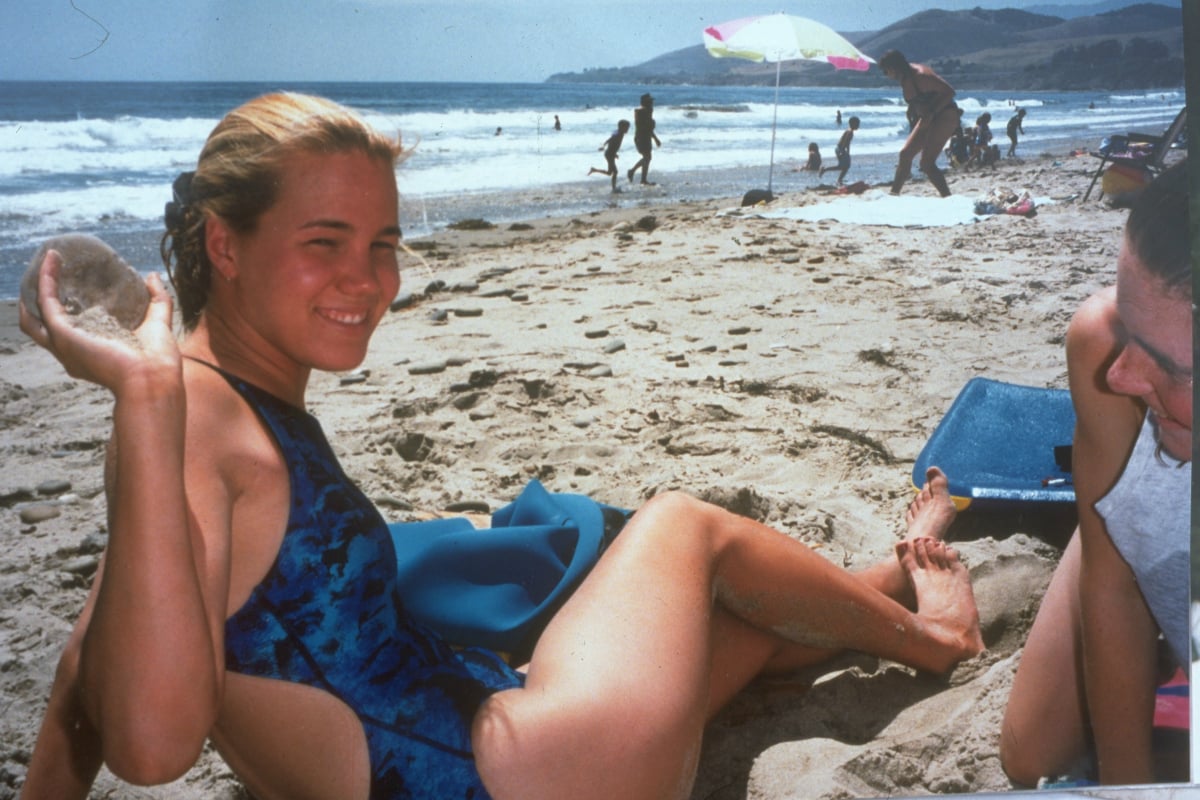 In June 1996, Mary and Joe Lassiter moved into what they imagined was just an average rented house on East Branch Street in Arroyo Grande, California.
But it didn't take long for the Lassiters to realise that perhaps their new home was not so average after all.
For starters, there was a fresh layer of concrete over the backyard, which had been laid just weeks beforehand.
Mamamia recommends our top 5 true crime documentaries. Post continues below video.
Then there was the red splatter in the bathroom. Mary, a nurse, and Joe, a hospital worker, instantly recognised it as dried blood.
In October, as Mary searched the bizarrely concreted backyard for a spot to plant flowers, she discovered a lone, blood-smeared earring.
But the most obvious sign that something weird was going on happened in the middle of the night.
Every night.
At exactly 4.20am each morning, the couple would wake to the sound of an alarm. It sounded like a watch alarm – beep, beep, beep – every day for weeks, perhaps even a month.
With the headboard of their bed against the wall that backed immediately onto the backyard's freshly laid concrete, Joe and Mary became far too well aware of the suspicious history of the house on East Branch Street.
A disappearance.
A month before Joe and Mary had moved into the home, 19-year-old Kristin Smart had vanished.
She was at the end of her freshman year at California Polytechnic State University, located in San Luis Obispo, about 28 kilometres north of Arroyo Grande.
May 24 marked the Memorial Day holiday weekend, and Kristin had attended a birthday party for a classmate on campus.