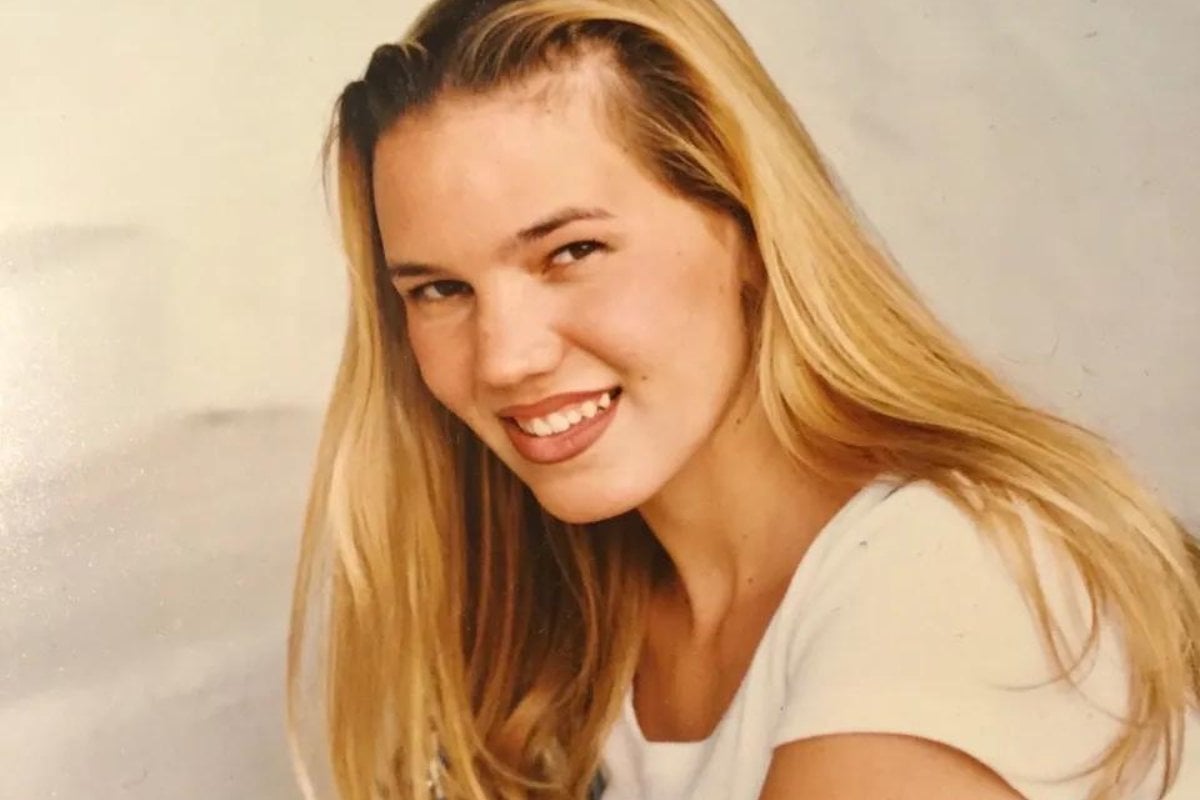 This post deals with domestic violence and could be triggering for some readers.
For more than two decades, Chris Lambert would pass by the billboard with Kristin Smart's face on it. Kristin, a tall, athletic college student and lifeguard from California, had disappeared in 1996 at the age of 19. 
Chris was just eight when Kristin disappeared, and he remembers it being "scary" that someone could go missing not far from where he lived. But it wasn't until he was 30 that the singer/songwriter decided to find out what had happened to Kristin. 
And so, he quit his job at a recording studio and started investigating Kristin's disappearance.
Last year, when police announced arrests in the case, they gave credit to Chris and his podcast, Your Own Backyard.
Watch: Kristin Smart cold case was cracked by podcaster, police say. Post continues after video.
"What Chris did was take a local story and turn it into an international story," Sheriff Ian Parkinson said. "It did produce some information that I believe was valuable."
Kristin was just weeks away from finishing her first year of college when she went missing. She was studying communications, with plans to be a journalist. 
"She definitely took advantage of life, seized the day," her sister Lindsey told CBS. "She was super ambitious and was determined to find the next adventure."
Kristin's first year at California Polytechnic in San Luis Obispo – nearly 400km away from her family in Stockton – had been a bit of a struggle, but she had stuck it out. 
On the night of Friday, May 24, she left a happy voicemail message for her mother, then went out with her friend, Margarita Campos. When Kristin decided to go to a party at a house near the campus, Margarita, who wanted to study that night, told her she was heading back to their dorm.