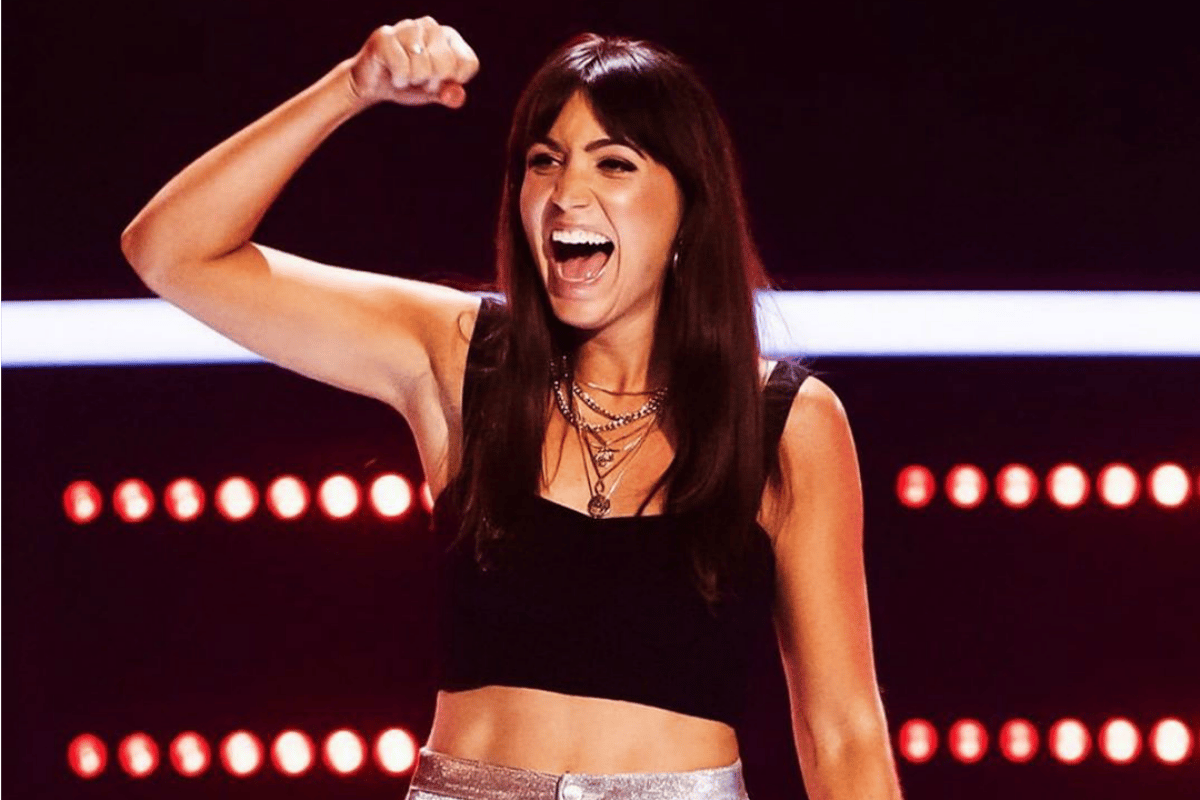 From sitting behind a microphone in a studio to standing behind one in front of four comically large, spinning chairs seating some of the most famous people in the world on The Voice, life for former The Thinkergirls host Kristie Mercer looks pretty different to how it did a year ago.
And while it hasn't been exactly easy to plunge herself into the unknown – resurrecting a singing career after not performing in public for 10 years – she says she wouldn't have it any other way.

Speaking to Mamamia, Kristie's story is one which proves that sometimes, having your life suddenly, and viciously, shaken up to the point where it's almost unrecognisable is exactly the push you need.
Especially, she says, as a woman in your late 20s, when you're expected by society to have your sh*t as close to being together as possible.
Watch Kristie's blind audition on The Voice below. Post continues after.