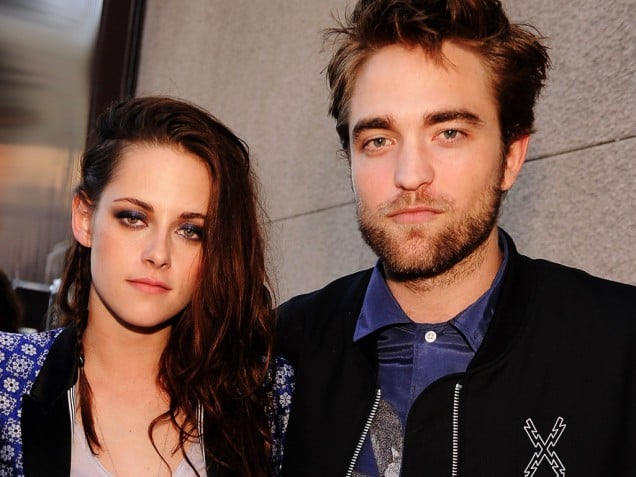 Robert Pattinson and Kristen Stewart are opting out of future Twilight conventions — and costar Taylor Lautner is following their lead. The on-and-off-screen couple, whose relationship has been rocked by a cheating scandal in recent weeks, have officially declined the invitation to attend the final four official Twilight conventions.
"The passion and dedication of Twilight fandom has been amazing and we're out to throw one last giant convention, a final gathering to see old friends that have made up the Twilight family," organizers Creation Entertainment told Zap2It. "Although Rob, Kristen and Taylor will not be with us this time out we will have a super lineup of other Twilight stars and the weekend will be filled with special events, movie prop and costume displays, contests, panels, auctions, parties, exclusive merchandise, music and much more, including some surprises!"
The conventions are scheduled to take place monthly in different U.S. cities leading up to the premiere of Breaking Dawn Part 2. Fans were hopeful that they'd at least see the three lead actors at the final event, on 3 November  in Los Angeles. But it sounds like they may have to settle for some members of the Volturi instead.
Stewart, 22, has not returned to the public eye since she was caught cheating on Pattinson with her Snow White and the Huntsman director Rupert Sanders, 41. The actress has reportedly been hiding out at the home of Giovanni Agnelli, who directed her in Welcome to the Rileys.
Pattinson, on the other hand, emerged from his own hideaway at Reese Witherspoon's ranch to do a full week of promotion for his indie film Cosmopolis, which opened this past weekend. The actor has disclosed nothing about the status of his relationship with Stewart, but he has made it clear that he's tired of the attention.
"Media culture is a monstrous thing," Pattinson told the Los Angeles Times on Wednesday. "You can't win. The annoying thing is that you can't attack them, but you can't defend yourself. The best thing you could possibly do is punch a paparazzi and give them their big payday."
"The tabloid industry does terrible, terrible things for the world. It makes people stupid," he said later in the piece. "People say [tabloids] are about escapism, and people have got to get away from the misery of the world. It's like, 'No, people are lazy, and they don't want to try.' … Every time I've looked at a magazine like that, I've regretted it. I gain absolutely nothing from it. And neither does anyone else."