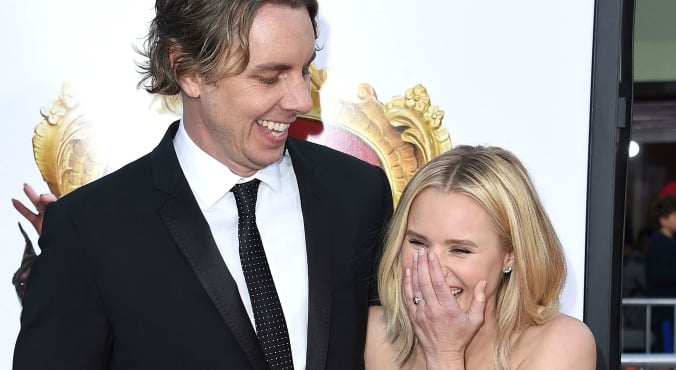 Image: Getty.
Adorable behaviour on the red carpet. Loved up dedications to each other on social media. Off-the-cuff spoof of Toto's Africa music video during on their last child-free holiday that's since been viewed over five million times.
Yep, you could say with confidence that actors Kristen Bell and Dax Shepard personify #relationshipgoals.
But while their marriage appears picture perfect on the surface, the couple have done something rather unheard of in the world of celebrity, they've come out and told the whole truth and nothing but the truth about their relationship.
It's not all rainbows, smiles and videos of Shepard surprising Bell with a sloth for her birthday.
"It's not utter bliss. We should remind the world that we do fight. We love each other to the moon and back, but we do have a lot of road bumps," Bell recently told Bustle. (Watch: Relationship expert Dr Nikki Goldstein shares the most common question she gets asked. Post continues after video.)
For the couple of eight years who now have two children together, counselling is a large part of that.