If you, like me, pride yourself on being a diehard Kardashian-Jenner superfan, strap yourself in for some shocking news.
The iconic Californian house of momager extraordinaire Kris Jenner, which features prominently in countless episodes of Keeping Up With The Kardashians and is always shown onscreen as 'Jenner House',  is not really her house at all – it's just one of two used for filming the iconic reality television show.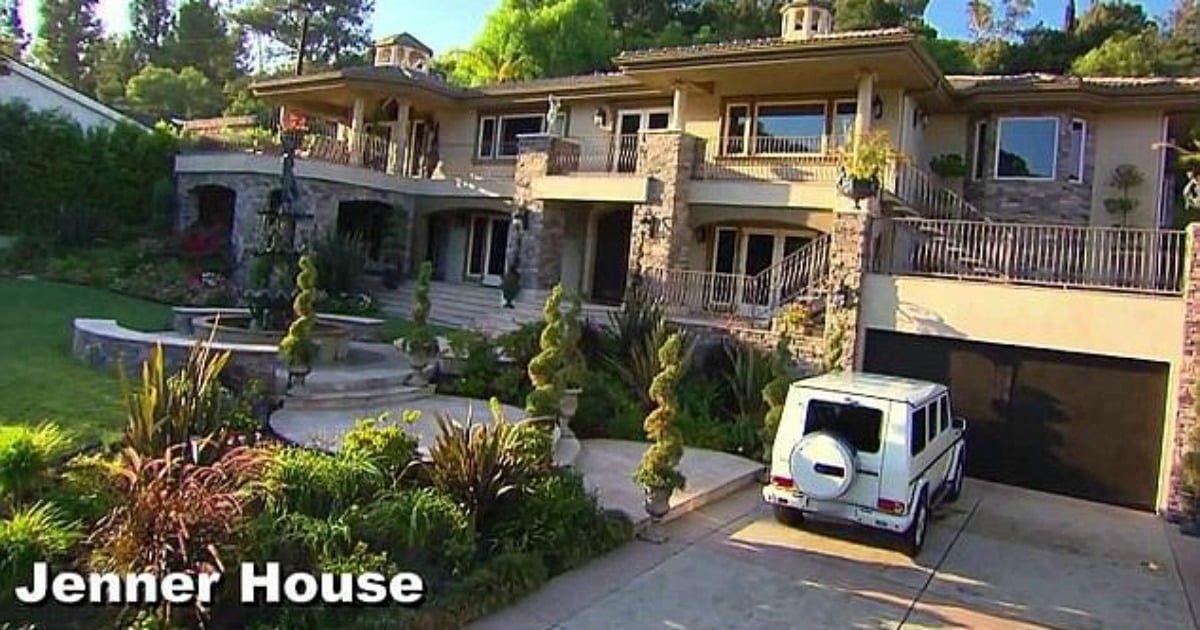 Please excuse me while I take a moment to recover from my mind being blown.
According to producers, the exterior home is located in Studio City, a gated community that fans of the show (me) are unable to access. Only the exterior of the property - mainly the front yard, driveway and back yard areas - is used for filming. The interior house shown on the show is almost an hour away in Hidden Hills and is Kris' real home.
Inside, the Studio City home could not look more different from the mum of six's Hidden Hills home - one adorned in black and white images, marble, and candy jars as far as the eye can see - decked out with Italian-style wrought iron doors, chandeliers and timber floors.
And now, 12 years on since it last changed hands, the Studio City home is on the market thanks to Keller Williams Realty and can be yours for a cool AU $11.9 million. So if you've finally managed to scrimp and save up that house deposit, this is good news, I guess?
Gallery: Inside Kris Jenner's two California homes. Post continues...