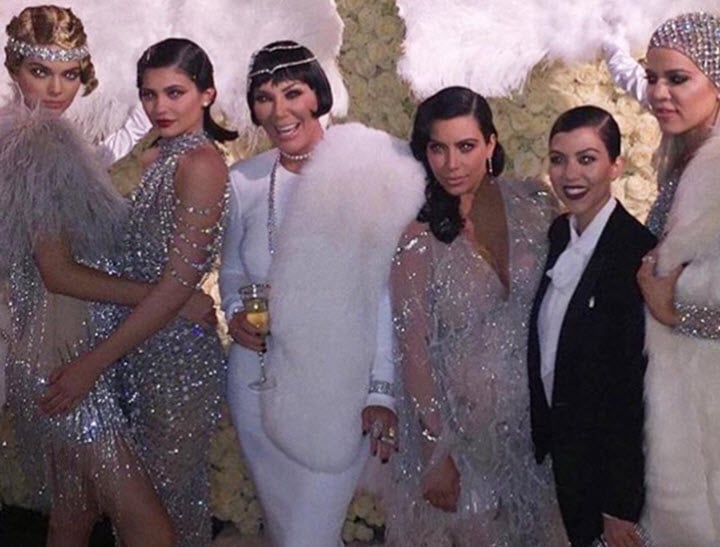 It was krazy.
From a glance at the spectacle that was the Great Gatsby-themed 60th birthday celebrations of momager extraordinaire Kris Jenner, it seems clear that that neither she nor any of her brood are big readers.
Rather, they looked to Baz Luhrmann for their inspiration and the result: much glitz, many tassels, and loads of finger waves.
Watch Kanye serenading his mother in law… Post continues after video.
The bash reportedly cost $2 million and included a rendition of Stevie Wonder's Happy Birthday by a smiling Kanye West, an Art Deco style cake that probably no one ate, and a very, very serious Jada Pinkett Smith with husband Will.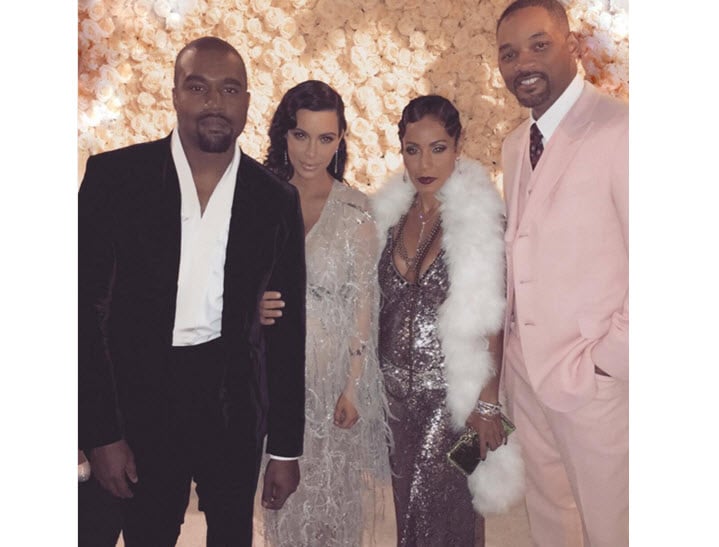 Other guests included Melanie Griffiths, John Legend and Chrissy Teigan and tell me, is that Beyonce's mum below?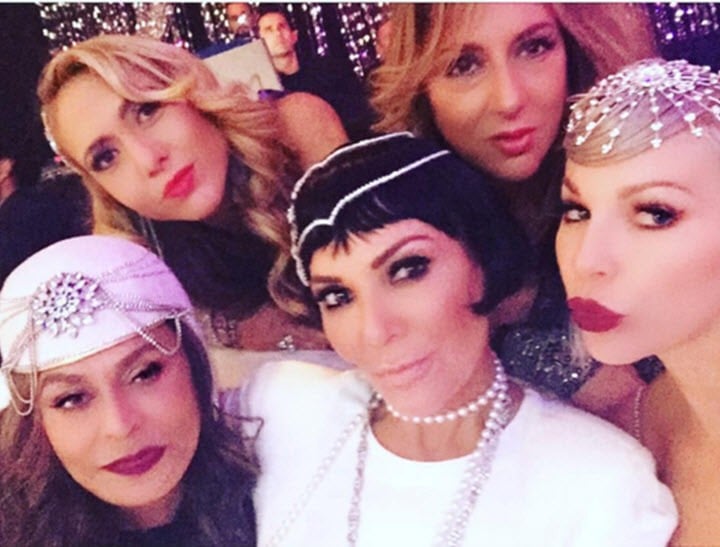 By far the kraziest thing about Kris Jenner's 60th bash was the music video the Kardashian/Jenner daughters created in homage to their mother, based on one Jenner had made 30 years earlier on the occasion of her 30th birthday.
This is the single weirdest thing I've seen on the internet.
Watch both videos here… Post continues below.
Aged 30, Kris Jenner loves Bible studies and Valentino. Who are these people? Check out the flash of OJ Simpson around mark 3:20.
Among the things Kris Jenner at age 60 apparently loves are Balmain, Hermes Birkin bags, and CostCo. How varied and meaningful are her interests! She's gained friends in Oprah and Katy Perry, but her love of church seems to have waned over the past 30 years.
It's safe to say that the Kardashians didn't get where they are based on their singing talents alone.
Kris Jenner was later seen leaving the party a little worse for wear, with her boyfriend Corey Gamble attempting to hide her face from cameras.
And that's as it should be. If I'd spent $2 million on my birthday party, I'd want the Cristal hangover to show for it.
Sleep it off, Kris! And tomorrow, you can resume dreaming up new and exciting ways to market your daughters to us.