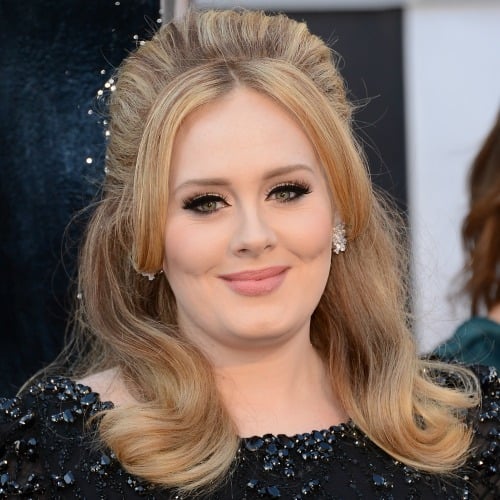 The Kardashian sisters have a habit of making headlines with their Instagram posts. This year alone, Kim's platinum blonde hair, Kylie's pillowy lips and the entire family's obsession with waist training have all raised eyebrows and created a stir.
Today, it's Kourtney who's found herself in the Insta-spotlight.
RELATED: Kourtney Kardashian reveals she eats placenta pills.
Overnight, the 36-year-old — who recently welcomed her third child — jumped on her bathroom scales and snapped a photo of the number that appeared: 116 pounds (roughly 52kg). She proceeded to share that photo with her 16.2 million Instagram followers, explaining that she was "trying to bring some Monday motivation."
Clearly pre-empting a backlash, Kourtney added: "I'm 5 feet tall, so everyone relax I'm on a workout kick."
The post has since attracted 261,000 likes and hundreds of comments in response, running the gamut from impressed to concerned. While some of Kourtney's followers congratulated her for reaching this weight — "Great job! Keep posting, it's motivating!" one writes — others warned her about the potentially harmful impact of her post.
RELATED; Everything you need to know about exercising after a C-section.
"I applaud you for your hard work, but I can't shake that it seems you are setting poor and unrealistic expectations to women and especially young girls," one commenter wrote. (Post continues after gallery.)
Kourtney Kardashian on Instagram
Louise Adams, clinical psychologist specialising in eating and body image, agrees that Kourtney's post is problematic, particularly in light of the fact she so recently gave birth.
"It's so unhelpful. Having a baby is not about losing the baby weight as soon as possible — having a baby should be about having a baby," Adams, founder of Treat Yourself Well in Sydney, explains.
"Our world is so obsessed  with maintaining the lowest weight possible, regardless of your circumstance. There's so many problems associated with this focus on weight — it's not motivational, it makes people feel bad about themselves and it breeds comparisons."
RELATED: Kim Kardashian started crash dieting when she was just 13.
These comparisons are certainly evident among Kourtney's Instagram fans. One teenage follower writes, "Omg you weigh less than me and I'm 14..." That response isn't limited to Kourtney's young fans — several mums and women close to Kourtney's age also lament the fact they weigh more than her.