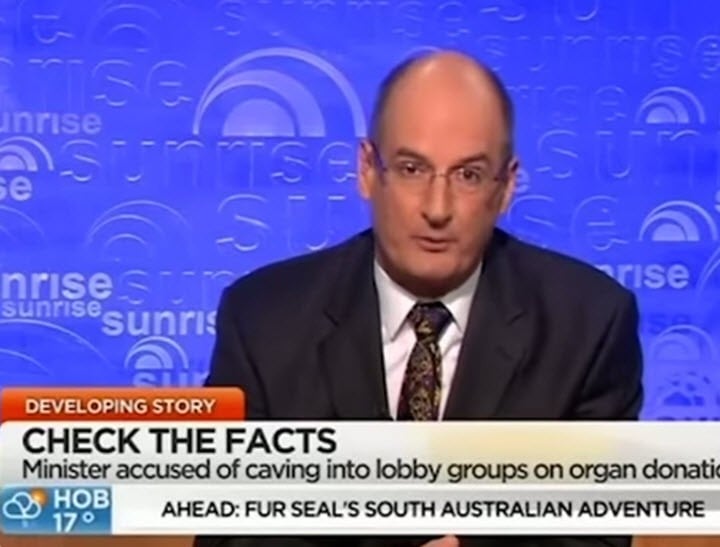 He quit spectacularly.
Broadcaster David Koch has resigned as chairman of the Organ and Tissue Authority Advisory Council (OTA) after criticising Assistant Health Minister Fiona Nash live on Sunrise this morning.
Nash has ordered a review of the council, established in 2009, because transplant rates have not increased as much as expected.
Kochie accused Nash of giving in to "this rich lobby group", also known as ShareLife, an organisation dedicated to increasing Australia's organ donation rates so they're on a par with other developed countries.
Watch it here…
"It's an absolute disgrace. Fiona Nash, get a backbone.
"You didn't even ring me as chairman of the advisory council to get my view or even tell me it's coming," he said.
"Obviously I've got no choice but to resign from the position and actively counter the tripe dished out by a whole bunch of rich lobbyists that just talk and do nothing."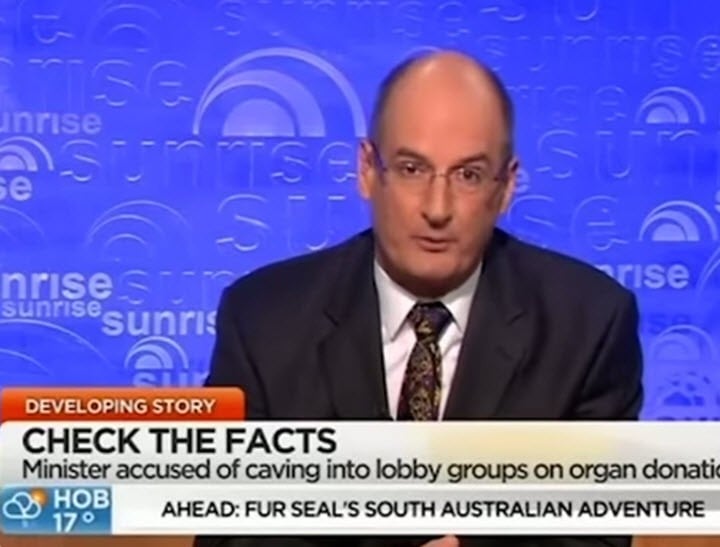 Koch also bit the hand that feeds him during the heated Sunrise segment, calling out Channel 7 programs Seven News and Today Tonight for their coverage of the reform of Australia's organ and tissue donation system.
The program's alleged mismanagement of $250 million in funding for organ donation, referring to it as "not well spent."
Nash declined to appear on Sunrise but she says Koch had been made aware of the review a week ago and has been invited to add his own input.
More Koch capers?

Entirely unedited: Mia Freedman interviews David Koch.

Sunrise's Kochie slams anti-vax defenders.

Dear Kochie. It's not OK to humiliate your colleague on television.