Australians, beware.
THE KOALAS HAVE TURNED AGAINST US.
It was bound to happen. No one can just be cute and fuzzy all the time without snapping.
Ok, so we did know that they could be vicious in the wild. We just chose to ignore it, because of their cute widdle furry faces that we just want to squeeze and nawwwwwww.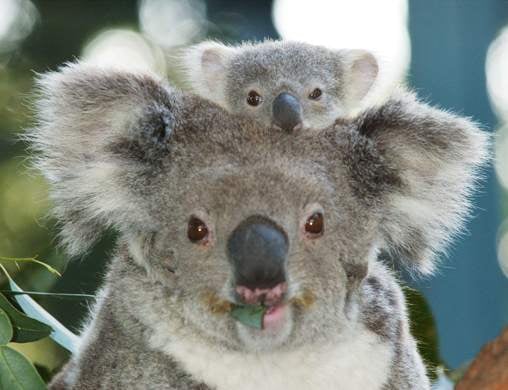 Us? Vicious? Never. Nom nom nom.
BUT DON'T BE FOOLED, PEOPLE.
One koala has taken a bite out of a lady's leg. And it's not pretty.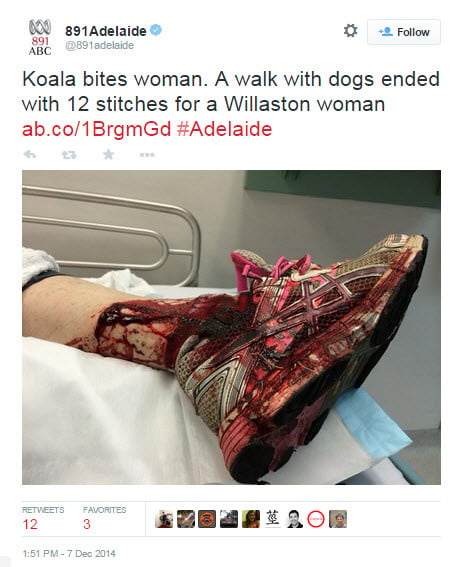 GAAHHHH.