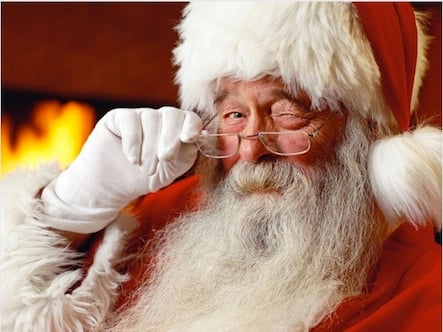 UPDATE – because a story about Santa definitely needs an update. 
Our friends at The Project have had a big win.
Carrie Bickmore has conducted possibly her most hard-to-get interview since Bachelor Blake.'
Last night the mum-of-one crossed directly to the North Pole to ask Santa Claus the important questions about Christmas. Carrie's big assignment was the "make good" from the night before, when comic Kitty Flanagan had *cough* joked about Santa's very existence.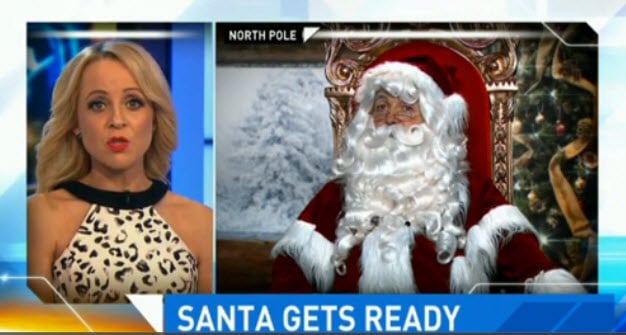 Santa said that he had a couple of new additions to the "naughty list" following Kitty's interview on Tuesday where she stated that Santa wasn't real.