Warning: spoilers ahead. 
Here we are for another Tuesday night, tuning into week two of Channel Seven's highly voyeuristic Kiss Bang Love. A show that is based around the scientifically unproven idea that people can fall in love through a blindfolded kiss.
For those not in the known or just forgetful, the show goes a little something like this: The contestant kisses 12 blindfolded strangers (while two friends watch on) and gives them a score out of 10. From there, five finalists are chosen for a chat and un-blindfolded kiss. Then the contestant takes two of the selected kissers on overnight dates, and then the final one is taken on a week long holiday.
Yes, that is a huge amount of ground covered in one episode, but Channel Seven aren't responding to my complaints, so there's not much more I can tell you.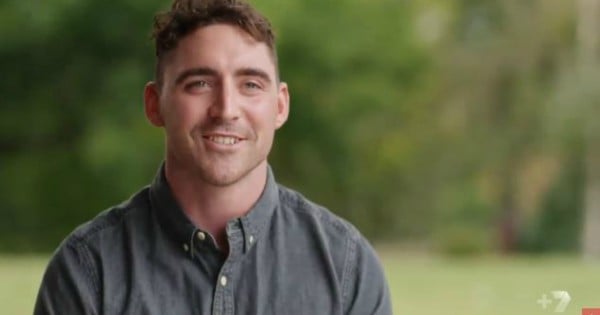 Tonight, we meet Geordie, a 26-year-old plumber and chippie. Geordie, whose name is not short for anything else, says his dad is his hero and likes training for ironman competitions.
"I really like doing things with my hands," Geordie tells the camera crew, before adding, "that sounds wrong."
Heading into the kiss room, Geordie says he's feeling a bit shaky, but excited about the pash fest about to commence.