Warning: spoilers ahead. 
Welcome back to Kiss Bang Love, you're just in time for episode three of Channel Seven's self-confessed controversial love-matching show. We hope you've had a pleasant seven days since our last shared snog fest and that you've got a chap stick handy for this week's tongue-wagging endeavours.
Having met ultimately unlucky-in-love Lisa in the first week, and spoiled-for-choice Geordie last week, the show returns with its newest contestant, 23-year-old Chelsea. Where will it go, no-one knows.
Small business owner and single girl Chelsea says she's looking for someone who is fun, adventurous, will love her, adore her and make her their number one.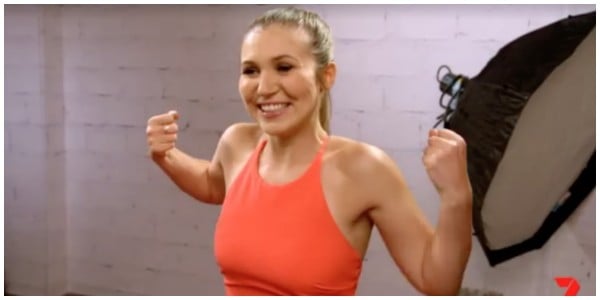 Hi Chelsea! Source: Channel 7.
This week, her 12 potential suitors are a rambunctious bunch of blokes in their early 20s, many of whom almost definitely still live at home and justify their parents doing their cooking and laundry by saying they're just "waiting to get into the property market." And on that note, let's get to it.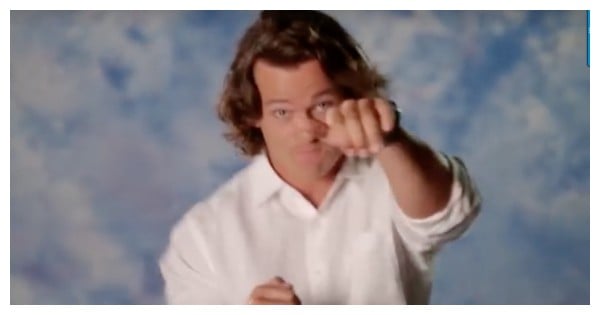 Hi Matt! Source: Channel 7.
First up is 22-year-old car restorer and footy fanatic, Matt. He says he wants a girl with a good personality and is currently moving on from a previous relationship.
Matt has Heath Ledger-style hair and says he has no kissing technique at all.
Kiss outcome: "Awesome. Even though I couldn't see him, he felt really hot," Chelsea said giggling.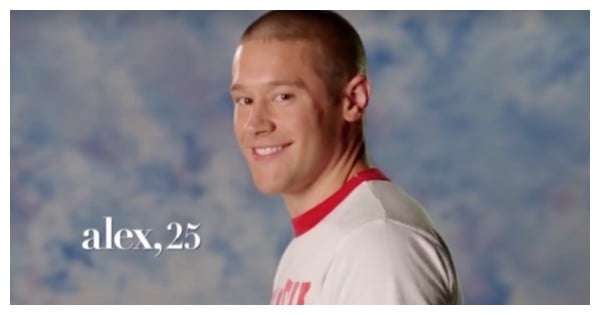 Awkward Alex looking awkward. Source: Channel 7.
In second place is 26-year-old Alex. He says he's short but that it's not a big deal, but Chelsea says that height is definitely deal breaker for her.
Kiss outcome: Terrible. Chelsea has to slightly bend down and Alex's hands are all over her face. "He looks like he's about to crack her neck," Chelsea's sisters say from the viewing room.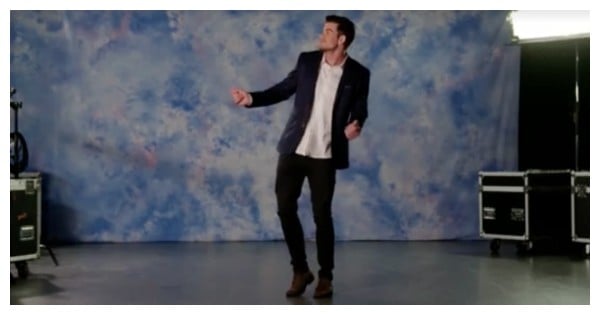 Work it, Nick. Source: Channel 7.
In third spot is 23-year-old presenter Nick, who is looking for a best mate to go through life with. Nick likes blondes with blue eyes and is comfortably taller than Chelsea.
Kiss outcome: If I had to describe it in food form I'd say the kiss was the equivalent of original flavour Doritos. Like, they're corn chips so that's great, but they're no nacho cheese, you know?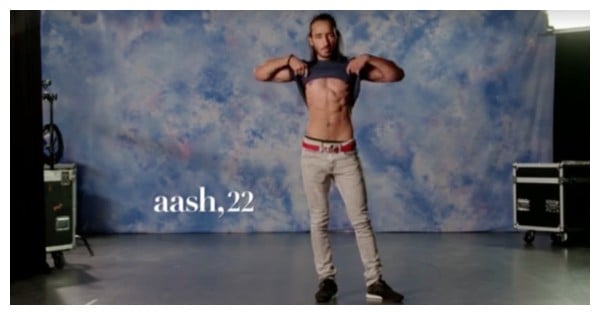 Put your shirt back down, Aash. Source: Channel 7.
22-year-old Aash is currently completing his Masters in accounting. Looks like he's already mastered the ab machine though, doesn't it.
Aash has a ponytail and is all about the kind of sensuality that creeps regular people out and makes you desperately wish a friend would phone when he's trying to tell you about his poetry in a low lit cocktail bar.
Kiss outcome: Positive. Chelsea did not feel his ponytail, and they held hands post-pash.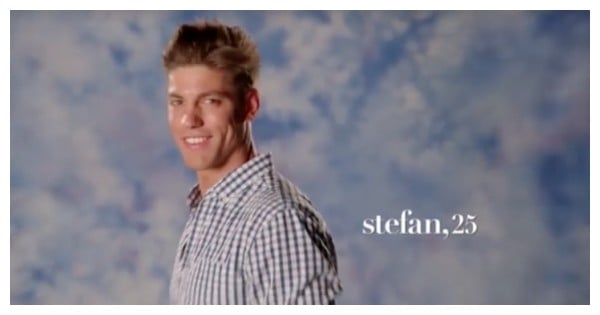 Wild hair for a wild card. Source: Channel 7.