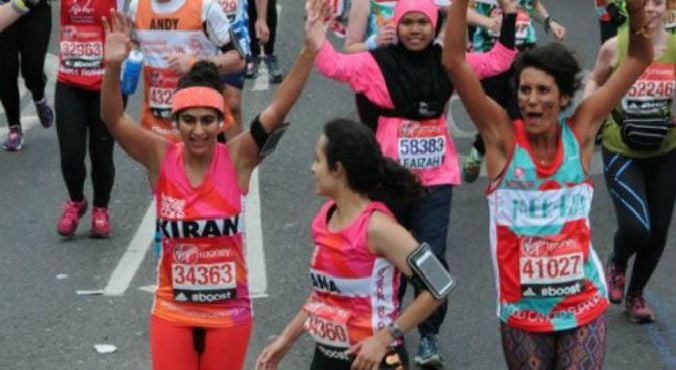 Image: supplied.
Kiran Ghandi got her period the night before running the London Marathon last year. Rather than use a pad or a tampon, Ghandi decided to "free bleed" as a stand to the "oppression" women face regarding their periods, and to highlight that other women in the world don't have access to sanitary items.
After writing about the experience on her website, the M.I.A drummer and Harvard School of Business graduate's story went viral, attracting both applause, and sadly, a whole lot of criticism.
Some called her "disgusting", "ridiculous" and "gross".
Now, the 26 year old has responded to those who have criticised her.
"It proves we are still deeply uncomfortable with a very normal and natural process," she said in an email to People Magazine.
"You see, culture is happy to speak about and objectify the parts of the body that can be sexually consumed by others, but the moment we talk about something that is not for the enjoyment of others, like a period, everyone becomes deeply uncomfortable. Women's bodies don't exist for public consumption." (Post continues after gallery)
All your period supplies.