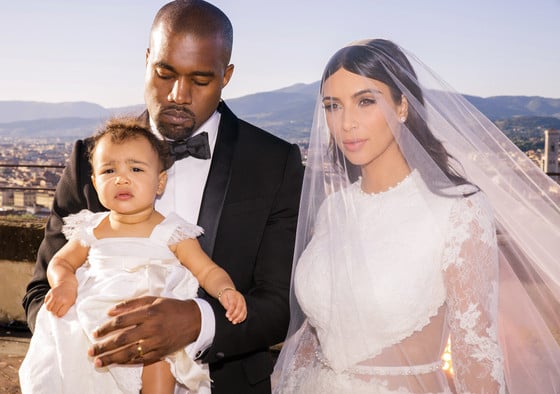 More pictures are released of the Kimye wedding. But no-one, not even North, looks very happy about it.
That crafty (krafty?) duo Kim and Kanye Kardashian West (yes, we're giving Kanye Kim's name, who wouldn't want it?) know how to milk a moment.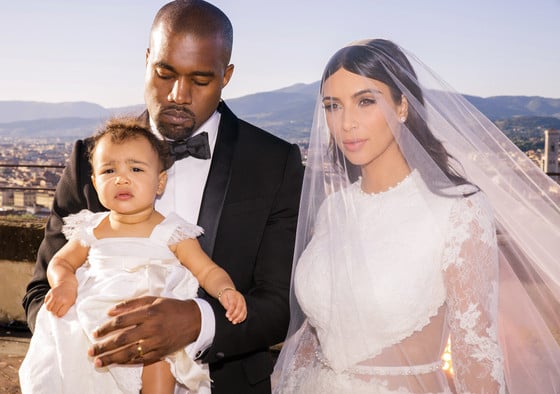 Three weeks after their Italian wedding extravaganza, they've released some more official wedding pictures, via their friends at E! Online (who screen Keeping Up With The Kardashians).
And these ones feature the person we're all dying to see - not the bride, but little North, who looks suitably unimpressed by the fuss going on around her.
The other shot shows the couple with their wedding party right after they said their vows, surrounded by their bridesmaids, Kim's sisters.