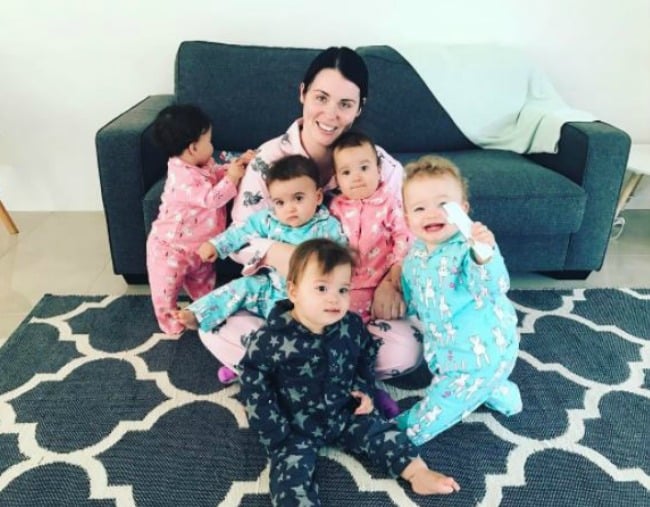 There's a one on 50 million chance of having quintuplets naturally. One in 50 MILLION. Perth mum, Kim Tucci was that one.
During an early pregnancy scan, the doctor "just started counting, 1 … 2 … 3 … 4 … 5. And I said 'what?' and she said, 'yep, there's five heartbeats' and I was in absolute shock".
Kim already had three other children – currently aged ten, four and six.
The quintuplets are now aged sixteen months. Kim says nothing could've prepared her for the past year.
As for bonding with her babies? It's only just started. Now.
"It was really hard for me over the last year because I've had to learn to share all the 'first moments'. Even letting strangers [who volunteer] into the house was really difficult for me. I'm quite a private person. So, I think it's taken until now to really build that bond."
And she believes that lack of bonding began with the birth.
"It was really overwhelming.