Four days on from Kim Kardashian West's terrifying robbery in Paris, members of the Kardashian-Jenner dynasty are slowing making their way back onto social media.
Breaking the radio silence first was the youngest of the five sisters, Kylie Jenner, who posted a throwback selfie from her August 10th birthday.
A series of additional selfies showcasing her new rose-tinted hair colour have followed.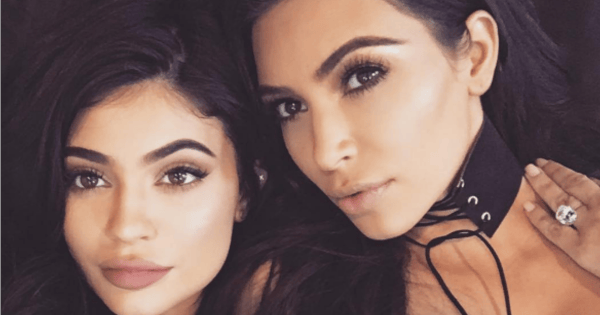 Kylie Jenner and Kim Kardashian. Source: Instagram.
Caitlyn Jenner followed shortly after with an image of Kim captioned, "Love my girl! After hearing the full story, I'm so thankful she's okay."
Eldest sister Kourtney Kardashian made her move next, posting a photo of a bible passage to Twitter with just a prayer hands emojis as the comment.
Next was Khloe Kardashian, who shared a black and white promotional video of a soon-to-be-released denim collaboration on her Instagram account, with Kendall Jenner posting an off-duty model shot on her own shortly after.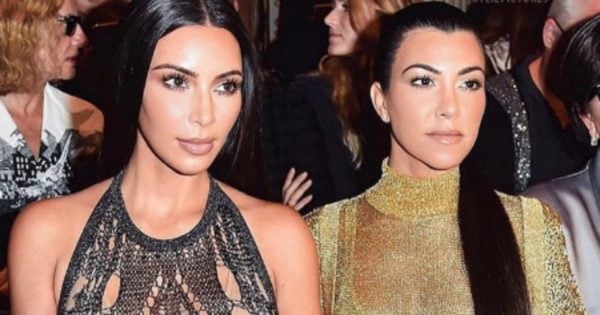 Sisters Kim and Kourtney Kardashian at Paris Fashion Week. Source: Instagram.
Finally, matriarch and 'momager' Kris Jenner joined the trend, posting a message of hope for the victims of the category four hurricane that hit Haiti on earlier in the week.
But if you're wondering why it is that no one is addressing the $14 million elephant in the room, the answer is astoundingly clear.
Caitlyn Jenner and Kim Kardashian. Source: Instagram. 
At the time of the robbery, during which Kardashian West's Paris apartment was broken into by five masked men dressed as police, the famous American family was in the midst of filming an upcoming season of their iconic reality show, Keeping Up With The Kardashians. 
It is not known if camera crews were with the mother-of-two in Paris at the time of the robbery, but on Thursday a spokesperson for the show announced that filming has been put on hold indefinitely until Kim feels well enough to return to work.
The Jenner and Kardashian sisters at Kim's baby shower. Source: Instagram. 
Ultimately, though, the reality is that if the 35-year-old is going to tell her highly-sought account of what really happened during those six minutes on any media platform, the best place to do it is on her own top-rating show.
And before we go judging and say she's profiteering from crime or just in it for a cash grab, it's worth remembering that this is not a story that anyone - not even Kim Kardashian West - would want to be telling.
It's a truly horrific event occurred and it can't be taken back or erased. And that's something Kardashian West is likely to struggle with for a long time.
Khloe, Kendall, Kim and Kourtney. Source: Instagram.
But eventually, she will have to tell the world her side of the story. And doing it in a way and on a forum that she is completely in control of makes absolute sense; because this family is, after all, the master of turning lemons into lemonade.
It's unclear what the upcoming season will look like. But it's highly likely mother-of-two Kim will break her silence in some way or another before then. (Probably via E! News? Just a guess).
But for the full story? You can almost guarantee that tuning into the entrepreneur's television series will be a must.