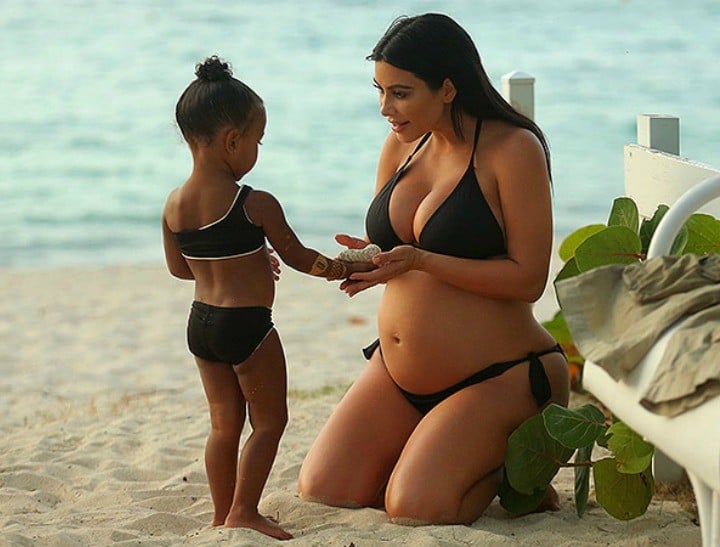 Kim Kardashian-West wants a $1 million present – a diamond choker necklace – for having her second baby.
Not just any diamond choker necklace. She wants the Lorraine Schwartz diamond choker that she wore to the Art + Film Gala.
She said so in her blog. Right before a post on Casual Cool (lots of pics of Kim looking at the camera) and right after Instagram Saturday (lots of Instagram pics of Kim looking at the camera). And when I said Kim "said so" I mean she most probably sat on a couch bigger than most living rooms, sipped on a fat-free green smoothie and told a ghost writer (who is being eaten up by another really huge couch in the corner) what she wanted her blog to be all about that day.
Picture this. Kim says: "For my next blog, I want to talk about how I want a million dollar diamond choker as my push present, because life isn't fair and I have to carry a baby for nine months [sips green smoothie thoughtfully] and then give birth to it. And that's, literally, unfair."