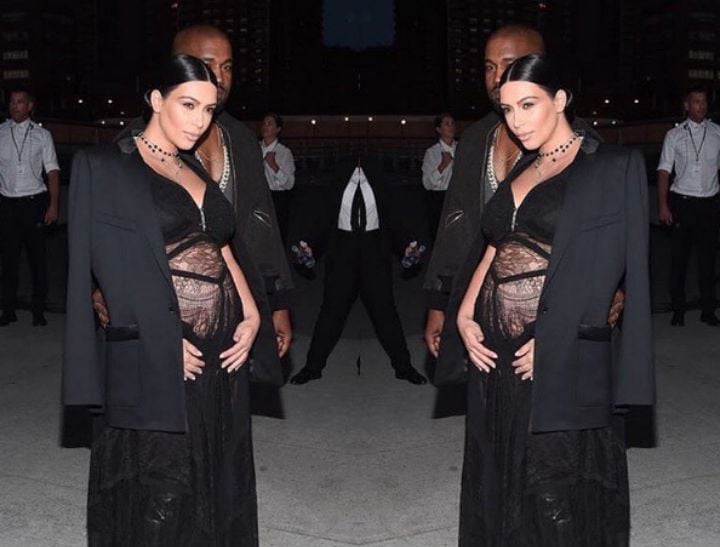 I'm not pregnant, nor have I been. So I can only imagine how difficult it would be to style a pregnant belly without wearing something that resembles a potato sack. (I have endured similar problems from time the time and I'm not doing something miraculous like growing a human. #foodbaby.)
I'm not normally one to defend Kim Kardashian West, but when I saw the tabloid headlines criticising Kim Kardashian West's attire as she attended a New York Fashion Week event this weekend, I got mad.
The latest controversy took place on Friday when Kim was seen attending Riccardo Tisci's Givenchy fashion show with her husband Kayne West. The show was held as part of New York Fashion week and featured Kardashian West's half-sister, Kendall Jenner walking the runway, making it a family affair.
Unfortunately, no eyes were on Jenner as all everyone could talk about was Kim's pregnant belly in a sheer little black dress.