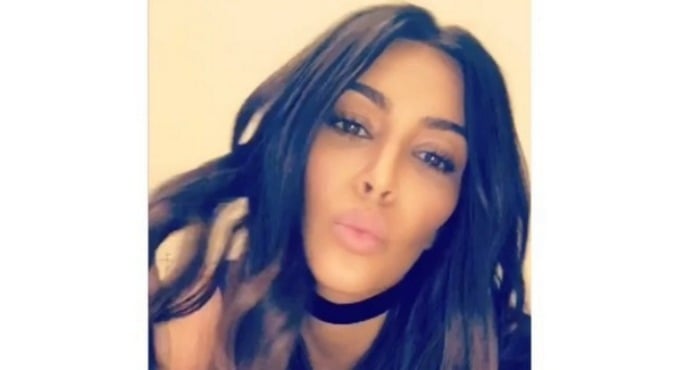 Image: Kim Kardashian/Snapchat.
Thought the balayage hair trend was dead and buried? Same here.
Alas, we were mistaken — at least, as far as Kim Kardashian West is concerned.
The 35-year-old has given her hair yet another makeover, a process she documented on Snapchat (with hilarious filters, natch).
The transformation involved a "midnight haircut" — her long bob is long gone, it seems — but the biggest surprise as far as we're concerned was the ombre ends.
Don't get us wrong; the end result is gorgeous. We were just certain that balayage had finally given way to other highlighting trends like 'sombre' and colour melting.
This isn't the first time Kim has dipped her toes (well, her hair in this case) into the ombre trend.