Kim Kardashian-West is many things. She has layers, like an onion. Yes, exactly like an onion.
Reality TV star, social media mogul, model, entrepreneur, mum-of-two… and now, lawyer?
Now before you go and file an injunction, we should mention that no, the 37-year-old is not going to law school or sitting the bar, that we know of.
But her lawyer thinks she 100 per cent should.
See, Kim's missed her "true calling", according to her attorney, Mike Kump. We're told this is his real name.
"Kim, I've been doing this for 35 years and I said you missed your calling. You really should be a lawyer. That's what you need to be," Kump said in a video broadcast to Kim's nine million Snapchat followers, PEOPLE reports.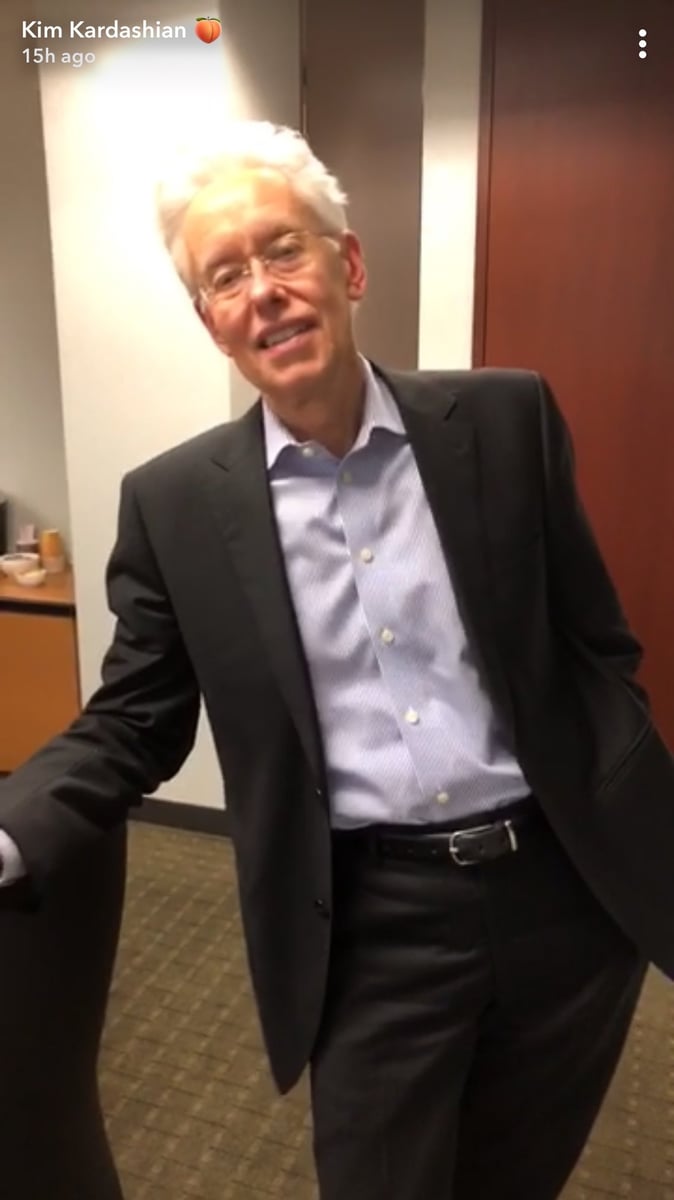 "You've got the perfect instincts, you've got great judgement, and you know how to present your position in the most articulate manner and convince people of your point of view. Will you please join my law firm?"
Although Kim insisted she'd like to "be an intern on like, a really exciting Howard Weitzman/Shawn Holley case", dude's kind of got a point.
Have we mentioned Kim's father was a wildly successful attorney?
Considering her latest business venture, KKW Fragrance sold $13 million worth of bottles in a day, it's clear Kim indeed has a knack for business.
And taking selfies. But also business.
Would you hire Kim Kardashian-West as your lawyer?