Kim Kardashian West has arrived safely in New York following a harrowing armed robbery in her luxury Paris apartment.
It's impossible to measure the emotional toll of the ordeal on the Keeping Up With The Kardashians star, who was allegedly bound and gagged as her possessions were ransacked, but reports have suggested her financial losses could amount to around US$11 million, in jewellery alone.
A diamond ring taken from the 35-year-old is worth an estimated US$4.9 million, while her missing jewellery box has been costed at around US$5.6 million, according to E! Online.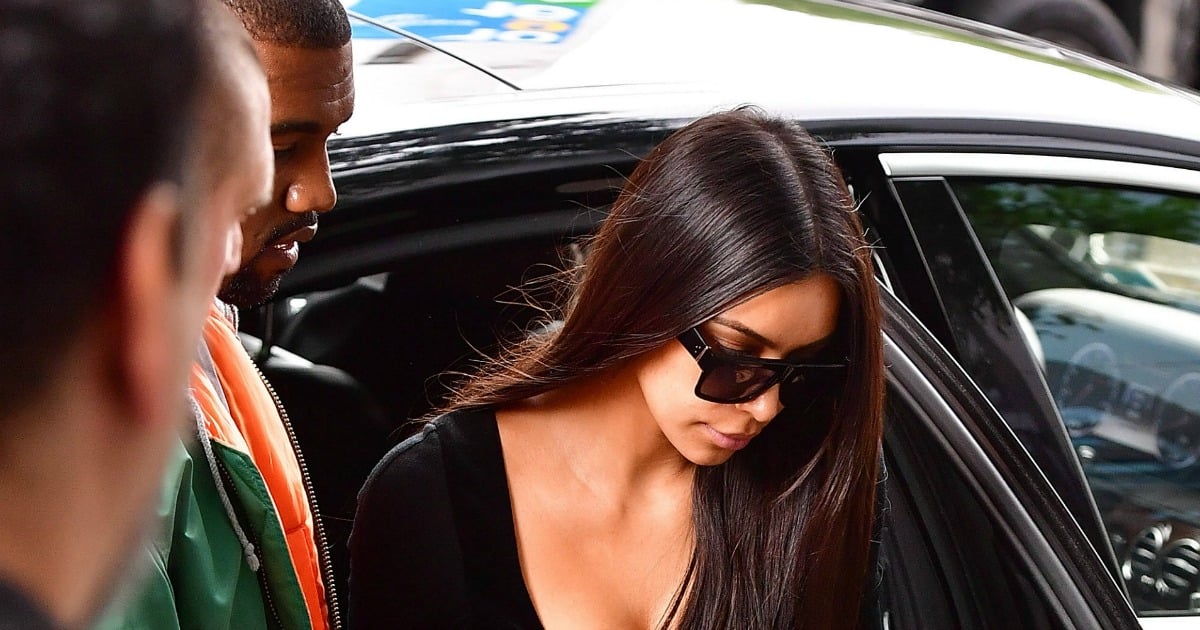 Kim and Kanye arrived home in New York. Source: Getty
The ring, from luxury brand Lorraine Schwartz, was a gift from her husband, rapper Kanye West, who ended his performance at Meadows Festival mid-set when he was told about the robbery.
Like Kim's engagement ring of the same brand, it contains a 20-carat emerald cut diamond, which is considered "D-Flawless" — the rarest and most valuable of its kind.
Lorraine Schwartz posted an image of the star rocking both at once on their Instagram account:
It's likely the piece will have to be broken up into smaller stones to be sold, while its band could be melted down, experts said.
"If it's a diamond ring, the stone will most likely end up broken down into smaller pieces," Lee Henderson, an intelligence officer at SaferGems, told CNN Money.
"Otherwise it will be very difficult to sell. Nobody will want to handle it."
A look back through Kim's collection (post continues after gallery):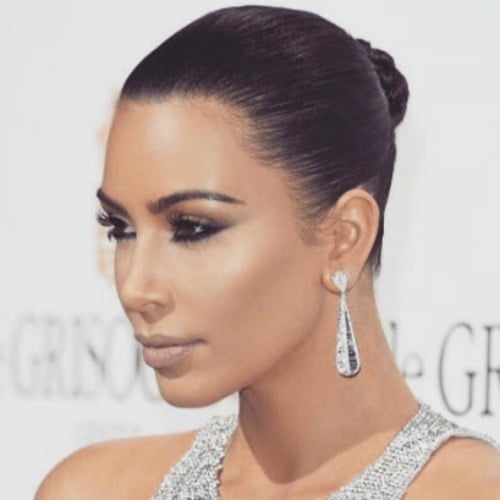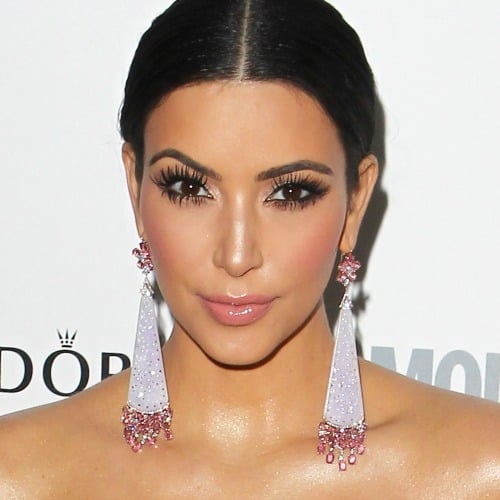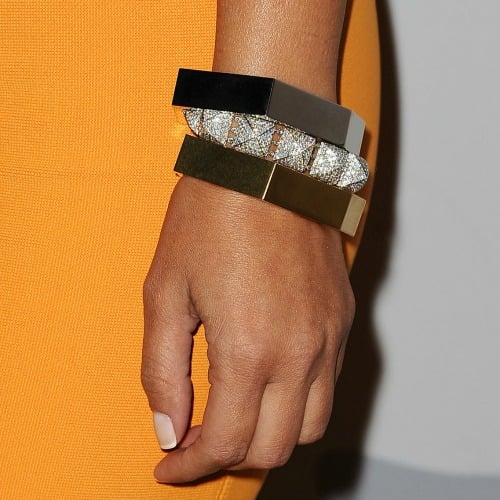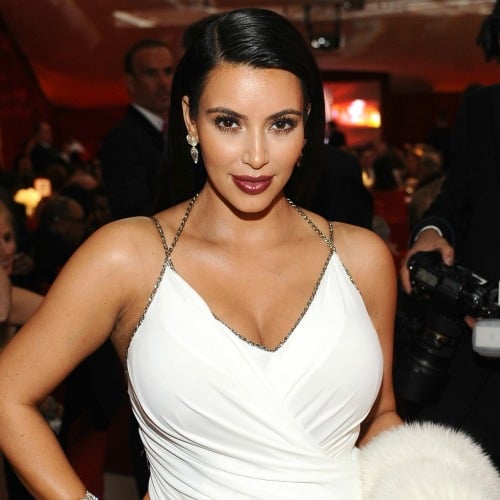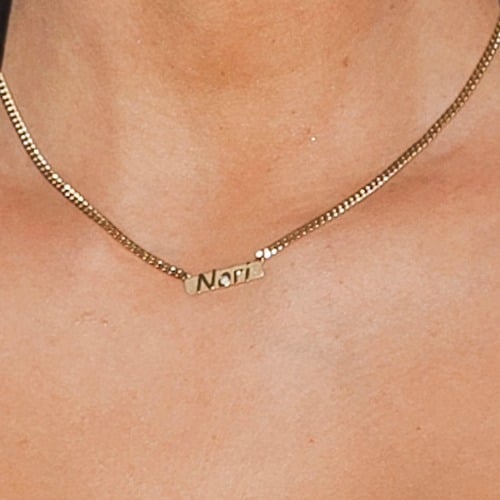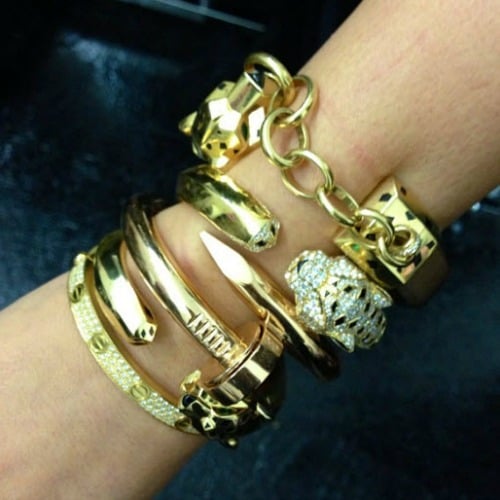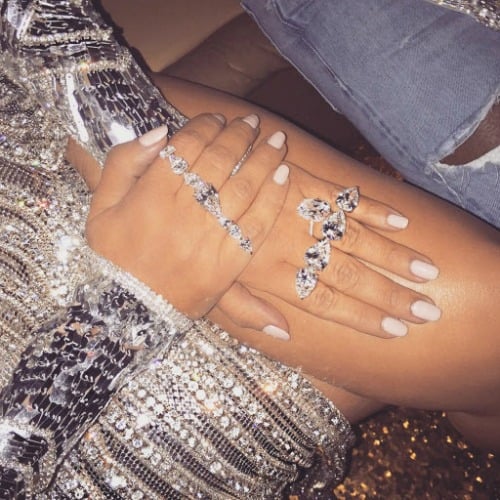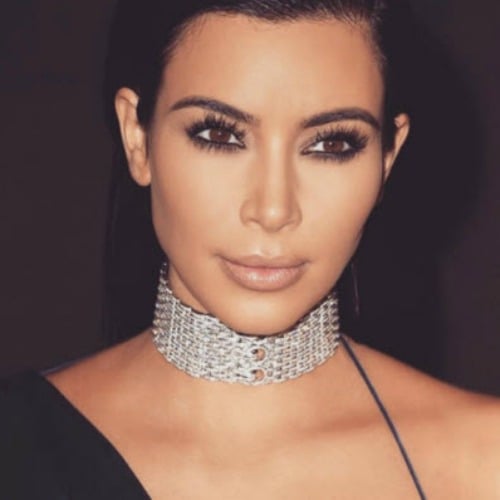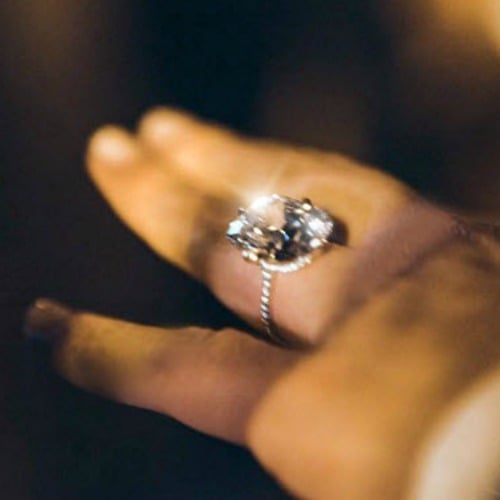 Henderson, who specialises in fighting crimes related to stolen jewellery, said the robbers would struggle to offload the easily recognisable goods amongst legitimate traders who would be on the look-out for them.
With that in mind, they could be sold quickly for a fraction of their true value, he said, "or it could have even been stolen on order".
Other items in Kim's sizeable collection include the Martin Katz's Tobey diamond stud earrings, she wore on her wedding day, which feature two large diamonds surrounded by 100 smaller diamonds set in 18-carat white gold.
On top of that she is also frequently lent items of jewellery by designers.
It's still unclear what exactly which items have been lost or if Kim has insurance, but the main thing is she's arrived home, unharmed.