Kim Kardashian West has arrived safely in New York following a harrowing armed robbery in her luxury Paris apartment.
It's impossible to measure the emotional toll of the ordeal on the Keeping Up With The Kardashians star, who was allegedly bound and gagged as her possessions were ransacked, but reports have suggested her financial losses could amount to around US$11 million, in jewellery alone.
A diamond ring taken from the 35-year-old is worth an estimated US$4.9 million, while her missing jewellery box has been costed at around US$5.6 million, according to E! Online.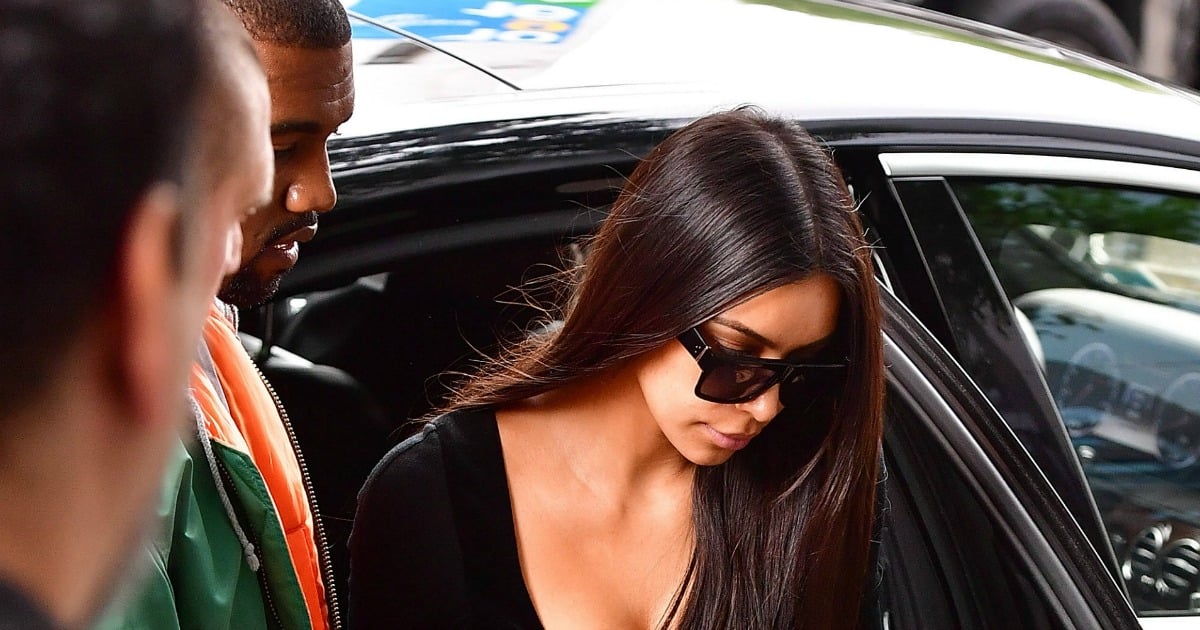 Kim and Kanye arrived home in New York. Source: Getty
The ring, from luxury brand Lorraine Schwartz, was a gift from her husband, rapper Kanye West, who ended his performance at Meadows Festival mid-set when he was told about the robbery.
Like Kim's engagement ring of the same brand, it contains a 20-carat emerald cut diamond, which is considered "D-Flawless" — the rarest and most valuable of its kind.
Lorraine Schwartz posted an image of the star rocking both at once on their Instagram account: