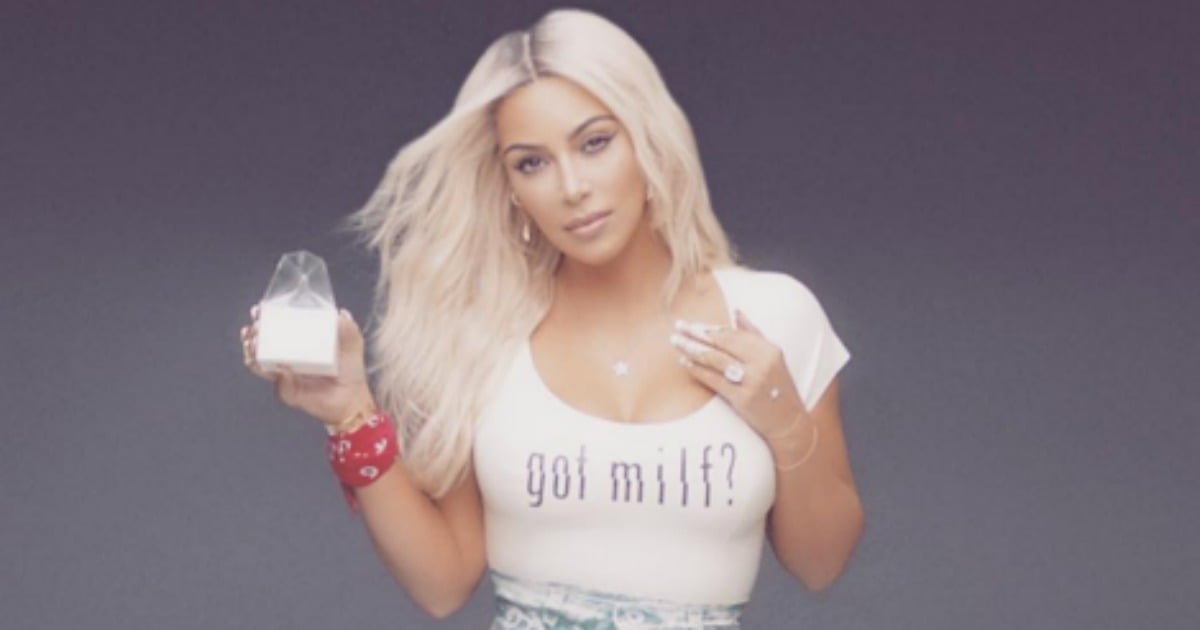 First, it was accusations of wearing butt pads. Now, it's claims she's had her body Photoshopped for a music video cameo.
Kim Kardashian has had to smack down haters after they didn't believe her bootylicious, tiny-waisted figure was real, for the second time this week.
Kim made headlines when she appeared in Fergie's new music video, aptly titled MILF$.
But it wasn't the fact that she was drowning herself in milk while looking seductively at the camera that got fans talking.
The fact that Kim's waist looked super slim in relation to the rest of her body (and the rest of her booty) had some claiming that a little digital alteration had taken place.
Sorry but, no one has a natural waist like this @KimKardashian #photoshop pic.twitter.com/KoWwqkJbXH — Miona Martic (@MionaMartic) July 2, 2016
@KimKardashian @Fergie come on, I would be so pissed if I were you this picture is HORRIBLY photoshopped, it's so obvious ????

— Kaitlin Gaffney (@Katexgaffney) July 1, 2016
Not one to shy away from her haters (after all, she wrote a whole blog post about not wearing butt pads after those pics went viral), Kim headed to Snapchat to set the record straight.
She posted a behind-the-scenes video of the shoot, captioning it, "F**kYoPhotoShop".
She also used the hashtag "#CorsetLife", proving that her waist manipulation wasn't digital, but rather, physical.
Looks like those body haters will have to wait another day to bring down Kimmy K.