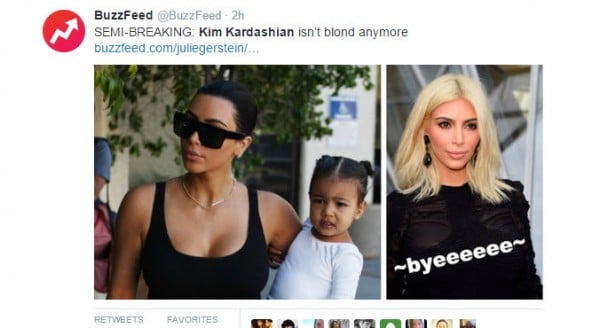 Image: Twitter.
Three weeks is an eternity in the life of a Kardashian.
So much so, that Kim's already bored of the platinum blonde 'do she had bleached in time for Paris Fashion Week less than a month ago.
And while conspiracy theorists warned us all that her new hair was actually a wig, the bounty of in-salon shots Kim shared on Instagram seemed to throw shade on that.
B
ut alas, yesterday Kim was spotted dropping her daughter North West off at her ballet class in California WITH BLACK HAIR (see below).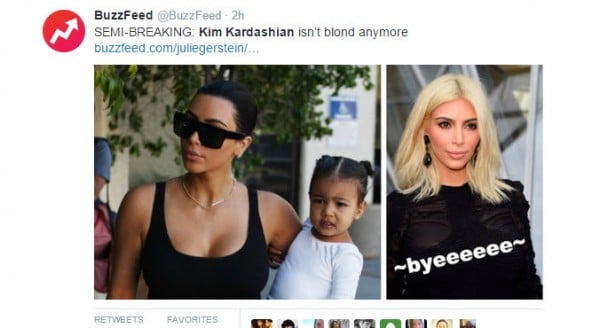 There are a few things that could've happened here: