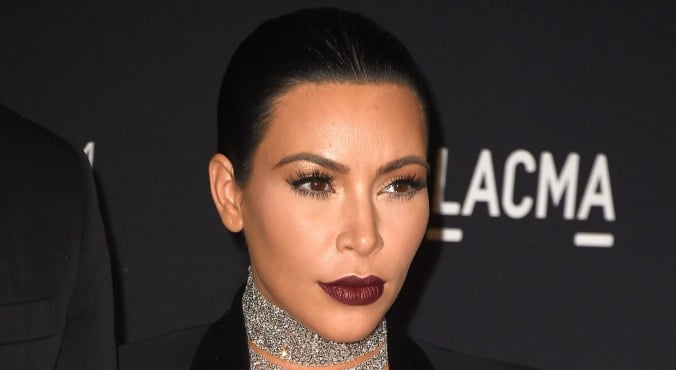 Image: Getty.
Do you remember last time Kim Kardashian went blonde?
Of course you do. There were pictures everywhere and Kimmy-K herself couldn't stop talking about how much upkeep it required to turn her jet black hair platinum blonde (spoiler: a lot).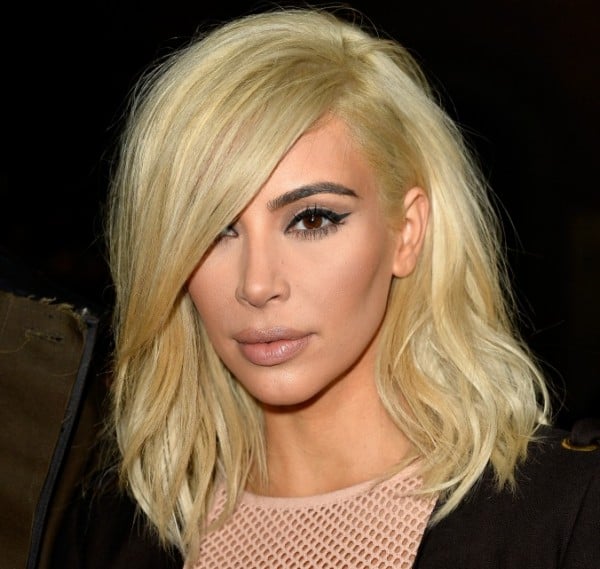 Now, almost a year to the day she first revealed her lighter locks, she's made the switch again.
She took her new hair out for a spin at husband Kanye West's Yeezy fashion show and album reveal at Madison Square Gardens... and promptly sent everyone into a frenzy.