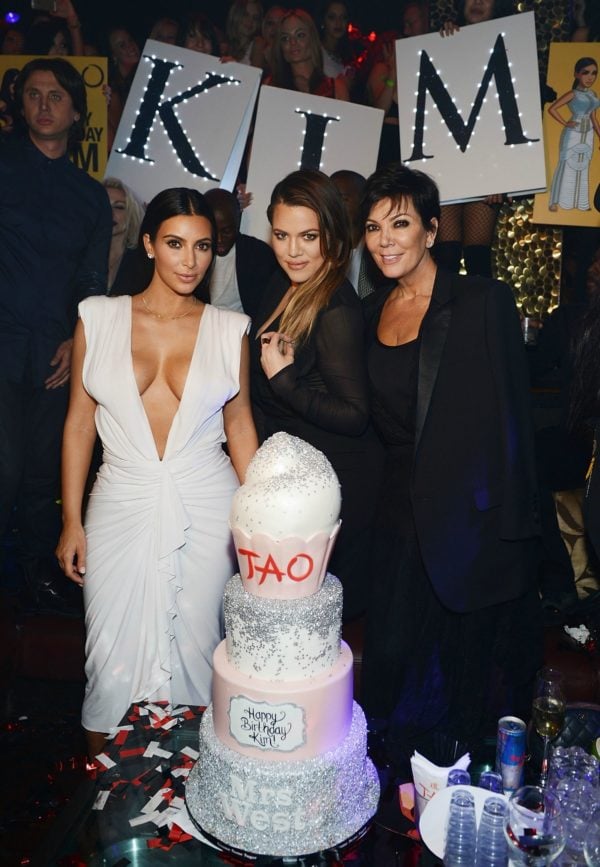 If there's one thing we've learned to expect from any Kardashian birthday, it's extravagance.
However this year – for one family member at least – it's very different.
Today (October 21st) is Kim Kardashian's 36th birthday, but there'll likely be no wild Las Vegas party, to-the-minute Snapchats or the extravagant gift hauls that we've seen in the past.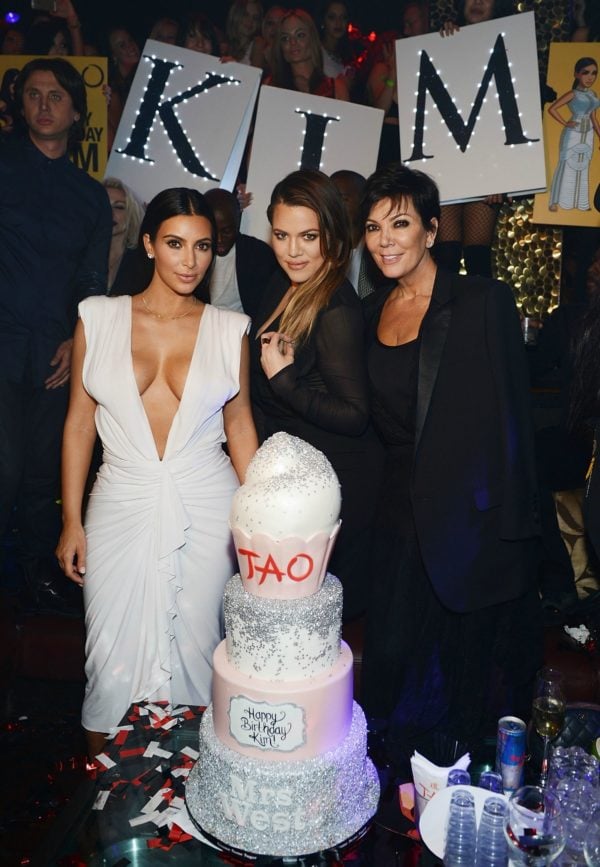 Kim, Khloe Kardashian and Kris Jenner at Kim's 34th birthday in Las Vegas, 2014. Image: Getty
Just weeks after she was held hostage and robbed at gunpoint in her Paris hotel room, the reality TV star has still yet to comment or post on any of her social media channels.
For the first time in many years, we have no idea how she is spending her special day.
However husband Kanye West has broken his social media silence to give her arguably the best birthday present possible - no diamonds in sight.