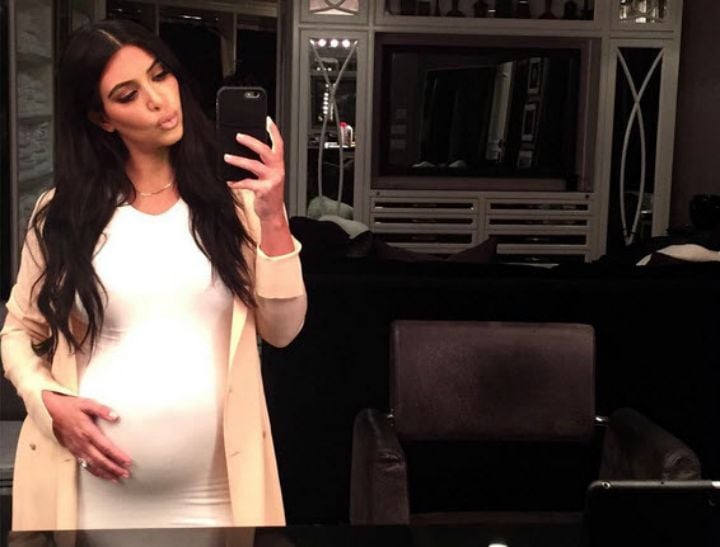 Kim Kardashian is a doting mum to 13-month-old North West, with another baby on the way. But it hasn't been easy for the Kardashian to fall pregnant.
Will Kimye stop at two kids or keep trying?
The celebrity couple may not have a choice about the number of kids they conceive. Kim has spoken about her struggles with conceiving the second baby and about her placenta condition, that is affecting her uterus.
"They think I'll have placenta accreta again, so if the placenta grows a little bit deeper than it did last time, then they are prepared to have my uterus removed, which is a little scary for me," she told C Magazine.
The 34-year-old said that her and her husband, Kanye West, 38 are just going to take every day as it comes and see how overwhelming the pregnancy journey is this time and see how the delivery goes.