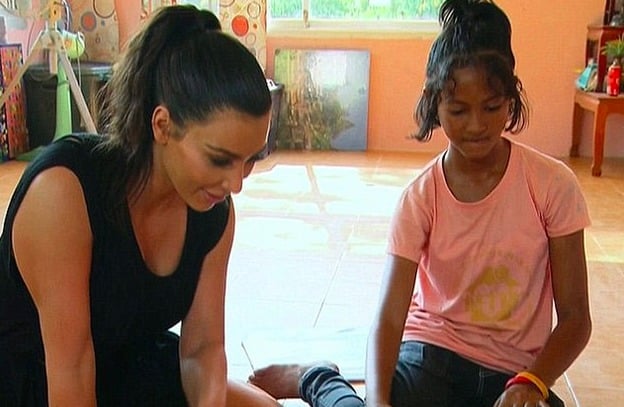 She doesn't want to keep up with the Kardashians.
Kim Kardashian, 33, has done many things. She's released a sex tape, taken nude photos, designed clothes, fragrances and bags… but Kim-K has never adopted a child. Apparently, it's on her bucket list though.
Kim's desire to adopt all started when the Kardashian Klan visited an orphanage in Phang Nga, a poverty-stricken region of Thailand. It was here that Kim befriended 13-year-old Laddawan Tong-Keaw, visiting her twice after their initial meeting.
Laddawan Tong-Keaw, whose nickname is Pink, said, "We had a connection straight away. I think she is really pretty and she has a very nice personality." Sweet.
Kim was also smitten with the teenager: "When you meet someone that you really connect to like this, you can't help but think like how you could change their life," she gushed.
"I think that looking into adoption would be amazing."