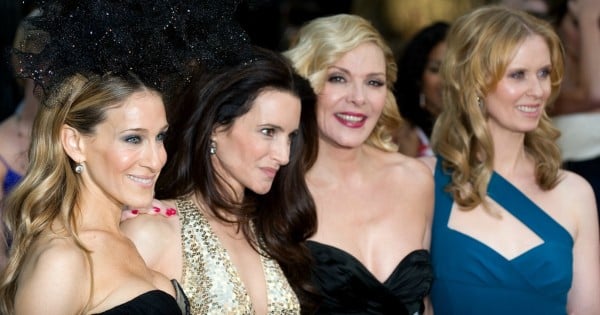 Kim Cattrall seems like someone who has made a success of her life, right? She scored the best role of her career in her forties. She will always be remembered as the iconic Samantha Jones in Sex And The City. Oh, and she's undeniably gorgeous.
So it comes as a shock to realise she has been plagued by so much self-doubt. In an interview with Radio Times, Cattrall opened up about her battle with insomnia last year. She revealed the thoughts that were keeping her awake at night, thoughts she wrote down in her journal at the time:
"I didn't go to university. I have no children, and I have no husband… I'm guilt-ridden and I'm alone… I'm pressured by an image others have of me. I'm agitated about getting friggin' older. I would like to be a woman with a husband, and I'd like to change the way people think about women, being a woman."
She also worried that she was "a sham" or "too strident".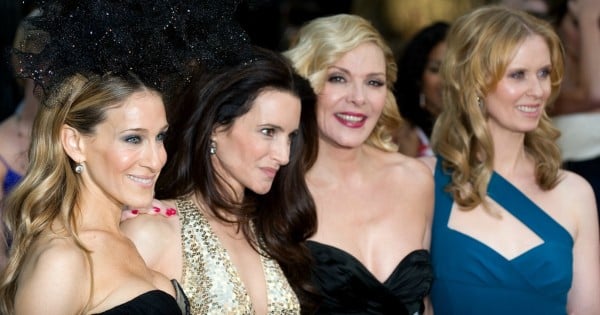 Cattrall with her Sex And The City co-stars. Image via Getty Images.
At the time, Cattrall had gone to London to star in a play, Linda. But the insomnia hit her hard. She described it as a "tsunami" and "a gorilla sitting on my chest". She'd never missed a theatre performance in her life, whether sick or injured. But she ended up, reluctantly, pulling out of the play, worrying about all the people she was letting down. With just two weeks to go, she was replaced by another actress.
"Letting go of all that was the hardest part, but I realised the work that I really needed to do was more important than the play," she said. "It was work or my sanity."
The media at the time reported she was suffering from a "mysterious illness". But it was sleeplessness that was leaving her debilitated.
"Coming back to the US, I hadn't slept for 48 hours and had to wait six hours to get my 18-year-old cat through customs. When the customs officer said: 'So how much is your cat worth?' I couldn't stop laughing hysterically."