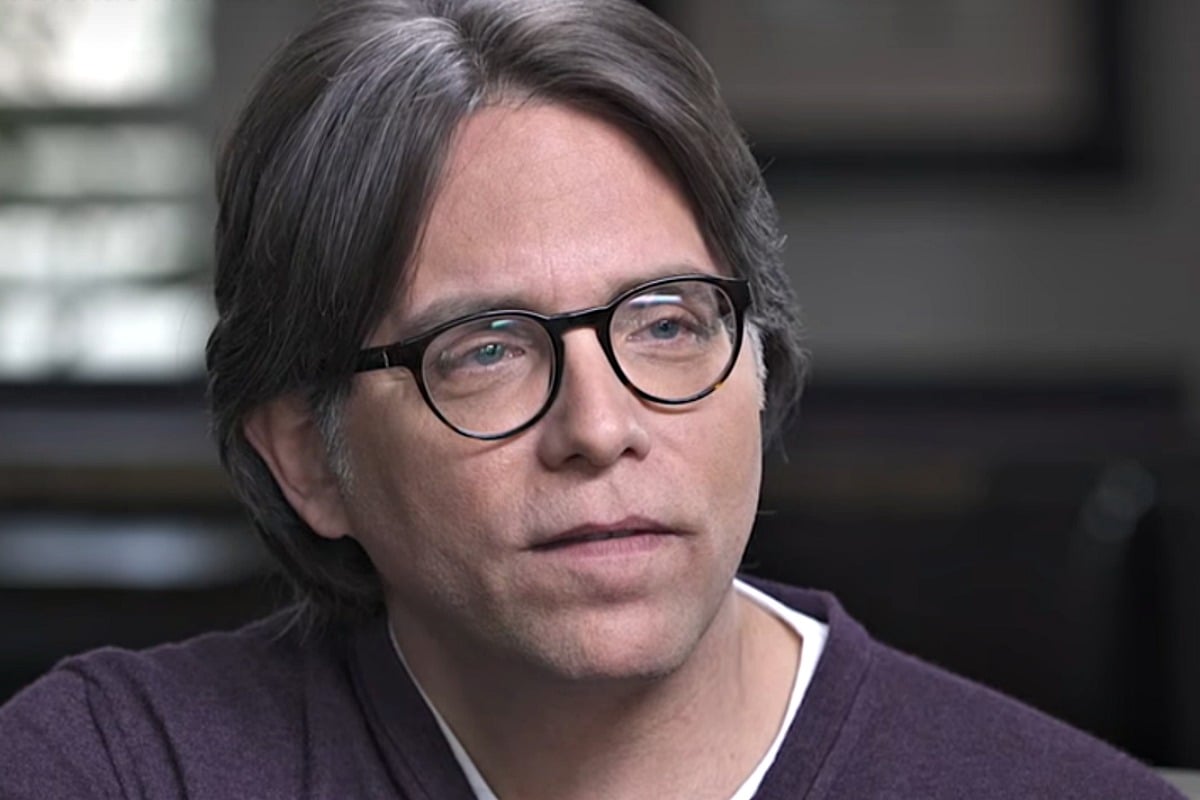 Daniela was just 16 when she first met Nxivm leader Keith Raniere. She'd moved with her family from Mexico to Albany, New York, in 2002, lured by his organisation's self-help curriculum.
To Daniela, Raniere, who was then in his early 40s, was "a rockstar and the smartest man in the world"; someone who promised her he would foster her dreams of becoming a scientist, empower her to make meaningful change. But over the coming months, his mentorship crossed a line into something more sinister. One evening he kissed her — her first kiss — and told her that when she was 18 he would take her virginity, as long as she lost weight.
"I didn't see Keith that way, but I could see in subtle ways that he was flirting with me," Daniela said in court, according to the Daily Beast. "Now, I believe he was grooming me."
The Quicky explores how ordinary people, people like you, can end up in a cult.

Daniela's story is just one of several chilling accounts that emerged in a New York court this year, as Raniere was tried for multiple crimes linked to his activities at Nxivm (pronounced 'nexium').
That trial ended on Wednesday, local time, with the 58-year-old being convicted on all charges levelled against him, including racketeering conspiracy, sex trafficking and possession of child pornography.
The jury took less than five hours to reach its verdict, which now leaves Raniere staring down the barrel of a possible 25-year prison sentence.
Other senior Nxivm leadership accepted plea deals during the investigation, including the group's president and co-founder Nancy Salzman, her daughter Lauren Salzman (who testified as the prosecution's star witness), Allison Mack, who starred in TV series Smallville, and Clare Bronfman, an heir to a major Canadian liquor fortune who served as a bookkeeper.
All up, six former members took the stand, providing the inside story of how Raniere and his inner circle indoctrinated his success-hungry followers under the guise of professional and personal development.
Here's what the trial revealed about what went on inside the mysterious group.
Forced abortions and solitary confinement.
Daniela told a court she had multiple sexual encounters with Raniere once she turned 18, including group sex with her sister ("we cried the whole time").
The court also heard that Raniere performed sexual acts on the siblings' youngest sister, who was the subject of the child pornography charges, and that all three fell pregnant to him at varying times and were forced to undergo abortions, The Daily Beast reported.