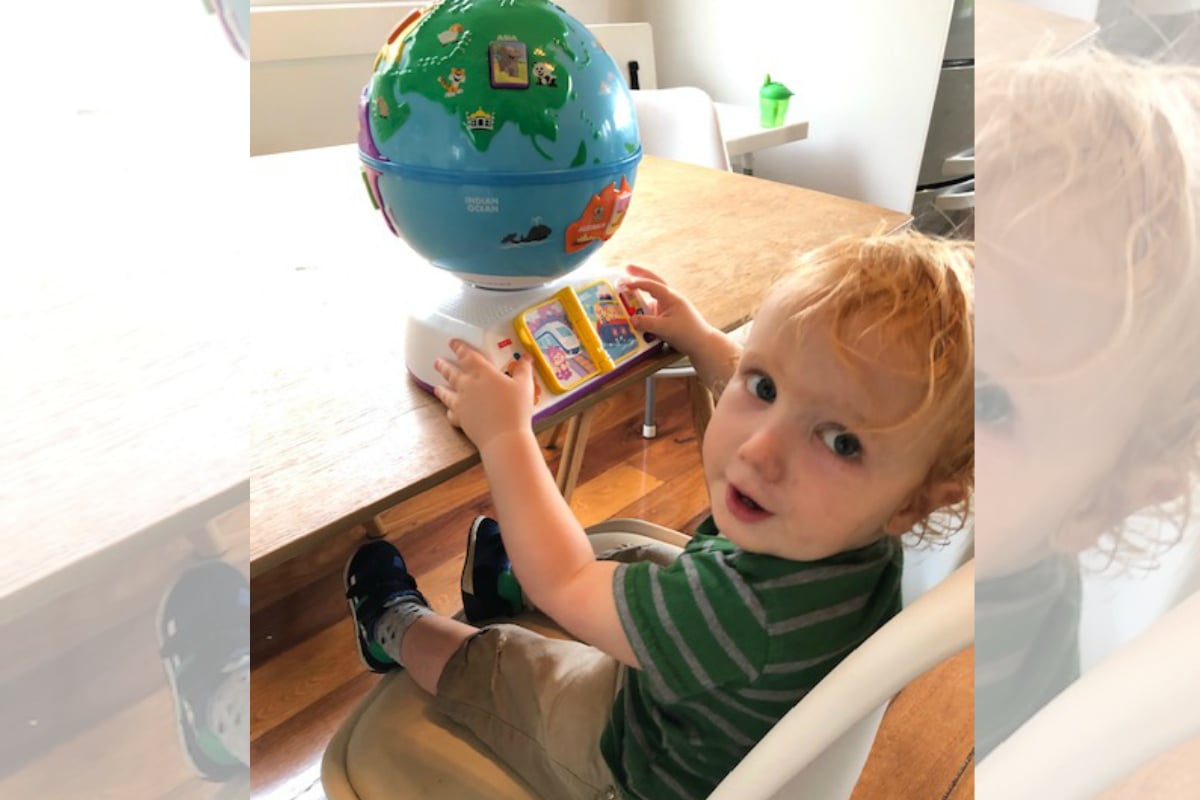 Toddlers are notoriously fussy creatures.
I should know – I have one called Leo who is 21 months old, and big brother Toby, now eight years old, also used to be one.
I have nine nieces and nephews of varying ages and plenty of friends with kids. That's a whole lot of Christmas and birthday presents I've had to find over the years, and it can be hard work sourcing an original gift for an under-three… especially when I've seen how my own boys treat their toys first hand. So many lovingly chosen gifts tossed aside in preference of the cardboard box it came in, or a biscuit. Ouch!
This problem is compounded if you are buying for a tot with siblings – they literally have EVERYTHING. Leo has plenty of Toby's old toys, yet this Christmas we still want to give him one special gift that's educational and fun and NOT a hand-me-down.
Lucky for us, our problem was solved when we were asked to road test the Fisher-Price Laugh & Learn Greetings Globe.
OK, so it is not quite Christmas yet but Leo's has officially come early. Leo knew something good was about to happen when he saw the globe's brightly coloured box and began yelling at me to 'open!', 'open!' HOLD UP, LEO!
Once we got it out the pack, there was lots of frantic globe-spinning before he even noticed the switch to get the full party started. That's when Leo's little wanderlust kicked in…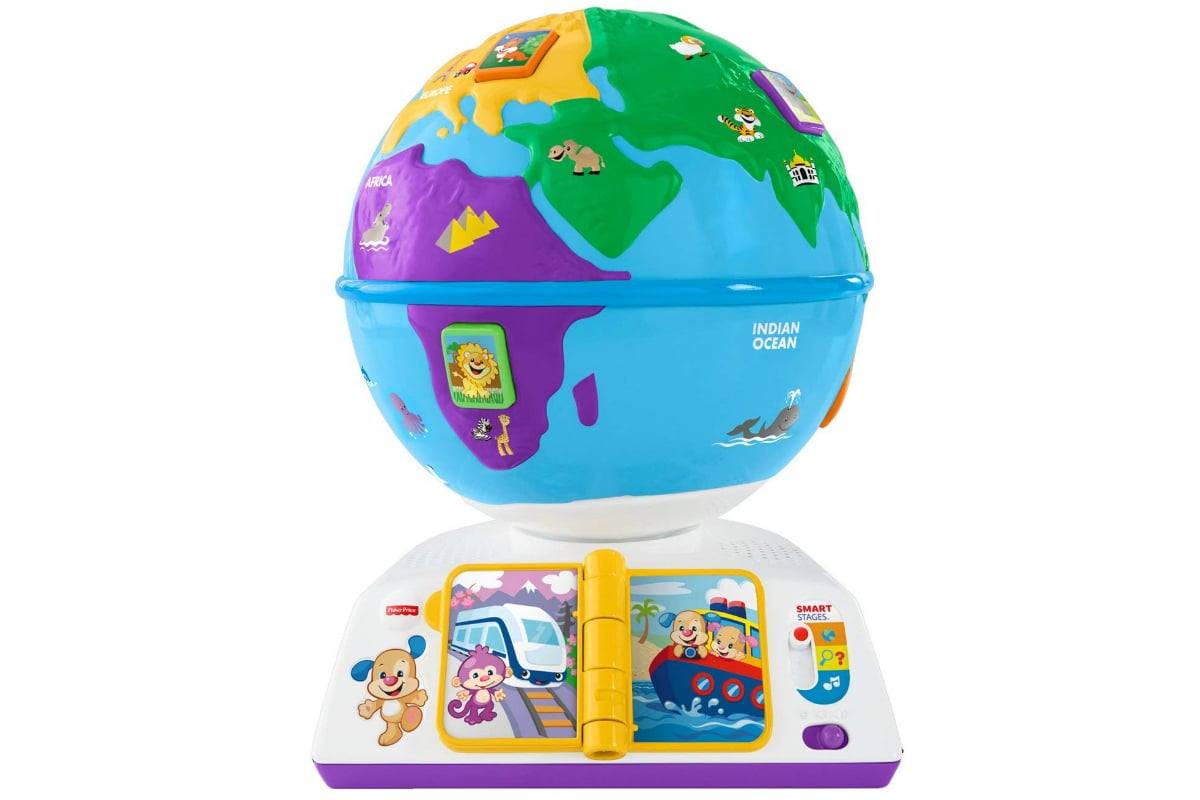 Hello, cute animals!
Leo loves pandas and penguins, so we got off to a great start when he recognised both little critters smiling back at him from Asia and Antarctica.
At only 21 months, Leo might yet be some time away from understanding world geography, but a global mix of animals is always popular. He had a lot of fun pressing the raised animal buttons to make them say 'hello' with their native animal sounds. From the roaring lion and squeaky fox to the quacky penguin and growling bear – all have been regularly played and sweetly imitated.