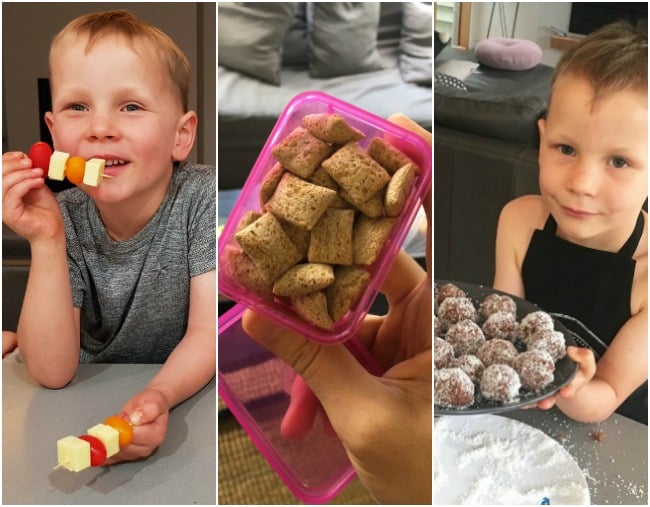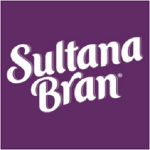 My kids are always hungry and it feels like I spend 50 percent of my day cleaning up the mess they make wolfing down food.
After snack time, there's usually a blanket of crumbs all over the kitchen or car floor, hummus blobs on our long-suffering dog and sticky handprints all over the kids' clothes and mine!
I know that kids and mess go together like hipsters and beards, toddlers and tantrums, and salted caramel and anything. Still, it can't hurt to try and reduce the mess with a few non-crumbly and non-sticky snacks. I've found that these snacks limit the mess, and don't compromise on nutrition and yumminess:
1. Sultana Bran Buds.
I stumbled upon these in the supermarket one day and all I can say is yum. Sultana Bran Buds are a perfect bite-sized snack that the kids can enjoy in the car, on a plane, at the park or just hanging at home. Not only are they delicious, they are high in fibre – which can be handy when you have a picky eater.
While my five-year-old is happy to eat anything, it can be fairly challenging to get my three-year-old to eat lots of high-fibre foods. Knowing he's getting a quarter of his daily fibre needs in just one serve of Sultana Bran Buds puts my mind at ease. Sultana Bran Buds are also super versatile – not only are they a great mess-free snack, they can also be served with milk or yoghurt for a quick and easy breakfast. If you're worried about milk spillage, throw the buds into a container or a ziplock bag for a trail mix.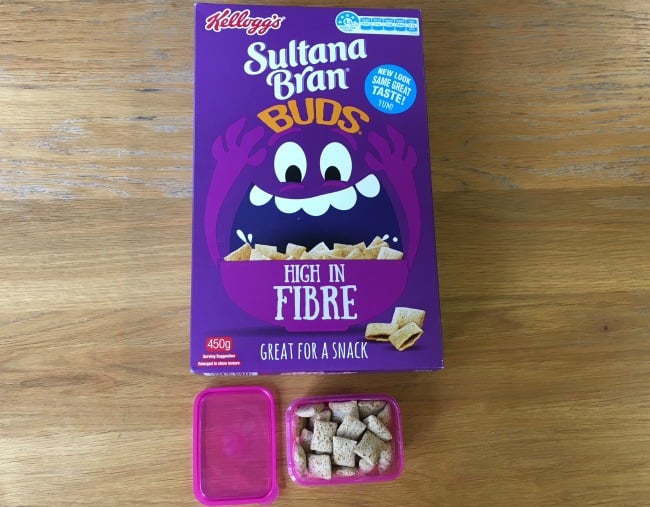 2. Edamame.
Edamame are young soy beans that are usually eaten while still in the pod. They are quick and easy to prepare with fresh edamame only needing to be boiled for around 10 minutes before being eaten either hot or cold. My kids love squeezing the edamame beans into their mouths or biting on the pod until the beans pop out.
Edamame aren't 100 percent mess free. I've encountered a rogue bean on the floor/up a nostril from time to time and you do need to discard the inedible pod. At the same time, edamame are A LOT less messy than wet or crumbly snacks like dips and biscuits. Edamame are also an excellent source of protein, iron and calcium. But most of all, they're delicious and fun!
3. Cheese and tomato skewers.
Yes, I know what you're thinking – how can tomatoes possibly be a mess-free snack? Well, it's all about which tomatoes you use. I often make mini cheese and tomato skewers using those little perino tomatoes, colby cheese and toothpicks. The kids love the sweet taste of the 'baby matoes', and because of their size they tend to explode in my kids' mouths rather than all over our carpet or car upholstery. It only takes a few minutes to cut up some cheese cubes, pop them on toothpicks with a tomato or two and shove them in a bowl or ziplock bag.
4. Dried fruit.
While my kids eat a lot of fresh fruit, it can be a tad sticky. Many times my husband and I have been about to head out the door only to have our freshly ironed clothes covered in banana, peach remnants and the dreaded pomegranate juice. I've also found banana peels under the kids' beds and a half-eaten apple in the laundry basket. If you're looking for a snack that reduces the amount of time you have to spend changing the kids' (and your) clothes, dried fruit is your friend. A small container of dried apricots, mangoes or apples is a great mess-free snack that will ricochet off your clothes if you accidentally get pelted on the way to work.
5. Bliss balls.
Every weekend I get the kids involved in making some bliss balls. One batch is enough to last us a whole week and the kids have lots of fun sculpting little balls of goodness and rolling them in dessicated coconut. They enjoy it so much they do the cleaning up afterwards!
There are heaps of recipes online for bliss balls, all with different ingredients. When it comes to flavour combinations, the choices are endless. I've made date and oat, apricot and coconut, lemon and honey, and cacao and chia bliss balls and the kids have loved them all. While many are covered in coconut, I find that once the bliss balls have been refrigerated, the coconut tends to stick meaning the dustpan and broom get a well-deserved day off.
6. Nuts.
Nuts are a great, nutritious snack for kids to enjoy at home or in the car, just be sure to keep them away from lunchboxes, play centres, sports activities, in fact anywhere there are other kids because they are a common allergen.
My kids enjoy a mixture of unsalted almonds, brazil nuts and cashews which they snack on while drawing, playing together and watching their favourite movies. Nuts are a great ready-made snack that have minimal mess potential unless one gets smooshed into the carpet.
Feeding the kids is one thing, but constantly cleaning up after them is the opposite of fun. So make it easier for yourself with these ideas - and if you've got any others to share, hit me up in the comments because this mum could do with a lot less mess!
This content was created with thanks to our brand partner Sultana Bran Buds.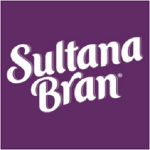 © 2018 Kellogg Company. ®, Registered trade marks. Kellogg (Aust.) Pty. Ltd. authorised user. ™ Trade Mark.