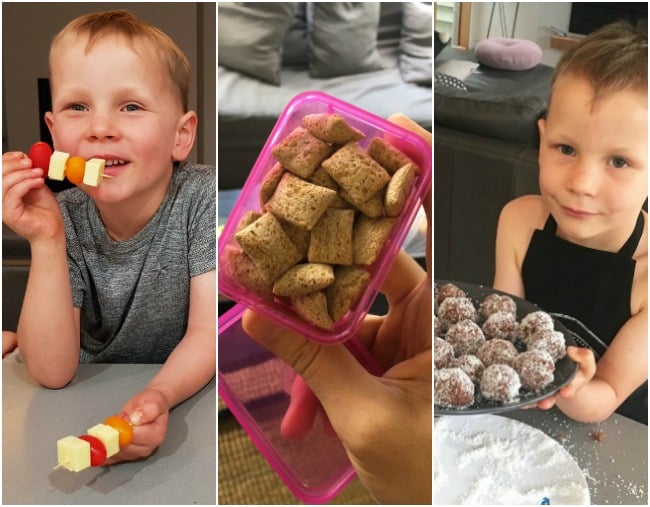 My kids are always hungry and it feels like I spend 50 percent of my day cleaning up the mess they make wolfing down food.
After snack time, there's usually a blanket of crumbs all over the kitchen or car floor, hummus blobs on our long-suffering dog and sticky handprints all over the kids' clothes and mine!
I know that kids and mess go together like hipsters and beards, toddlers and tantrums, and salted caramel and anything. Still, it can't hurt to try and reduce the mess with a few non-crumbly and non-sticky snacks. I've found that these snacks limit the mess, and don't compromise on nutrition and yumminess:
1. Sultana Bran Buds.
I stumbled upon these in the supermarket one day and all I can say is yum. Sultana Bran Buds are a perfect bite-sized snack that the kids can enjoy in the car, on a plane, at the park or just hanging at home. Not only are they delicious, they are high in fibre – which can be handy when you have a picky eater.
While my five-year-old is happy to eat anything, it can be fairly challenging to get my three-year-old to eat lots of high-fibre foods. Knowing he's getting a quarter of his daily fibre needs in just one serve of Sultana Bran Buds puts my mind at ease. Sultana Bran Buds are also super versatile – not only are they a great mess-free snack, they can also be served with milk or yoghurt for a quick and easy breakfast. If you're worried about milk spillage, throw the buds into a container or a ziplock bag for a trail mix.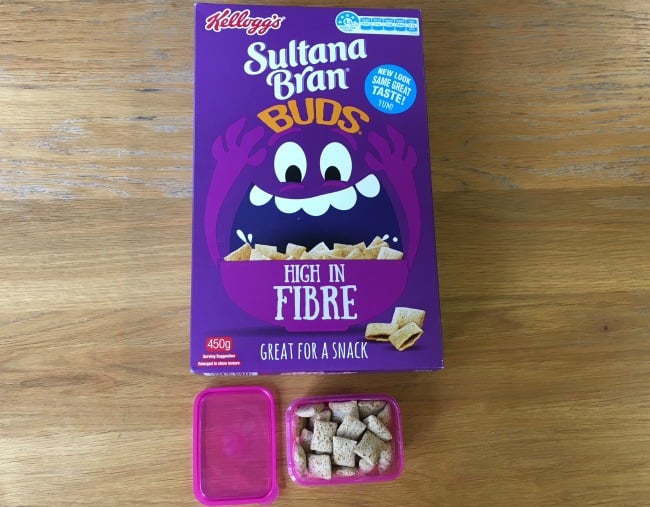 2. Edamame.
Edamame are young soy beans that are usually eaten while still in the pod. They are quick and easy to prepare with fresh edamame only needing to be boiled for around 10 minutes before being eaten either hot or cold. My kids love squeezing the edamame beans into their mouths or biting on the pod until the beans pop out.