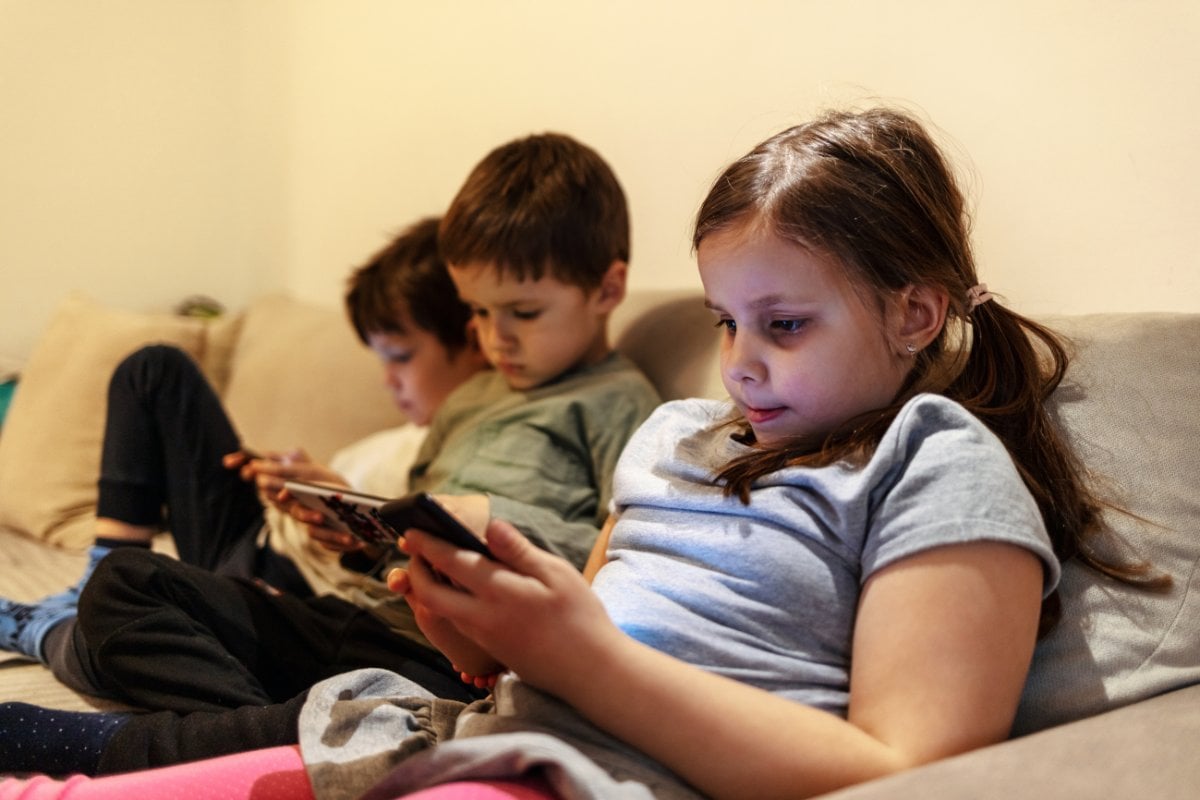 Ask any parent and it's likely they'll tell you they're worried about their kids' screen time. A 2021 poll found it was Australian parents' number one health concern for their kids – ahead of cyberbullying and unhealthy diets. But how worried should parents be?
The information that's out there can be confusing. Some psychologists have compared it to smoking (amid concerns about "secondhand screen time"), while others are telling us not to worry too much about kids and screens.
Academics are also confused. As The Lancet noted in 2019, researchers' understanding of the benefits, risks and harms of the digital landscape is "sorely lacking".
In our new research, we wanted to give parents, policymakers and researchers a comprehensive summary of the best evidence on the influence of screens on children's physical and psychological health, education and development.
Watch: There's a way to break your phone addiction. Post continues after video.
What we did.
Meta-analyses are one of the best forms of evidence because they summarise the findings of lots of research all at once.
This can give us a much better view of what is happening than just looking at a single study of one group of people. So we gathered all meta-analyses conducted in English on any form of screen time in children, regardless of the outcome.