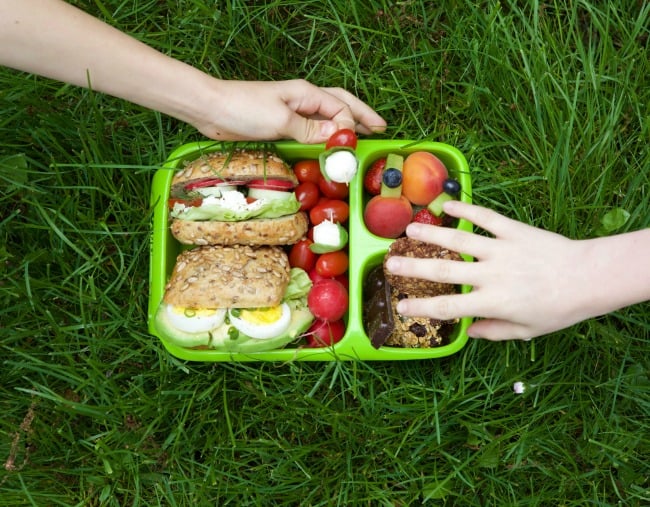 I'm always looking for ways to jazz up my kids' lunchboxes while ensuring the contents are as healthy and nutritious as possible.
Like most parents, I'm super time-poor, so creating an appealing lunchbox needs to be quick and easy, no trawling through Pinterest or deciphering complicated recipes. Here are some of the ways I avoid the monotony of a ham and cheese sandwich, guaranteeing an empty lunch bag at the end of the day.
1. Fruity race cars.
Instead of putting a whole apple in your kids' lunch bag, turn the humble Pink Lady into a race car (see photo above!). Don't worry, it only takes a minute or two. Cut your apple into wedges and grab two toothpicks and two grapes. Shove the toothpicks through each apple wedge to create your axles. Then pop half a grape on the ends of each toothpick to create four wheels. Vroom vroom! You're a food artist.
2. Strawberry pikelets, minus the jam.
On weekends, we often whip up pikelets for breakfast. I make sure we double the batter and put the extra pikelets in the fridge/freezer so we can add them to the kids' lunchboxes during the week. Instead of spreading jam on them, I add some fresh berries and pack a pouch of Vaalia Kids strawberry-flavoured yoghurt. My kids love squeezing the yoghurt onto their pikelets to create a yummy snack – no spoon required! Vaalia Kids yoghurt is packed with whole milk and real fruit, making it a far healthier option than sugar-loaded jam.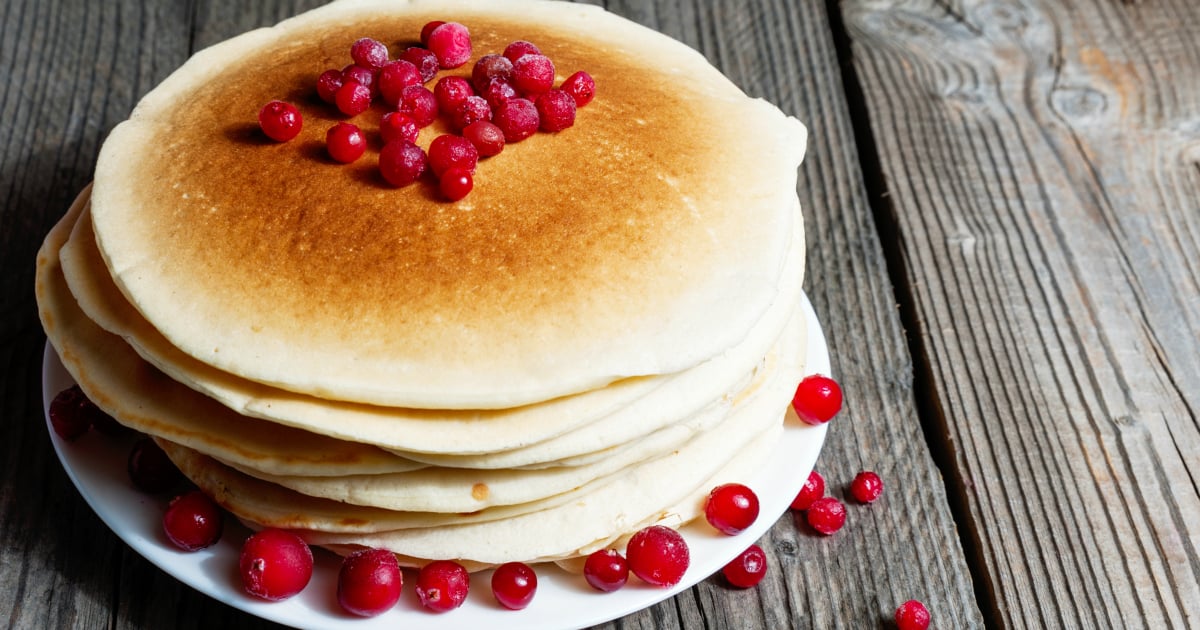 3. Veggie-packed sausage rolls.
Like pikelets, sausage rolls freeze well and taste good cold. I love making mini sausage rolls with chicken mince and hidden carrots and zucchini (just remember to squeeze the moisture out of the veggies before adding it to the filling to avoid them going soggy). I make a big batch over the weekend and put a few sausage rolls in individual freezer bags so I can defrost them as needed. Using pre-made puff pastry reduces the labour and time involved if you're a pastry-making-phobic like me.