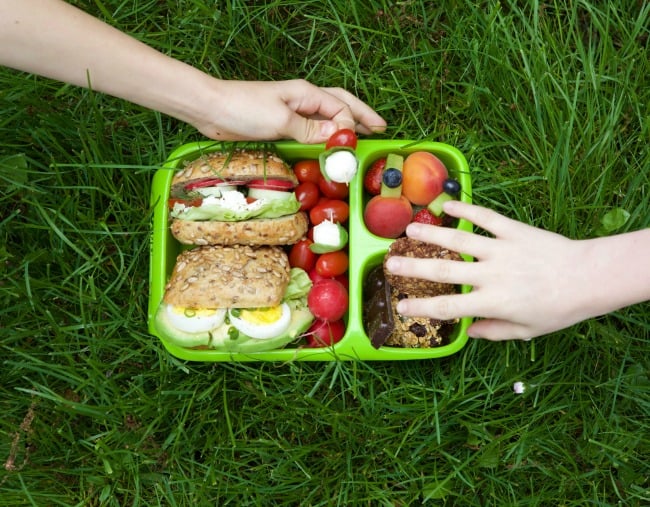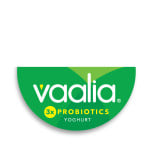 I'm always looking for ways to jazz up my kids' lunchboxes while ensuring the contents are as healthy and nutritious as possible.
Like most parents, I'm super time-poor, so creating an appealing lunchbox needs to be quick and easy, no trawling through Pinterest or deciphering complicated recipes. Here are some of the ways I avoid the monotony of a ham and cheese sandwich, guaranteeing an empty lunch bag at the end of the day.
1. Fruity race cars.
Instead of putting a whole apple in your kids' lunch bag, turn the humble Pink Lady into a race car (see photo above!). Don't worry, it only takes a minute or two. Cut your apple into wedges and grab two toothpicks and two grapes. Shove the toothpicks through each apple wedge to create your axles. Then pop half a grape on the ends of each toothpick to create four wheels. Vroom vroom! You're a food artist.
2. Strawberry pikelets, minus the jam.
On weekends, we often whip up pikelets for breakfast. I make sure we double the batter and put the extra pikelets in the fridge/freezer so we can add them to the kids' lunchboxes during the week. Instead of spreading jam on them, I add some fresh berries and pack a pouch of Vaalia Kids strawberry-flavoured yoghurt. My kids love squeezing the yoghurt onto their pikelets to create a yummy snack – no spoon required! Vaalia Kids yoghurt is packed with whole milk and real fruit, making it a far healthier option than sugar-loaded jam.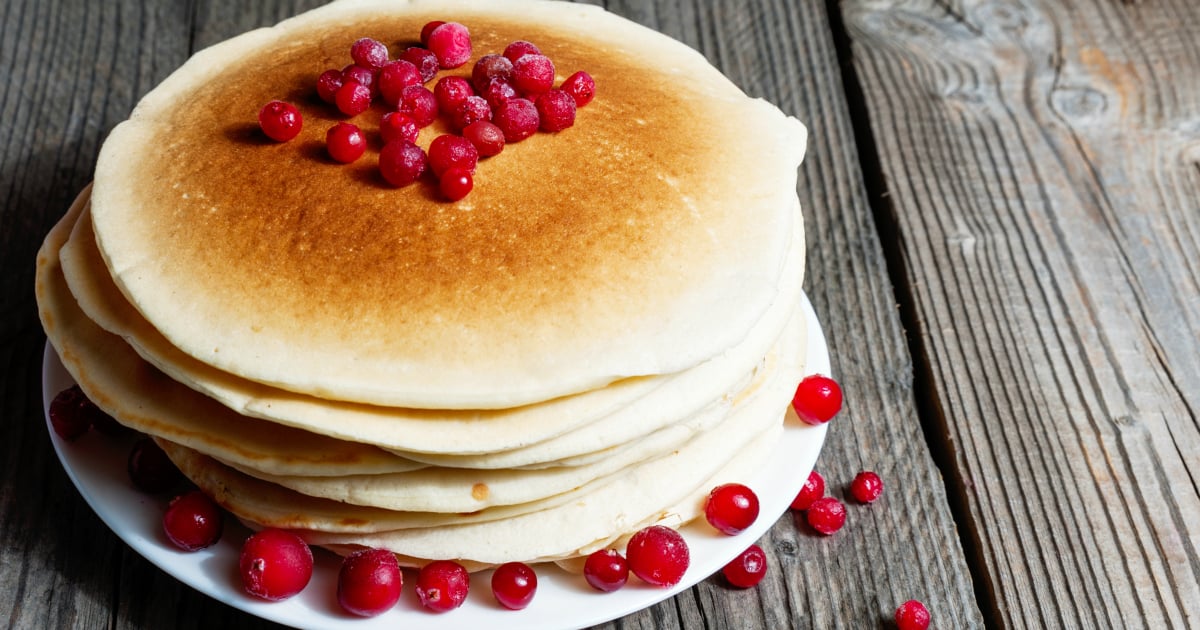 3. Veggie-packed sausage rolls.
Like pikelets, sausage rolls freeze well and taste good cold. I love making mini sausage rolls with chicken mince and hidden carrots and zucchini (just remember to squeeze the moisture out of the veggies before adding it to the filling to avoid them going soggy). I make a big batch over the weekend and put a few sausage rolls in individual freezer bags so I can defrost them as needed. Using pre-made puff pastry reduces the labour and time involved if you're a pastry-making-phobic like me.
4. A different yoghurt every day.
Enjoying Vaalia Kids yoghurt isn't reserved for "pikelet day". The pouches are a super-convenient everyday snack that my kids enjoy before and after sports activities, and on days we've slept in and run out of time for a sit-down brekkie. The variety of options - strawberry, banana, tropical and vanilla - mean they never get bored of having the same flavour. We also mix it up by giving them the breakfast pouches which include natural grains like quinoa. The yoghurts are packed with probiotics and don't include any artificial flavours, sweeteners or preservatives. Great for on-the-go snacks and lunchbox additions.
5. Fritters, muffins and meatballs.
I'm mad for making savoury fritters and muffins because you can pretty much chuck whatever's left in the fridge on them and they'll taste great. Corn, zucchini and parmesan fritters are lunchbox faves with my kids, as are savoury muffins filled with carrot, spinach, ham and cheese. Again, I make heaps so I have a stash ready-to-go in the fridge or freezer. Making meatballs and spaghetti for dinner? Put a few of those delicious little suckers aside to add some protein goodness to your kid's lunch. Another tip is to put a piece of mozzarella in the middle of the meatball for a fun and delicious "surprise".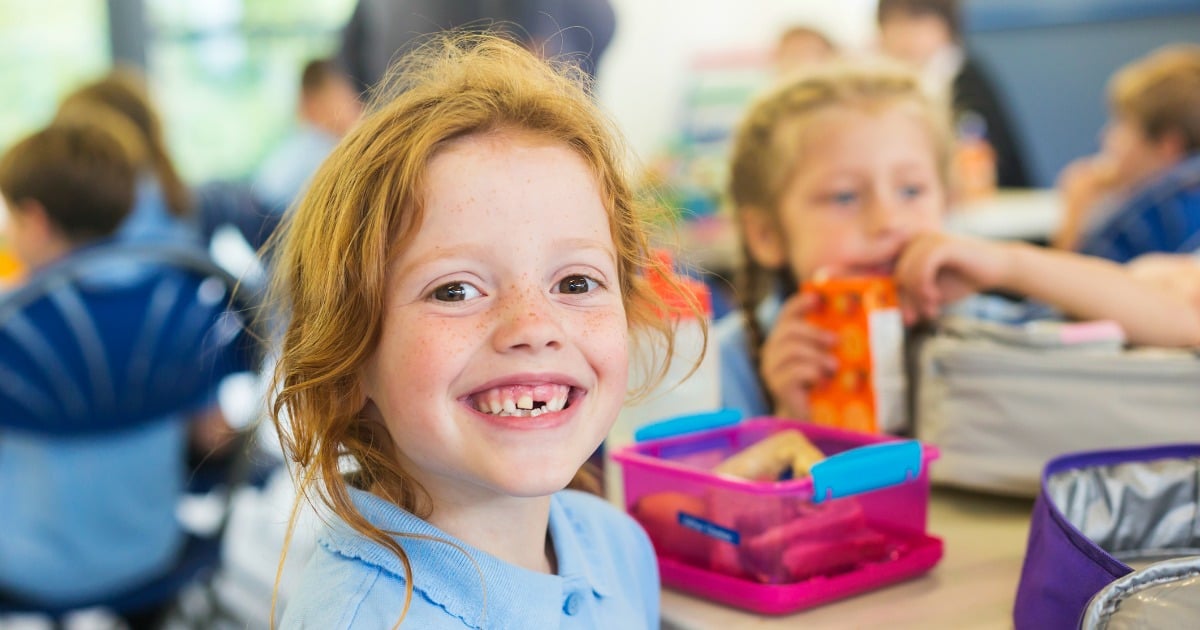 Packing a yummy and healthy lunchbox for your kids doesn't have to involve hours of blitzing, mixing, frying and baking. The fridge and freezer are your friends, so stock 'em up with some things you prepared in bulk and a few handy, easily portable snacks.
What's your best kids' lunchbox tip? Share with us in the comments section below.
This content was created with thanks to our brand partner Vaalia Kids.


Vaalia Kids yoghurts are packed with goodness including Vaalia's 3 unique probiotics and of course there are no artificial colours, flavours or sweeteners and no preservatives.
Available in a variety of delicious flavours the kids will love, they make for the perfect healthy snack to pop in the lunchbox or for when your kids are on-the-go!
Available at your local supermarket.