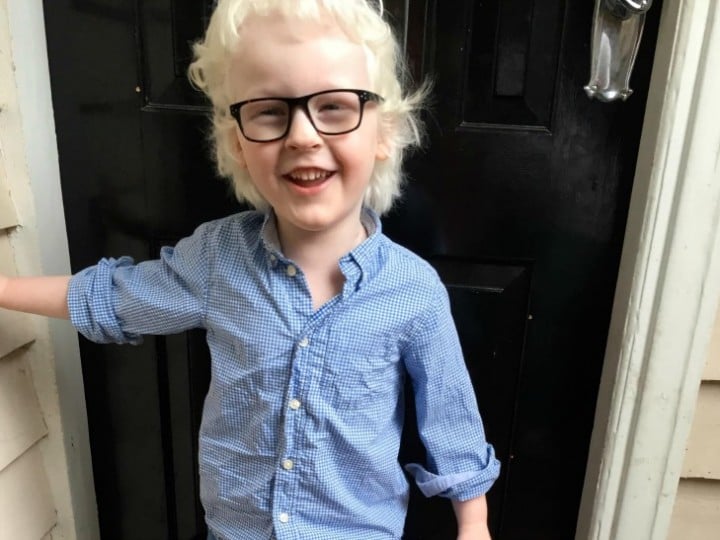 On his first day of kinder this week, Jasper's mum distributed this letter to all the parents at her son's kindergarten.
Hello,
My name is Jasper and I have Albinism. Your Mum and Dad might know this better as being 'albino', although I don't really like being called that because Albinism is just a small part of who I am.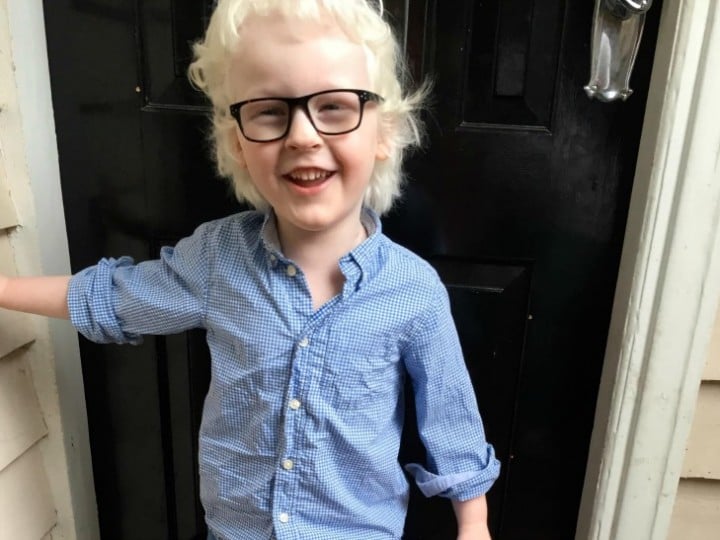 Albinism is a genetic condition (this means it came from both of my parents) and I am one of only about 1,200 people with Albinism in Australia – pretty cool huh!
Having Albinism means that I didn't get any melanin (the thing that gives you colour to your hair, skin and eyes) and I sunburn very easily. I do have blue eyes and super cool white hair.  The bright light and sunshine can hurt my eyes so you will see me wearing sunnies and a hat outside and lots of sunscreen.
I can't see as well as you. I wear glasses to help me see better, but even with those on I find it very tricky to see things. If you put your arm out, I can only really see clearly as far as your fingers. This means that if you stand too far away from me I won't see your face and may not know who you are.
Once I get to know you better I will learn to recognise your voice so if you can call out to me to let me know where you are then that would help me a lot.