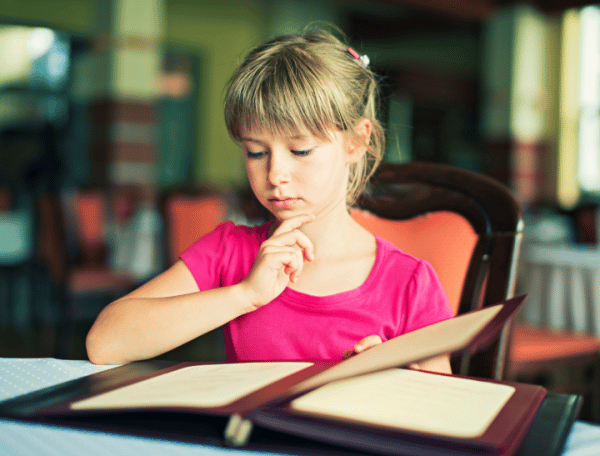 I am a huge fan of kid's menus in cafes and restaurants. Nuggets, chips, mini pizza, spag bowl…what's the big deal?
Health and changing tastes, apparently. Damn you Masterchef Kids!
More family-friendly restaurants are doing away with traditional kid's menus and opting for more sophisticated choices. News Ltd reports that regular features on modern kid's menus include such things as sashimi, designer burgers, gourmet pizzas and lamb shanks.
Yes, apparently the conversation has moved on from banning children from restaurants to catering to them more. Phew. It got a bit awkward there for a while.
Reality star Honey Boo Boo explains exactly how she likes to eat her chicken nuggets.
ClubsNSW CEO Anthony Ball told The Daily Telegraph that the club industry is responding to children who are happy to order 'grown up' dishes. He says, "The gluten-free nachos at Avalon Beach Club RSL are a big hit, while out west Rooty Hill RSL stocks up on sushi in its cafe for kids who still like using their hands to eat lunch."
Am I the only one whose children still won't eat foods with visible green bits?
If traditional kid's food start disappearing from cafe and restaurant menus, I'm basically stuffed. My family has become reliant on the small, plain, fun choices on the kid's menu. They allow me to enjoy the food I have ordered. They minimise waste (because my kids will actually eat nuggets).
They give me the opportunity to eat a few hot chips (stolen from my children's plates) after finishing my chicken caesar salad.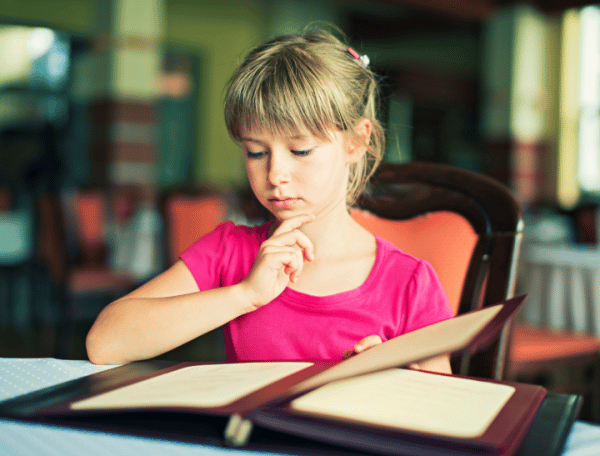 I know traditional kid's menus don't offer the healthiest choices in the world but I prefer to save those fights for at home where no one can hear me scream. Do I want kid's menus to be healthier? Sure. I'd love it if they grated zucchini into their pizza and pasta sauce, offered a side of plain sliced carrots or cucumbers with the nuggets and chips, added some nice vegies on the side of the burgers, but I also want food my children will eat.