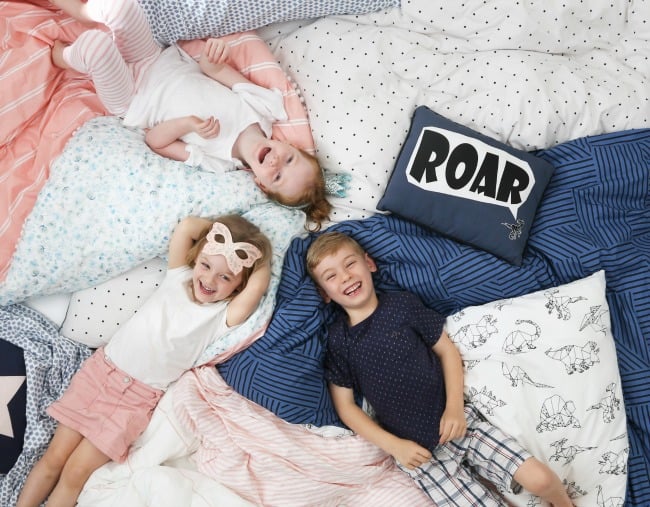 When it comes to making the interiors of a house look complete and stylish and consistent, many parents and homeowners alike are stumped upon entering into a kids' bedroom.
It is, many assume, a daunting task: combining style, consistency, practicality and longevity in a single space fit for a little boy or girl to find home in.
And adding weight to that – how in the world do you make sure a bedroom can seamlessly stay up-to-date with a child's age?
According to Kylie O'Loughlin and Tori Bishop, the in-house designers at Pillow Talk, designing a kids' bedroom can be as fun and straightforward as your own. It just comes down to knowing exactly what's going to save you both money and time. Oh, and allow you a little bit of a creative canvas for some funky styling, too.
In fact, the duo have just released the Pillow Talk kids range, combining their interior design expertise with their experiences as mums. The result? A practical range that doesn't scrimp on style.
Here, we asked Kylie and Tori their very best tips to keeping a kids' bedroom up-to-date with their age. With six kids between them, they know exactly how to create looks that are long lasting, on trend, and still totally practical.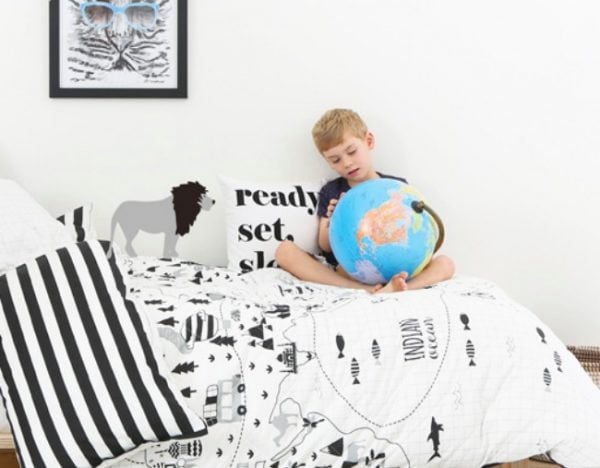 1. Keep it simple
Lucky for you, over-complicated styling isn't even on trend anymore. According to Kylie and Tori, there has been a massive shift over the last year or two to "simple sophistication".
"Bright primary colours have been replaced with more subtle choices, and motifs have become simple and stylised with children's bedrooms being more in keeping with the overall décor of the house," the duo tells Mamamia.